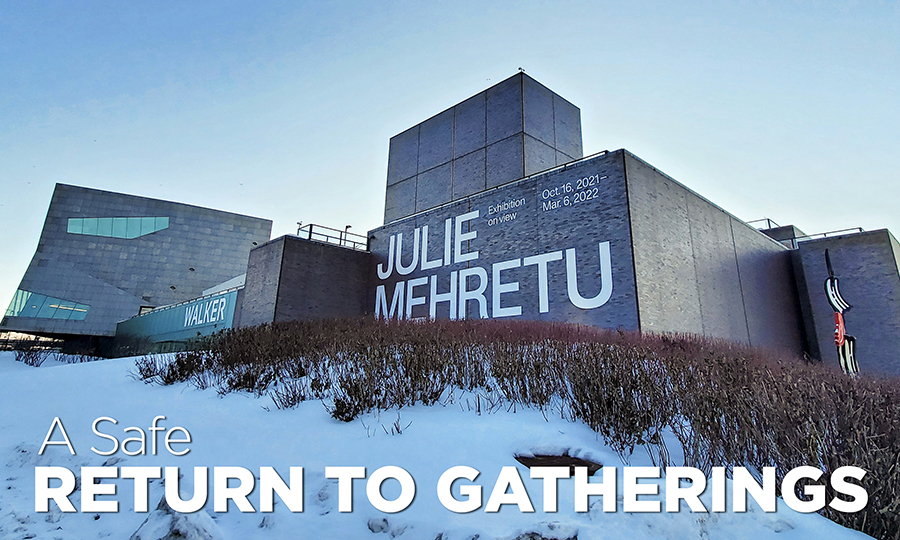 K alumni regional events have returned to in-person gatherings after more than a year of exclusively virtual events.
Since March 2020, when attendees at the last pre-COVID-19 alumni event were exchanging light-hearted elbow bumps and wondering about the spreading coronavirus, the Office of Alumni Engagement has developed creative virtual events for alumni. While happy hours with coaches, faculty-led events, virtual fitness and art classes and interaction with President Jorge G. Gonzalez have proved successful, by summer 2021, Zoom fatigue and improving COVID numbers prompted President Gonzalez to bring back in-person alumni events.
Bonnie (Wachter) Swenby '69, a member of the Board of Trustees, attended both the March 2020 event in Minneapolis and an in-person gathering there in January 2022. Although Bonnie enjoyed many virtual events in the intervening time, she sees a tremendous value in being physically together.
"There is no comparison," Bonnie said. "We share and learn about each other better when we're in person, I think. It's hard to end up standing around a table with three other alums you haven't met before when all you're seeing are their faces on a Zoom call."
Alumni first met back in person in Traverse City in August, where President Gonzalez shared how K students, faculty and staff dealt with the decisions and challenges of COVID.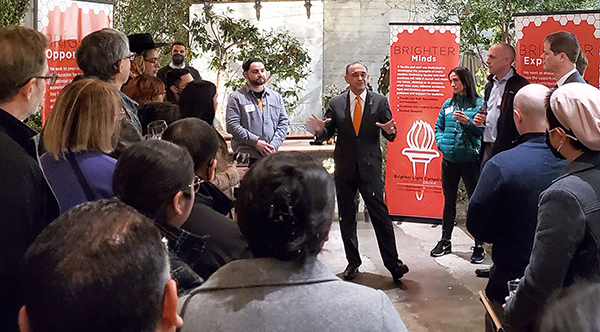 "People were so thankful to see people face-to-face and to hear what was happening at the College," said Kim Aldrich '80, director of alumni engagement. She noted that alumni have gathered safely by following College protocols of the time, including masking and vaccination requirements.
Alumni regional events provide an opportunity to interact with President Gonzalez and to hear firsthand about campus news and the current student body, in addition to reconnecting with classmates and making new connections. Organizers seek out fun, interesting places to meet, with COVID protocols that match K's policies and outdoor spaces if possible.
In addition, events sometimes include a special element, such as tickets to the United States Tennis Association semi-final matches in Kalamazoo or a gathering at the Walker Art Center in Minneapolis for the exhibition of works by world-renowned painter Julie Mehretu '92.
The Mehretu exhibit was a perfect return event, Bonnie said.
"It felt very normal in light of how gatherings are being done these days," Bonnie said. "It's always nice to gather…but this lassoing of K people to appreciate a K person, I think made this event really, really special."
While virtual events continue to serve alumni who are geographically scattered or uncomfortable with face-to-face gatherings, in-person attendance has been strong.
"Kalamazoo College alumni have a kind of bond that I don't see in my peers who attended other liberal arts colleges," Bonnie said. "I think that because of the K-Plan, when you meet an alum who graduated 20 years later than yourself, you are automatically bonded. You can ask, where did you study abroad, what was your career development, what was your service learning? There's an automatic ice breaker, as everybody has that touchstone. I've always marveled at that…I think we're very fortunate."