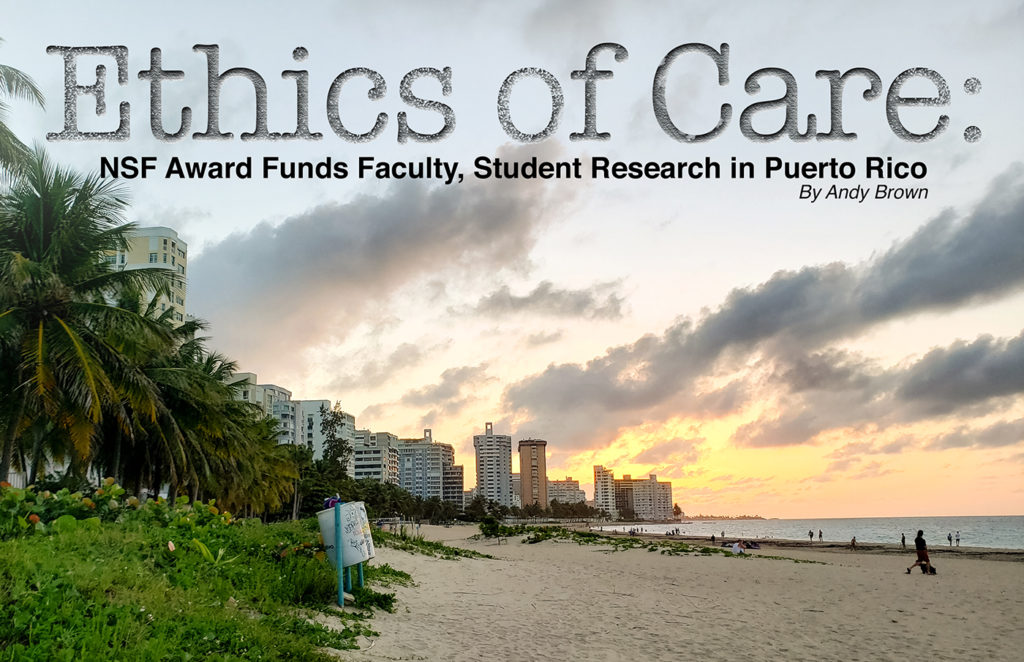 Since 2017, Hurricane Maria, earthquakes and the worst pandemic in a century have combined to continually devastate Puerto Rico, the native home of Adriana Garriga-López, an associate professor of anthropology at Kalamazoo College.
"These disasters are very personal for me," Garriga-López said. "I worry about my family and friends. I was born and raised in Puerto Rico, went to high school in Puerto Rico, and I didn't leave until I went to college, always with the intention of returning."
Most of Garriga-López's family lives on the islands and have experienced the disasters that hurt much of the U.S. territory's infrastructures, causing blackouts that have lasted for months, if not years, while perpetuating an economic crisis and rampant unemployment.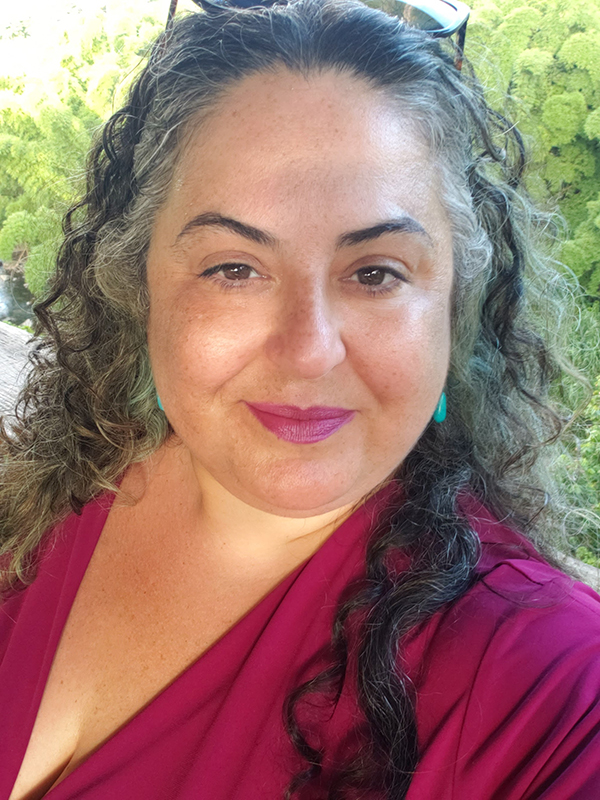 Any of these individual disasters and their compounding factors could logically stress health care workers, stretching their tangible resources as well as their personal bandwidth as they tend to the sick and injured. Nearly a million people have left the islands in the past 10 years, including many health care providers, Garriga-López said. Yet many others have stayed on and shown great dedication and humanitarianism.
To study the effects of these disasters on health care workers, Garriga-López and Jessica Mulligan, a professor of health policy and management at Providence College in Rhode Island, have received a National Science Foundation (NSF) grant. Through their combined research—which includes bilingual students from underrepresented communities at both colleges—they're exploring whether and how the ethics of health care provisioning change through multiple catastrophes, while recording how health care workers respond emotionally to major disasters, care for patients during emergencies, and work to rebuild and strengthen health care systems.
The three-year grant officially started March 1 and has included excursions to Puerto Rico for the entire team, although Garriga-López and Mulligan started their groundwork much sooner.
"This is a project that we began working on in 2018," Garriga-López said. "Shortly after Hurricane Maria, we started documenting the experiences of health care providers, broadly speaking—interviewing not just doctors and nurses, but also community pharmacists, psychologists, hospital administrators—a wide variety of health care providers—to document the ways in which people stepped up during a period of intense crisis, and did extraordinary things. These are things that were mostly not documented in the mainstream media."
Since then, their research has continued to show that many of these health care workers, despite additional earthquakes and COVID-19, haven't necessarily been discouraged or completely burnt out. Instead, they've experienced "compromiso," a feeling that translates to commitment, and yet goes beyond that definition to signify a heartfelt and enduring dedication to and compassion for their fellow Puerto Ricans and other island residents.
"Many of these health care workers went into communities and started providing services, often free of charge," Garriga-López said. "It was incredible to hear those people tell us about rolling up their sleeves and doing anything they could for anyone who needed it after Hurricane Maria. We saw this kind of outpouring again with the earthquakes, although to a smaller scale because the effects were more localized to the southwest. And then, of course, in March 2020, we had the beginning of coronavirus. When we talk about compounding disasters, we also talk about it as a cascade of disasters because this pandemic is happening while people are still recovering from Hurricane Maria. Many people are still rebuilding their homes."
The grant and their work carry local significance because, according to K's Office of Institutional Research, they represent the first NSF Cultural Anthropology grant awarded to a faculty member at K. Plus, the project has global significance for what it stands to reveal regarding ethics in health care as the frequency and severity of natural disasters have increased around the world.
The research team is hoping to argue that rebuilding a health care system like Puerto Rico's requires local involvement with individuals in affected areas offering the most relevant solutions to the most prominent problems. In the meantime, Garriga-López and K students Mauricio Guillén '22 and Stacy Escobar '21 have conducted interviews with health care workers in Puerto Rico, discovering a common theme among the stories told by those workers on the front lines of the region's recovery.
'They greet everybody with so much love'
Guillén and Escobar knew before they even left Michigan that they had been given an extraordinary gift. They had a chance to spend five weeks in Puerto Rico performing in-person, paid professional ethnographic work that detailed human stories of survival through crises. Then they arrived and began work on what Escobar called old-school anthropology, meaning they had to cold-call or approach strangers on the street or in their offices to ask for interviews.
"Many times, during the interviews I had to hold back my tears because of how real the stories were," said Guillén, an anthropology-sociology and biology double major. "It's completely different to do this research in the classroom or read about it. We were immersing ourselves in it, seeing and feeling the stories that people told us. I learned to be a deeper thinker about society and social justice issues from them."
In traveling between cities, they saw locations that seemed like ghost towns because of earthquake damage. Some homes were marked with a yellow X to communicate danger, and others with a red X to show they were uninhabitable. There were also houses in complete rubble.
"There were people who had to go without food, clean water or electricity, and I don't know how I would do it," Escobar said. "Despite all these hardships, everyone in Puerto Rico always brought up community and the importance of helping each other. Puerto Rico is a U.S. territory, but it has its own culture, its own environment. I feel they always talk about how those hardships brought them together. I think we in the continental U.S. are more individualistic and we're focused on what we need to do for ourselves to survive. I feel so much of our own lives is about work. In Puerto Rico, there's an emphasis on community."
The sense of community Escobar described could be one aspect of compromiso, which was quickly confirmed in early interviews their group conducted. As a result, Guillén noted, the questions in subsequent interviews purposely avoided the term to see whether other health care workers used it in their responses.
"We asked people, 'Why did you stay after all of these disasters?'" Guillén said. "And they repeatedly said, 'I have this compromiso with my people. I have this compromiso with my island. I have this compromiso with my family. It's my home and these are my roots.' It was just beautiful to hear because if they wouldn't have stayed, who would've?"
Escobar noted that after first discussing what they wanted to accomplish in a day, the team obtained interview opportunities on a regular basis through sending emails and conducting cold calls, as well as engaging in the method of snowball sampling, where interviewees would help recruit more interviews through acquaintances and professional contacts. In this way, they were able to expand their footprint beyond San Juan to other cities, where they could see how other communities were affected.
"In some cases, we would just walk up to EMTs who were sitting by parked ambulances," Escobar said. "We would walk up to clinics and doctors' offices to ask if there was anybody we could interview. Sometimes there was a yes and that was exciting. Sometimes there would be a no and we'd continue on to another place. Each hospital or EMT we approached had similar, yet distinct experiences."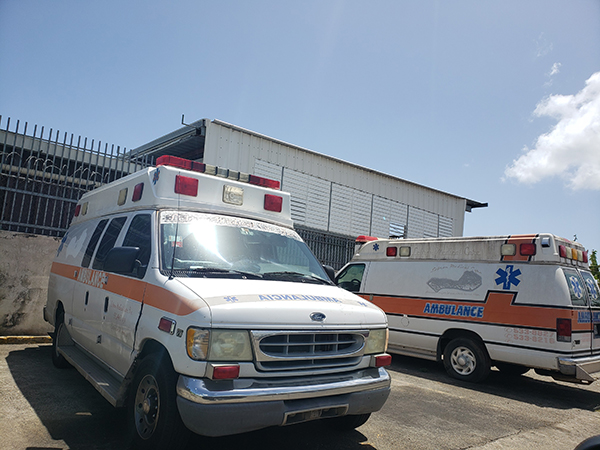 Regardless, in town after town, interviewees raised the theme of compromiso.
"So many health care workers who we interviewed have that sense of duty and love for their community," Escobar said. "They greet everybody with so much love."
Moving from professional ethics to an ethics of care
Garriga-López and Mulligan met when both attended Harvard University's Puerto Rico Winter Institute in San Juan in 2005. That year, part of the institute was focused on HIV and AIDS in Puerto Rico, which was the focus of Garriga-López's doctoral dissertation at Columbia University, from where she graduated in 2010. Mulligan was a graduate student in anthropology at Harvard at the time. Now, she's a medical anthropologist who has written a book titled Unmanageable Care that chronicles how the privatization of the health care system in Puerto Rico transformed the experience of accessing and providing care in the 1990s.
"We've always gotten along well," Garriga-López said. "When it came time to collaborate on a big project like this, it made sense to do it with Jessica. We were already on the same page about important issues and we were both excited about the opportunity to work with students, especially students from communities that are underrepresented in academia in a sustained way and provide them with hands-on professional training. It was an amazing experience for the students in many ways: culturally, socially, personally and professionally."
Based on their research, Garriga-López says a couple of ideas are fundamental to their experience.
First, there needs to be parity in Medicaid and Medicare funding for Puerto Rico and other U.S. territories to ensure equal access to the health care they require, especially with the Affordable Care Act not extending to Puerto Rico and other U.S. territories.
"There's a lot of racism, discrimination and imperialist sentiment about Puerto Rico wanting everything to be done for them," Garriga-López said. "But when you read the transcripts of these interviews, it's flabbergasting to see the contrast between those kinds of attitudes about Puerto Ricans, and the reality of what people did to survive and help other people be healthy and thrive. People have the right to live healthy lives in the places where they're from. People shouldn't have to leave Puerto Rico to be able to access decent health care."
Second, the U.S. should address Puerto Rico's colonial status and lack of democracy with urgency.
"Puerto Rico is a colony of the United States and requires decolonization. There is no real democracy in Puerto Rico. While federal laws apply, there is no presidential vote in Puerto Rico," Garriga-López said. "There are also no senators or representatives in Congress. Until this fundamental lack of self-determination is addressed, we're going to continue to see this kind of situation, whether it's in health care or education, which is another area where Puerto Rico has a deep crisis that has been produced through federal legislation. Until Puerto Rico is no longer a colony, we are going to continue to see this kind of deep injustice."
In the meantime, Garriga-López recognizes what the NSF grant and her research is doing for herself, her students and her career.
"It's given me a boon in every way possible in terms of enlivening my research agenda and involving my students more directly in it," she said. "It has shaped the way that I've been teaching my classes over the last few years in terms of being more research-focused and thinking more concretely about what skills students need, and how I can give them experience they could take to graduate school or their careers. And for me personally, it gives me a great feeling of accomplishment to be principal investigator of a nationally funded project."
This boon is also felt by students like Escobar, a critical ethnic studies major and anthropology-sociology minor, who says, "I definitely want to continue to conduct research in the future. The research we did in Puerto Rico allowed me to further my interest in field research." She adds, "This experience has me thinking about applying for a Fulbright award that supports research grants."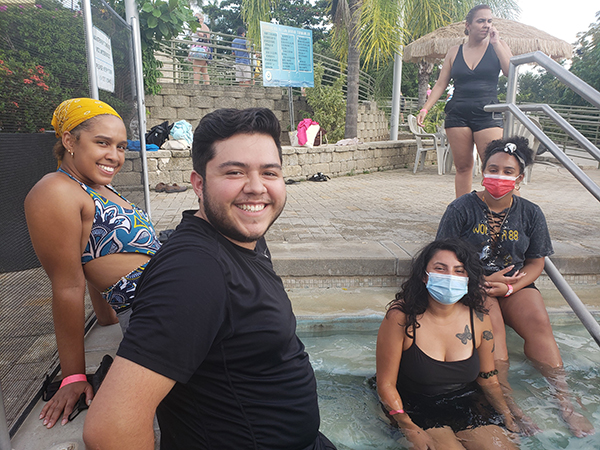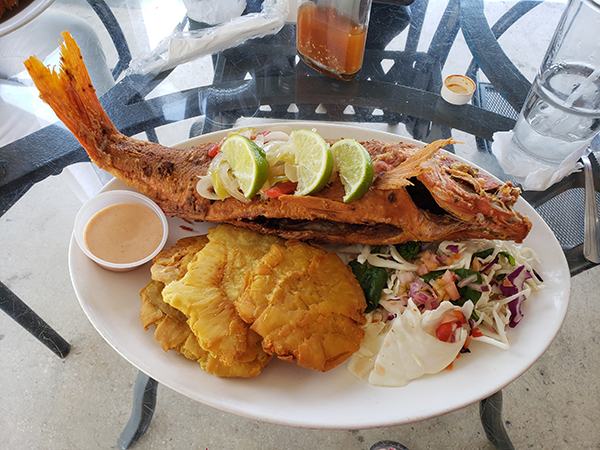 The group's work also has long-term global implications and purposes.
"We know from the experiences we've had in the last few years that we have a new reality," Garriga-López said. "People in California are dealing with fire storms and a pandemic. Others are dealing with severe flooding, heat waves and a pandemic. We're going to continue to have these situations where people are dealing with multiple crises. We want to understand how first responders like health care providers act when we move away from professional ethics as codified in law or a job contract, and the enactment of what we call an ethics of care, which is what we do to help people beyond institutional logics and how that develops over time. For example, we documented the experience of general practitioners who in the days after Maria took up residence in empty public schools and treated anybody who showed up. Helping those in need became the primary ethical framework over and above professional or institutional ethics to an ethics of care. We've interviewed over 100 people so far—health care providers of all stripes—and every single one has said that recovering from these disasters has been a community-led effort. People in Puerto Rico have rolled up their sleeves and done whatever was necessary to serve their communities. There's something deeply beautiful about that."