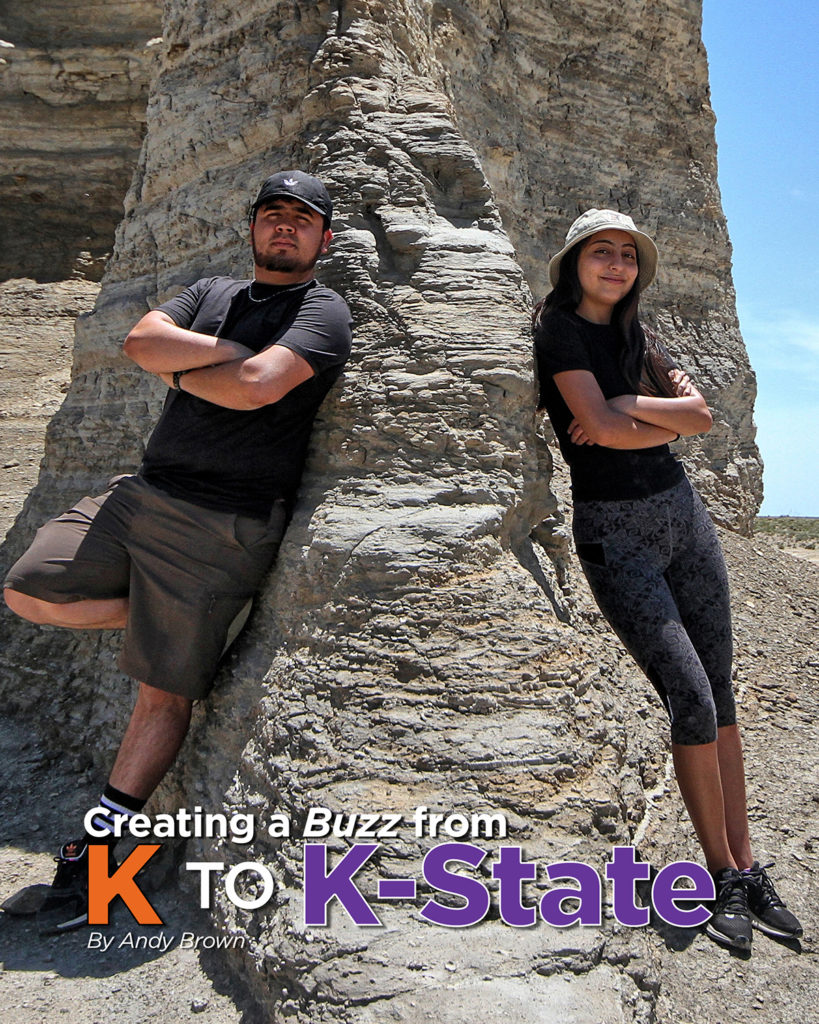 As insects pester the agriculture industry, three Kalamazoo College alumni have been aiming to make a difference without pesticides for the sake of the world's food supply.
In blazing a trail from K to K-State, also known as Kansas State University, entomologists Rob Morrison '06, Marco Ponce '19 and Sandra Lizarraga '21, are performing research that has the potential to save billions of dollars of crops from ruin each year after harvest. The small swarm of researchers from K formed after Morrison started working as a research entomologist through the U.S. Department of Agriculture's Center for Grain and Animal Health Science in Manhattan, Kansas. One of the goals of Morrison's unit at the center is to discover the natural smells that can make pests gather or scatter and use them to secure stored crops.
"Obviously, insects respond to odors in the environment," Morrison said. "And microbes, which are everywhere—including in our food after harvest—are sources of many odors. Our labs try to minimize these microbes in our food, but we still need to figure out how insects are responding to them so we can manipulate their behavior."
Morrison grew up in Arizona and chose K because he wanted to attend a liberal arts college and have the opportunity to study abroad. At K, Professor of Biology Ann Fraser was Morrison's academic adviser, and she was largely responsible for developing his interest in entomology. Because faculty and staff such as Fraser were so influential to Morrison, he's always felt it was important for him to give back to his alma mater.
"Everything I have in life, I owe to K," Morrison said. "That sounds like an oversimplification, but it's true. I owe my career interests to K, I met my spouse at K—in almost every regard, my life would be completely different if I had gone somewhere else."
Morrison has been influential in Ponce's success through Kansas State's graduate program, and Ponce helped Lizarraga shape her Senior Integrated Project (SIP) through the university. In turn, Lizarraga would eventually like to return such a favor to another K student. In the meantime, the three have created a buzz in agricultural circles, and Morrison is praising the work of his proteges.
"Both just have such incredible grit and are determined to succeed in the face of uncertainty," Morrison said. "With both of them, I could tell by the questions they asked that their level of thinking was on a higher order than most of their peers. And that's one of the things I enjoy about a lot of students from K. Relative to students from other institutions, I feel like K students tend to be more prepared. I always find it enjoyable to converse at a high level when we're able to host them."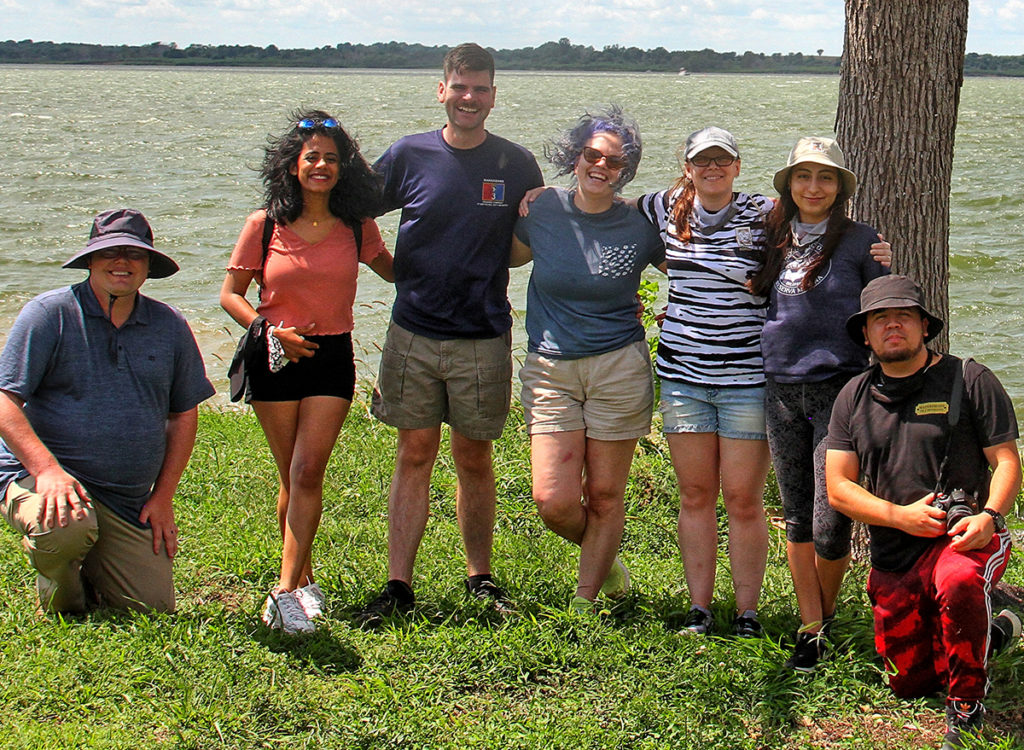 PASSING THE TORCH
Marco Ponce first picked up the entomology bug as a child. In loving his time outdoors, Ponce was fascinated with natural objects ranging from rocks and wood to wildlife. Occasionally, he picked up some insects, keeping some of them in containers around the house or his bedroom until his mom found them.
"I didn't know anything about insects so I used to give them fruit or cereal to eat, which seems funny now," Ponce said. "I was really interested with nature overall, but more with insects since I was able to grab them and look at them closely."
Even late in his high school studies, Ponce wasn't sure he would attend college. Growing up between Tijuana, Mexico, and San Diego, English was a second language for him, and he thought he would join the work force immediately after graduation. Then one of his teachers talked to him about the benefits of private colleges, which included small class sizes and opportunities to build relationships with professors.
After deciding to attend K, Ponce thought about following a pre-med track until he took Fraser's entomology class.
"I didn't know that you can actually work in a field like this, so I talked to Ann Fraser more," Ponce said.
That conversation and ones that followed encouraged Ponce to perform research in Fraser's lab, first with painted lady butterflies, a species common in all climates throughout the world. His work analyzed how their antennae responded to different odors produced by flowers compared to those produced by potential predators such as ants. That led to Ponce conducting his SIP in Kansas under Morrison's guidance while targeting alternative methods for managing red flour and lesser grain beetles, which primarily attack stored grains. Such work helped Ponce earn a National Science Foundation Graduate Fellowship, through which he's now working toward his Ph.D. at Kansas State.
"When I was doing my senior thesis, I saw how Rob managed the lab and he was really helpful," Ponce said. "I can talk to Rob about more than just research and he gave me the opportunity to use my own ideas and do what I like most. Rob also likes to build a good community in the lab. He motivates me to be a good mentor. I'm really grateful that I was able to take this opportunity. I know that having such a good experience, I can help motivate others to enjoy doing research. I want to tell other people they're not alone in their careers. If I can help other people, I will definitely do so."
RETURNING THE FAVOR
Inspiration like that from Morrison prompted Ponce to return to his San Diego-area high school to talk with students. Just as a teacher approached him about private colleges, Ponce talked to students about the benefits of attending K. There, he connected with Sandra Lizarraga among a handful of others who also decided that K was a good fit for their education.
"When he talked about college, it just clicked for me," Lizarraga said. "He was definitely the person who showed me how much there is to like about K."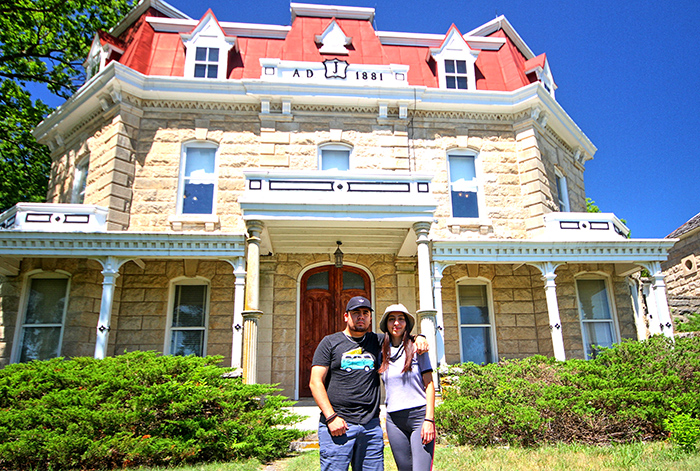 Lizarraga had previously been acquainted with Ponce, but they didn't know each other well until she attended K. Like Ponce, she considered following a pre-med track until he introduced her to entomology and nurtured her initial interest. They collected insects together at the Lillian Anderson Arboretum and he taught her how to create pin boards of insects for display. The pair also were among three students who co-founded the College's entomology club, a group that reached out to local elementary schools to show children how interesting insects can be.
"When we first made this outreach, the kids didn't even want to be there," Lizarraga said. "They were grossed out. But at the end of the program, they wanted to take the insects home and to know everything about them."
On her own, Lizarraga followed a study abroad path typical for K biology majors, performing hands-on research at the Galapagos Islands in Ecuador, an experience that convinced her to declare Spanish as a second major. Then, when Ponce earned his SIP research opportunity, he asked Lizarraga whether she would want to join him at Kansas State for her own SIP. It sounded like a great opportunity to her and she was excited to meet Morrison.
The end result was Lizarraga spending 10 weeks at Kansas State to complete her SIP, for which she earned honors from the biology department, before returning to finish her studies at K and research pesticides at a biotech company. At Kansas State, she analyzed rice weevils, which are stored-product pests that attack seeds of crops such as wheat, rice and maize. The pandemic meant she had to spend time in the lab by herself, but she received plenty of guidance from Ponce and Morrison.
"I got some experience writing lab reports at K, but this was completely different from anything I'd ever done," Lizarraga said. "I received a lot of writing advice from Rob and Marco because they know how to go about doing it."
As she now ponders graduate school and the possibility of her work being published in peer-review journals, she also is considering how she might be able to encourage other K students to follow in her footsteps.
"I do see myself helping another student as I have been helped," Lizarraga said. "I want to show other people the amazing things they can find in entomology and what they can do in it."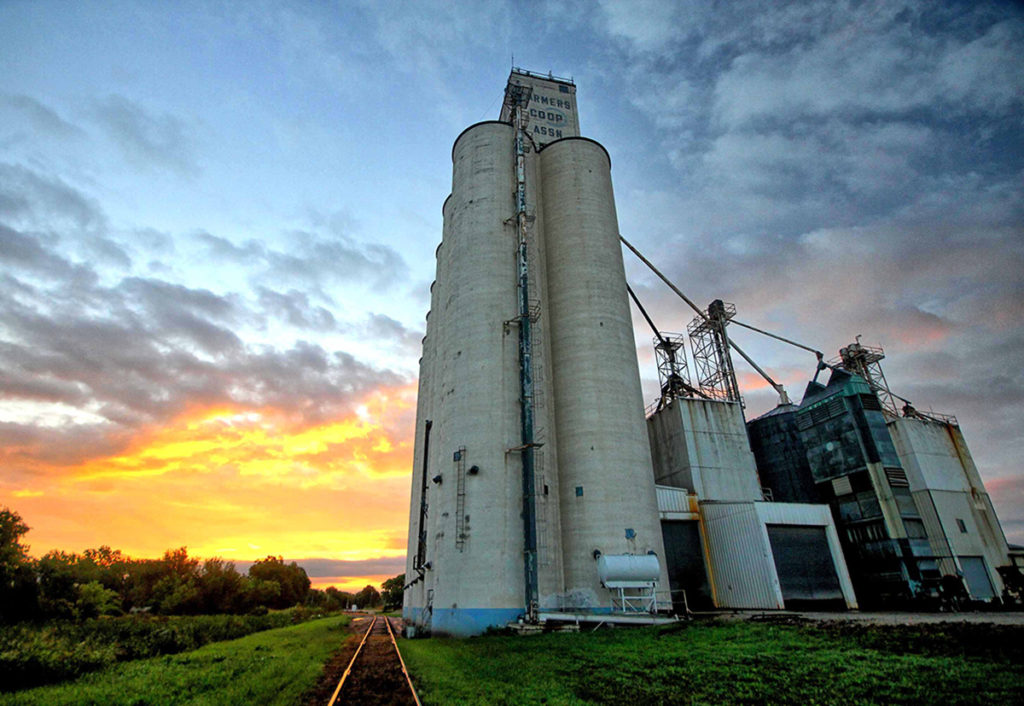 A MENTOR'S REWARD
While it may sound like the biggest rewards in these professional and educational relationships belong to the students, Morrison might say otherwise. He feels pride in being able to provide research and professional development opportunities to students like Ponce and Lizarraga, and it's enough of a reward that he would like to bring even more K students to his lab through the foreseeable future.
"I know that sometimes there aren't as many SIP experiences available as there are students, so it's a good feeling for me to be able to offer opportunities," Morrison said. "All the students that have come to my laboratory from K so far have earned honors on their projects from the biology department, so I think that speaks to the value of the experience. I feel it's important to give back and I have a lot of experience to give through my career. If I can give back in this way, that's worth something to the next generation."