Dear Alumni, Families and Friends of KalamazooCollege: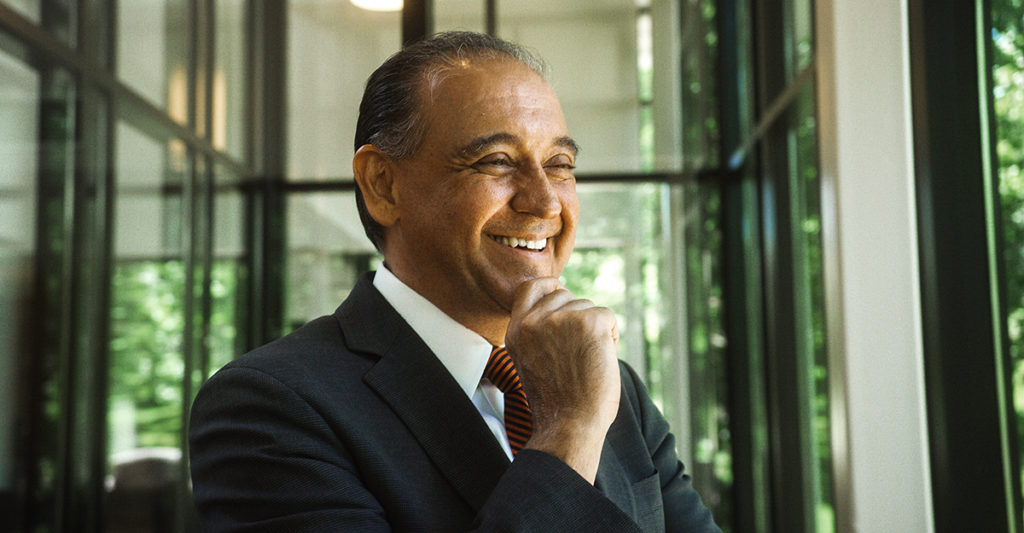 In 1912, Herbert Lee Stetson, the namesake of Stetson Chapel, became the seventh president of Kalamazoo College. He ushered in a period of growth and change, and under his leadership the College modernized the curriculum, expanded the faculty and grew the endowment to support future expansion. When the chapel was named in his honor, Stetson said that it had always been his supreme desire to make K as good an institution as possible, "always maintaining high ideals, emphasizing quality rather than quantity, developing marked individuality and independence of thought among its students, and creating that spirit which transforms this world into the best possible world for human beings to become all they are capable of becoming."
Over the years, K has continued to grow and modernize, aiming to do as much as possible to maximize its potential while being a good steward of its resources. The opportunities K provides today to its student body may well have exceeded the wildest dreams of its early leaders—and these opportunities are available to the most diverse student body in the College's history, as K strives to be more equitable and inclusive, not just in its enrollment but in its policies and practices.
The strategic plan we set forth in 2018, "Advancing Kalamazoo College: A Strategic Vision for 2023," includes reimagining the K-Plan and enhancing co-curricular programs; investing in human capital; fostering equity and inclusion; making and planning for campus improvements; supporting the continued personal growth of our alumni and maintaining those connections so important to K's fellowship in learning.
We are making steady progress on these priorities; however, to fully realize them, we also need to grow the funding that supports these efforts—funding that allows us to enhance our programming, hire exceptional faculty, make much-needed capital improvements, and most critically, keep K affordable for bright and talented students regardless of income level.
This is why the Brighter Light Campaign, announced publicly during fall homecoming and described in the story on page 18, is a critical component of our strategic plan. By contributing to this fundraising campaign—through gifts large and small, through time, through word of mouth—you can help K continue to develop and inspire future leaders and citizens of the world.
Long before Loren Pope wrote his best-selling college guide, Kalamazoo College was a "college that changed lives." Stetson recognized this when he talked about K's spirit, transforming the world into one where all people can realize their potential. I hope you will join me in supporting the Brighter Light Campaign; together, we can carry on this mission, and shine an ever-brighter light into the world.
Saludos and lux esto,


Jorge G. Gonzalez
President