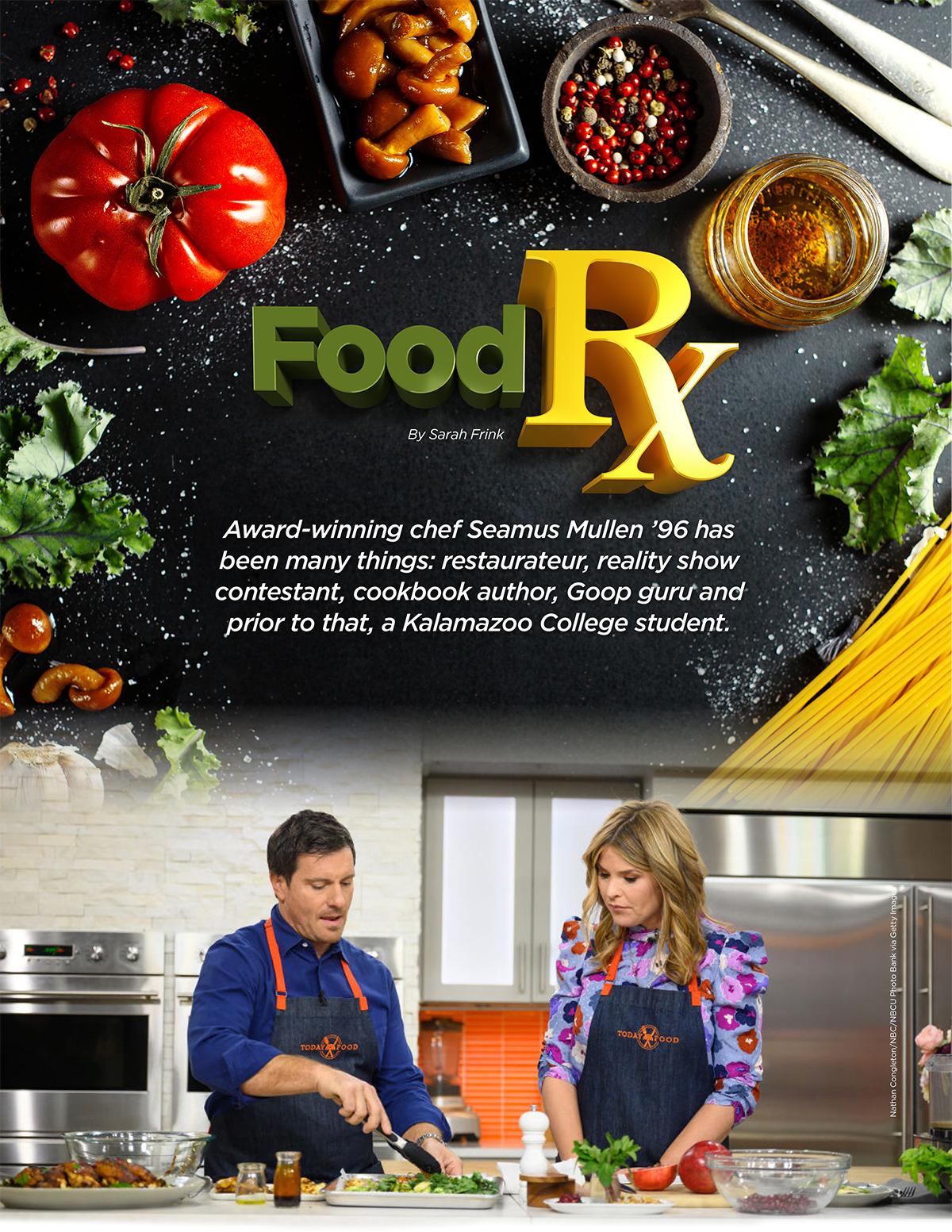 Known for his creative approach to Spanish cuisine, Mullen got his career start in San Francisco, followed by stints at Tabla and Crudo restaurants in New York City. The lure of Spain drew him to San Sebastian, where he took a position at Mugaritz, known as one of the best restaurants in the world. He spent two years honing his knowledge and skills at Mugaritz, as well as at Abac and Alkima in Barcelona.
When Mullen returned to New York, he helped open Boqueria, a tapas restaurant in the Flatiron district, and he was named New York magazine's Best New Chef in 2007. In 2009, he gained national attention as one of three finalists on the second season of the Food Network's The Next Iron Chef, where he impressed the judges with dishes like a Korean-spiced Reuben with short rib and kimchee, and pasta puttanesca with zucchini spaghetti. He has since been a judge on Beat Bobby Flay and Chopped.
Staying true to his passion for Spanish cooking, he opened Tertulia in New York in 2011. Tertulia was named one of the city's top 10 new restaurants by New York magazine and The New York Times, and was a finalist for the James Beard Foundation award for Best New Restaurant. In 2012, Mullen was voted Chef of the Year in Time Out New York's Food and Drink Awards, and he was a semi-finalist for the City's Best Chef from the James Beard Foundation three years in a row.
Yet even as his career was soaring and the accolades were rolling in, Mullen was privately dealing with a debilitating health crisis. Diagnosed with rheumatoid arthritis in 2007, Mullen was playing through his pain and seeking traditional treatment from medical professionals to help him manage his condition. A near-death experience was a turning point: After a 106-degree fever caused his organs to begin shutting down, Mullen began to make major changes to his diet, and found that the right foods could ease the inflammation and reduce the headaches and pains.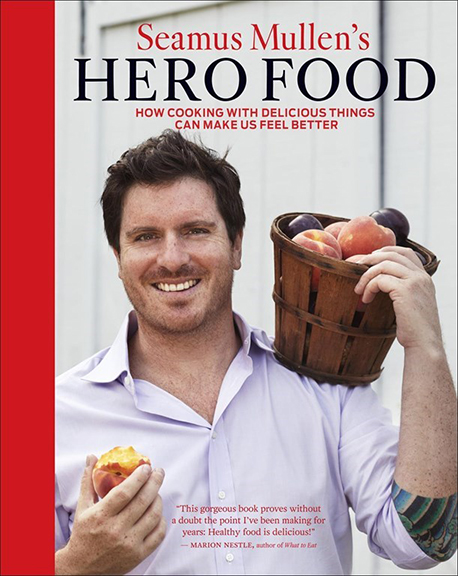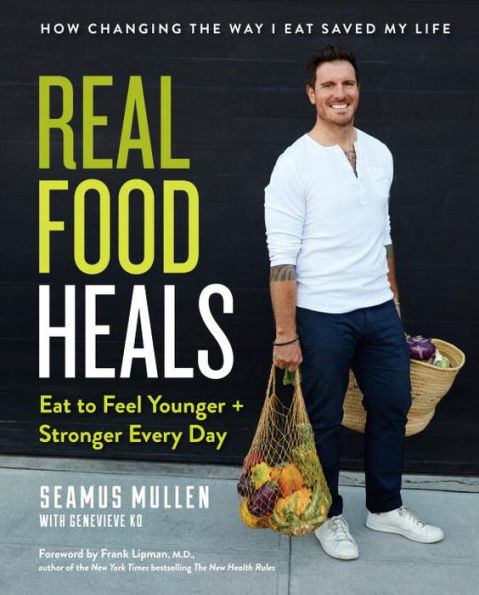 This new approach to food not only changed the way he ate, it changed the way he cooked for others, and he's made it a mission to share what he's learned with the world. In 2012, he published his first cookbook, Hero Food, followed by Real Food Heals in 2017. He has appeared on programs like the Today Show and CBS This Morning, has been featured in publications like the Wall Street Journal, Chicago Tribune and The Guardian, and has been a contributing writer to magazines like Men's Journal. He has also been a regular contributor on Gwyneth Paltrow's lifestyle and wellness website Goop.
We caught up with Mullen this winter to talk about his health and culinary journey, and the role K played in his path to becoming a celebrity chef.
Seamus, what would you say your first food memory would be? 
That's a good question! I guess they all sort of started around the same time, when I was three years old. I remember the smells of the kitchen from my grandmother cooking. I was too young to recognize what it was that she was cooking—I'm guessing it was probably soup, because she made a lot of soups—but I knew that the kitchen was a place where I wanted to hang out, because that's where good things happen.
You grew up on a farm in Vermont. What do you remember about that time? 
I have great memories of being in the garden. Picking produce, canning and pickling. And then some of the less romantic things, like plucking chicken feathers and butchering animals…things that were fascinating as a kid but definitely didn't smell as good.
What brought you to Kalamazoo College?
My senior year of high school I was an exchange student in Spain. I was not the best high school student—I was really good at the things that I was interested in, less so the things that challenged me, like math and science, which is ironic because I'm fascinated by science now. I was really good at languages. When I was in middle school, I had a great Spanish teacher and she set me on the path of really exploring Spanish language and culture. In high school, my advisor suggested that I do my senior year abroad, so I went to Spain and I went through the entire college application process from abroad. I had no idea where I wanted to go. My college advisor knew about the K-Plan and he knew that K had really good language and exchange programs, and he thought that it would be a good place for me. So, I actually went to K without ever having been to Michigan in my life. I think since I was living in Spain, I had already started to feel disconnected from the rest of my class and I wanted to go someplace totally new and different where I didn't know anyone. I also knew I wanted to be able to return to living and studying abroad, and K afforded me the opportunity to do that.
What did your K-Plan look like?
I was a Spanish major, and I minored in religious studies. I was able to study abroad in Spain, and I also did my sophomore career quarter in Costa Rica, where I had an internship with an English language newspaper. My brother was actually working there as well and he helped me get the position. We lived together and had a lot of great adventures over those few months.
In Spain, cooking with my host mother was a highlight for me. I did a lot of hiking and explored parts of the country I hadn't been in before. I really developed a fondness for southern Spain and the food and culture. I was into Spanish literature and history even before going to college—going back to this place that I was so enamored with was really cool.
I didn't have a lot of time for extracurriculars, because I had an off-campus job working at this little place called the International Café, which was just off of Western Michigan University's campus. I worked pretty much every day after class, and there was a woman who was a chef there—she was French, and her name was Kiki and she was the first person who really taught me how to hold a knife. I'd been cooking my whole childhood, but she definitely taught me the fundamentals.
How did the experiences that you had at K shape you or help you later in your career?
Obviously, the emphasis on travel, on experiencing new cultures. That was really important to me. And having small class sizes. One of the great things about having small classes is that you do develop personal relationships with your professors, which I think is often missed in bigger schools, and it definitely fostered the level of curiosity that has carried over into my professional career. You can't disappear into the fabric in a small classroom, so there's a lot of pressure to actually participate—to have an opinion, to think critically and to learn to formulate an argument. I have a sense that I would have kind of disappeared and gotten lost in a bigger school, and I think my K experience really did help me as I went into my professional career, to ask a lot of questions and be curious, and also to understand that I could be empowered to be my own teacher.
How did you get into cooking professionally?
I've always loved cooking for people, and a degree in Spanish language and literature only gets you so far unless you're staying in academia, and I didn't really want to do that. I got out of school and I had to make ends meet, and I knew how to cook. I didn't really think of it as a career until my grandmother took me on a wine tasting trip to Sonoma as a late graduation present, and she said, "Cooking is what you love doing. You're happiest when you're doing it." Even then I was very, very reticent to throw myself into that life. This was before there were entire channels dedicated to food shows, and the only chefs who had careers that people knew about were Jaques Pépin and Julia Child on PBS. It wasn't until later, after the beginning of my career, that the food world really exploded and chefs came out from behind the kitchen. But the work was pretty brutal when I started.
What did being on a competitive cooking show teach you about yourself as a chef?
Well, it was interesting because I was an athlete when I was younger and I played competitive sports. And it was the first time I'd ever cooked in an environment that really reminded me of that. But I think more than anything, the thing I learned to do through the filming of that program, was this survival mechanism of having to think on your feet and react quickly. You see and hear these ingredients that you have to work with, or this theme you need to convey, and you've got a set amount of time—it really forces you to take a moment and assess and react quickly. And if you get paralyzed, you're screwed. You can't overthink it. And I think that's where I really did well. Unfortunately, toward the end of the season, I had a really bad flare up of my arthritis, and I was very sick. When I got eliminated, it was bittersweet, because the producers said I could have won the show. But I realized on Iron Chef that sometimes the simplest path is the best path. I learned the importance of doing something in a straightforward way, and executing it really, really well.
Tell us about your health journey. 
I started having health issues in college, where I would get these terrible acute attacks on my shoulders. I remember at one point I went to Western's health center and they thought I had a torn rotator cuff or something, so I did physical therapy, because I thought it was an injury. As I got into my 20s, it became more and more frequent and I started to feel pretty rundown and exhausted, but I associated that with working a lot and with the industry that I was in. By the time I hit 30, it was really clear there was something wrong. I had a lot of swelling. I started gaining weight. I felt lethargic all the time and I was constantly in aches and pains. When I was eventually diagnosed with rheumatoid arthritis, that's when I kind of felt like, oh, now this makes sense.
My doctors put me on a treatment plan and said I could take certain meds and I would be functionally okay, but it was a disease I was going to have to live with for the rest of my life, and I sort of resigned myself to that. Then I had a very severe near-death experience in 2012. That's when it became really clear to me that if I didn't make some serious changes in the way that I was living my life and really take my health seriously, that I wasn't going to be around for long. So that was really the turning point for me.
How did that change your approach to food and to cooking?
Well, initially it didn't. When I was first diagnosed, I had the notion that there was a correlation between food and health, but at the time, very few people were really diving deep into the idea of food as medicine—particularly in conventional medicine. I would bring it up to my doctor all the time and ask him if he thought that the food choices I was making were impacting the disease. He just kept saying, "Well, there's no clinical evidence to suggest that there's a direct correlation between food and disease," which is funny to say now, because not even 10 years later, everyone understands that there's a relationship. I was just told that "a calorie is a calorie, make sure you're eating healthily" with no explanation as to what that actually meant.
Once it became clear I was going to be on that journey on my own, I became curious: If I eliminate this or I eliminate that, or try this or that, how do I feel? The problem was that in my mid 30s, I was so sick that just making a few changes in my diet had no significant impact. Now I know, as someone who's hyper attuned to the ways food impacts how I feel, that it really does take a week, two weeks, three weeks of being really, really disciplined about a change before you can actually notice a difference. If you have underlying health issues, it may take much longer. I was used to being in the mode of, I'm having a flare up, I can take some pain meds and muscle through it. I was just as guilty as all of us are of wanting results right away, versus adjusting how I'm eating and seeing how I feel in six weeks. But now when I have a headache, I drink water rather than taking Tylenol and 99% of the time, that's the solution. Once it became clear that I had to make long term changes, that's when I started to address the way that I cook and really think about ingredients.
I made major changes—for example, I replaced all of my cooking oils with olive oil. That was a fundamental change. The more research I did on seed-based oils and vegetable oils, the more I learned that they're highly toxic and unfortunately, those are what most people cook with. I took all sugar out of my diet, and a big part of it was understanding where sugar lives. I didn't think I was eating a ton of sugar because I didn't really eat desserts. I didn't understand that carbohydrates behave just like sugar, and when you're eating a ton of refined carbohydrates, your body is going through the same process of breaking it down through insulin to be able to convert it into glycogen. The more I started to understand the science of what happens once food goes into the body, it started to inform the decisions I was making around how I cooked. And that changed how I cooked in the restaurants. It changed how I cooked at home. And, you know, I've eaten this way for nearly 10 years and it's had a dramatic impact on my health. I feel so much better now. I can't imagine feeling like I used to feel.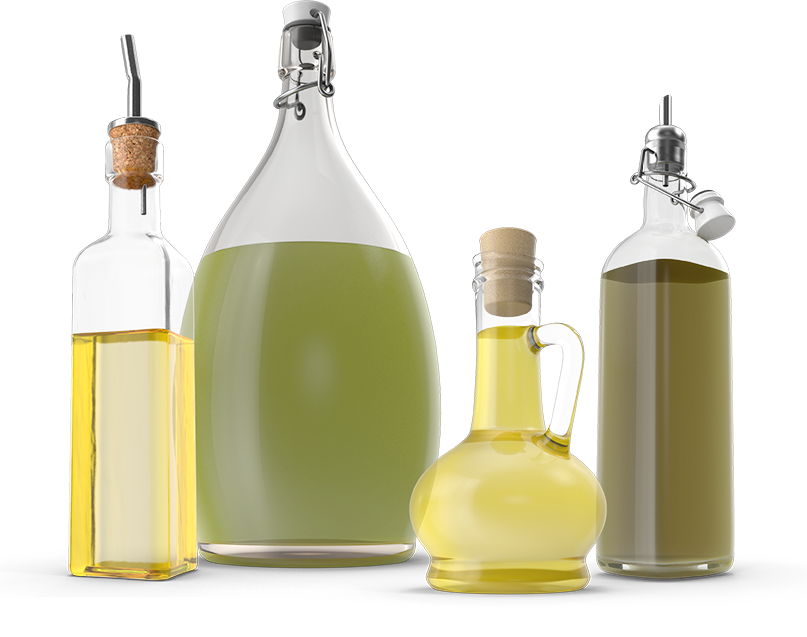 I read that you focus on three pillars: nourish, move and recover. What do these three pillars mean to you?
The human body is really good at doing whatever we ask the human body to do. So, if you ask it to sit on the couch and take medicine and eat potato chips, it gets really good at doing that. But if you ask it to move, it gets really good at that, too. If you've ever had a big day of skiing or hiking—you know that feeling when you get home and you have such incredible sleep? You support good movement with good nutrition, and then you support it again with good recovery. Those three elements work hand in hand. Recovery is fundamental for a number of reasons—on a cellular level, we go through something called autophagy, which is when our bodies are clearing out damaged cells, and that happens when we rest and recover. Hydration is an important part of that; sleep is a really important part of that; stress modulation is an important part of that. Recovery is sort of the next frontier—people are now really starting to understand the importance of recovery and different techniques for improving it.
Ultimately, those three things together—nourish, move, recover—are essential to having a strong immune system and to being healthy. I call it a three-legged stool, and if you pull any of those legs out, the stool will eventually collapse.
Can you share a few ingredients that you consider essential to a healthy, delicious diet?
Without a doubt, the first thing I always suggest is replacing so-called vegetable oils with good quality, extra virgin olive oil. Cooking with real, whole foods, cooking seasonally and from scratch. A good piece of naturally pasture-raised meat, seasoned with salt and pepper, pan roasted with olive oil and served with gently sauteed vegetables and a sprinkling of fresh herbs. It doesn't need to be complicated.

To try some of Mullen's recipes, check out his recipe blog at seamusmullen.com.