When Ph.D. chemist-turned-entrepreneur Beau Wangtrakuldee '10 was four years into her doctoral program, an accident in the lab caused a chain of events that changed the course of her career.
One summer, Wangtrakuldee was working in drug discovery during an internship at a large pharmaceutical company before completing her Ph.D. at Northern Illinois University. While experimenting with a possible cancer drug, toxic chemicals spilled onto her lab coat, soaking through her jeans and burning her leg. "I was wearing a lab coat and doing all the right things," Wangtrakuldee says. "From a technical standpoint, the chemicals I was working with that day were pretty dangerous and it could have been much worse. That incident really changed my perspective of how having good personal protective equipment could be the difference between life and death for someone."
Wangtrakuldee went in search of lab wear that could offer additional protection, and found that options for women were limited. "It really sparked my business interest and caused me to ask, 'Why is no one working on this?
Why is there a gap?'"
Tucking that thought away, Wangtrakuldee finished her Ph.D., and in 2015 she went on to the University of Pennsylvania as a postdoctoral fellow in pharmacology and toxicology. There, she was introduced to an entrepreneurship program, investigating how to patent and market the medical technologies her team was developing. Her connection to the entrepreneurship community and her subsequent work with the Penn Center for Innovation led her to revisit the market opportunity of protective workwear for women.
She began to ask her colleagues in the scientific community about their experiences with protective clothing. "I ended up talking with over 100 women scientists, validating my idea that this was something that women wanted and needed: professional-looking pieces that could be worn together and be chemical-resistant, fire-resistant and anti-microbial. And that's where it started for me."
In 2018, Wangtrakuldee teamed up with a group of female scientists and fashion designers to create a line of apparel that could be protective with or without a lab coat. AmorSui, which means "love yourself" in Latin, launched in Philadelphia, Pennsylvania, and began with a collection that included fire- and chemical-resistant clothing, each style named after a renowned woman scientist. The first collection included the Rosalind Franklin pant, the Marie Curie dress (with pockets!) and the Dorothy Hodgkin top.
"In the first year, what was really important to us was that our products would first and foremost be effective, meaning that they were safety certified. Second, they would be functional. And third—and this is something that differentiated us from what's out there—was aesthetics. We wanted to make sure our products were as aesthetically pleasing as they were comfortable, and that's not something that a PPE company would normally think about."
In August 2020, AmorSui expanded its inclusive reach by introducing the Rufaida Al-Aslamia hijab. Named after the first female Muslim healthcare professional in the Islamic world, the hijab is made from an environmentally sustainable fabric blend, is fire-resistant and antimicrobial, and features moisture wicking capabilities to keep the wearer cool. "Until now, no one had designed a flame-retardant headdress, and we were thrilled to create a solution that would help protect these women, who in certain parts of the world contribute to over 51% of scientific research," Wangtrakuldee says.
"Anytime we create a product, we always ask ourselves, 'Does it fit within our mission?' To make a fire-resistant hijab for Muslim women scientists is not something that makes a lot of sense from a business standpoint, because it's a relatively small population. But we want to encourage women in that sector to be safe and to feel included. That's why we created this product, and we hope to launch a program in the near future with a school in the Middle East to provide these hijabs to students who need them. COVID-19 has made it harder to launch a pilot program overseas, but we are in conversations to make the logistics work."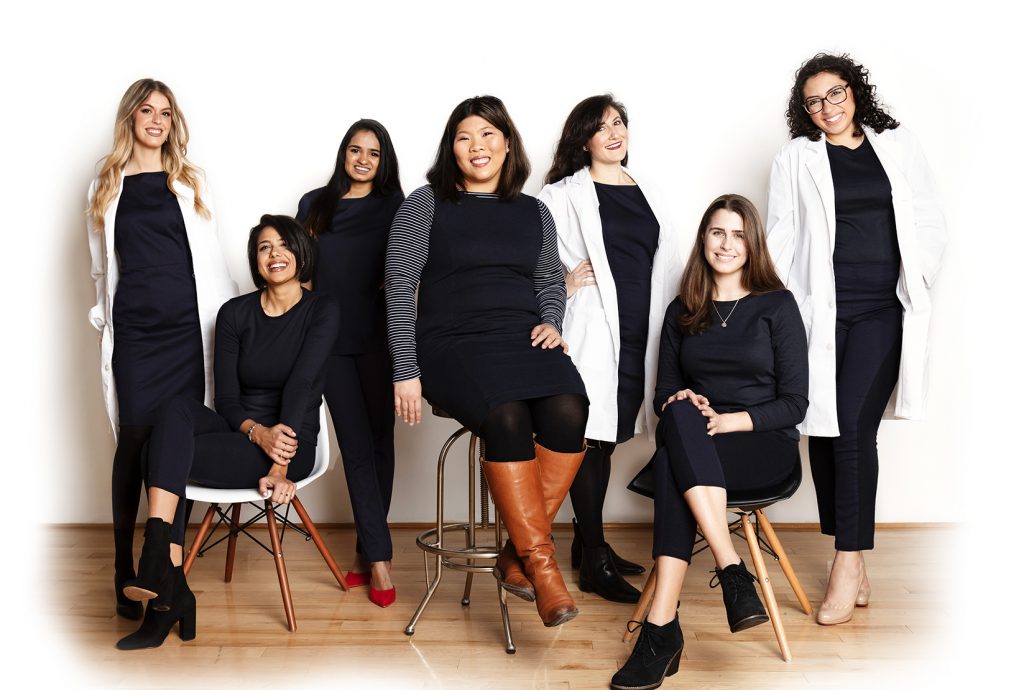 When the pandemic hit in early 2020, AmorSui shifted its business model to also support frontline workers. With medical facilities across the country experiencing a shortage of PPE and a resultant surge in costs, the company introduced a reusable and recyclable medical line with a PPE management platform. In a news release last August, Wangtrakuldee said, "We learned that hospitals are reusing disposable products that are meant for single-use because there is not enough disposable PPE available. This approach goes against the purpose of PPE to protect the users and may lead to higher chances of exposure to COVID-19, which may result in its transmission to patients. Disposable PPE also generates a lot of waste. We think there is a better way."
AmorSui introduced the Rebecca Crumpler Level 3 Antimicrobial Surgical Gown, which is engineered to be washed up to 150 times and is size-inclusive, offering XS-XL compared to typical one-size-fits-all disposable surgical gowns. It's named for the first African American woman to earn a medical degree in the U.S.
In its market research, AmorSui found that a major barrier to using reusable PPE is managing and tracking the lifecycle of the product—a process that's critical to ensure PPE safety. AmorSui's management app offers training modules for staff to ensure proper use of the gown, wash tracking and repair services, as well as usage analytics, reorder notifications and two-step ordering. In an estimate for hospitals of 832 full-time equivalent staff, AmorSui's PPE solution was estimated to save more than $1.3 million annually.
The new product will launch in a pilot program with a New Jersey-based health system in 2021, and AmorSui is also in conversations with other major healthcare systems to establish programs in a similar manner. "We are still staying true to our mission, which is making safety available to all, but we're doing it in a way that's impactful for the current trend, helping hospitals and companies protect frontline workers by adopting our gowns, saving money in the process and being more sustainable."
Sustainability was a key consideration in developing this technology. "The truth of the matter is that disposable PPE is made of plastic," Wangtrakuldee says. "As COVID-19 needs keep increasing, over 200 million tons of disposable PPE are going to landfills, and it takes around 450 years for those items to degrade. So we wanted to contribute to a global effort in regard to that environmental impact."
The pandemic also inspired AmorSui to develop a product for the everyday consumer. The Alice Hamilton reusable antimicrobial glove was designed for activities such as commuting on public transportation, grocery shopping or going to the gym. (Dr. Alice Hamilton was a pioneer of the epidemiology and occupational health and safety industries.) The glove was developed with Dr. Alyssa Cole, a physical medicine and rehabilitation physician in Philadelphia, and like other AmorSui products, they're manufactured 100% in the USA by women-owned factories and vendors.
"One of the things that's important to this business is quality control," Wangtrakuldee says. "The easiest way to do that is to make sure that we source and manufacture 100 percent in the U.S. In fact, we actually do it where we can easily drive and see all the vendors and factories within a few hours, allowing us to do in-person quality checks.
"It's also important to me that I support women-owned and minority-owned businesses. As a female-owned company, I know how hard it is for female companies to be successful, whether financially, in seeking funding, or in terms of building a network, so we work to ensure that each of our vendors and factories who have any touch point in making our product is a female- or minority-led business."
Her business approach is proving to be successful. In its first year, AmorSui took in approximately $25,000 in sales with some help from IFundWomen, a crowdfunding platform that funds female entrepreneurs. By the end of 2020, AmorSui's sales grew 932% and are closing in on a six-figure order in 2021.

While the pivot from scientist to entrepreneur wasn't a foregone conclusion for Wangtrakuldee, entrepreneurship does run in her family. "My parents own a real estate development firm, and my grandparents ran a large motorcycle supplier in my native Thailand. So, at a young age, I learned that with good business sense, with a mission and with a lot of hard work, you can build a strong business that makes an impact on people's lives. When I came to K and as I went through so many years in grad school pursuing R&D as a scientist, I was always thinking, what is my end goal? Am I going to discover a drug? Start a company with some sort of technology? It's always been in the back of my mind."
Wangtrakuldee credits K for creating a strong foundation for her future aspirations. When she chose K in 2006, she was looking for a place with a robust science program where she could also pursue her passion for tennis. K was a perfect match for those interests. She started out in a pre-med track; however, she soon found that chemistry was her strong suit. Longtime chemistry professor Laura Furge was a mentor for Wangtrakuldee, and someone she still keeps in touch with. "It all kind of came full circle to me at one point in graduate school—I went to a talk, and when I told Dr. Furge about it, she was like, 'Oh yes, I worked with him in grad school.' It was someone who had been a mentor to her."
Along with excelling in academics, Wangtrakuldee dominated the tennis courts. During her first year, K shared MIAA State Championship honors in women's tennis with Albion, and Wangtrakuldee was named MIAA MVP. She was a captain of the team her junior and senior years, and earned All-MIAA First Team honors four years in a row. Her senior year, Coach Mark Murphy described Wangtrakuldee as "one of the best competitors that I have ever coached."
Studying abroad in Strasbourg, France, was another important experience for Wangtrakuldee. "While I actually came to the U.S. in 2004 as an exchange student from Thailand, this experience was much different, because I was able to experience it with my classmates and learn about a new culture and new language at the same time. It's an experience I think of fondly and it's helped me relate to people on a more global level."
Her K experience strongly influenced Wangtrakuldee's decision to go to graduate school. "As part of my senior project at K, I had an opportunity to work at Michigan State University on a project about cardiology drugs that involved organic synthesis. Just having that independent project experience, it really inspired me to continue on that path and get deeper into drug discovery research."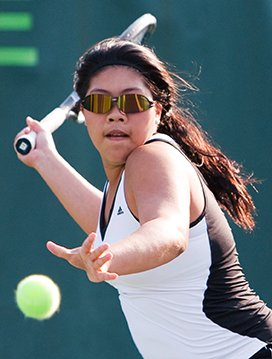 She applied to several graduate schools before landing at Northern Illinois University. "Without that push for independent research, I think it would have been hard to see myself in graduate school, but K had trained me well, not only through that hands-on experience, but also the type of coursework and the knowledge of how to write a thesis."
Wangtrakuldee says, "At K, things were difficult at times, because it was really challenging managing the trimester schedule and the short timelines that came with it. Sometimes I would question why certain things were important to do, or why we had to do them a certain way, but now I see that it taught me a broader perspective: to ask why, to do things better, to think of things differently, to create something new that is improving society. And I think it's that mindset that has made me successful, more than being a scientist. I went on to do a postdoc at Penn, with a leading principal investigator in the field of drug discovery, before I pivoted my career. Yet it's that questioning mindset that keeps me fresh as a business leader. My K education prepared me for that."