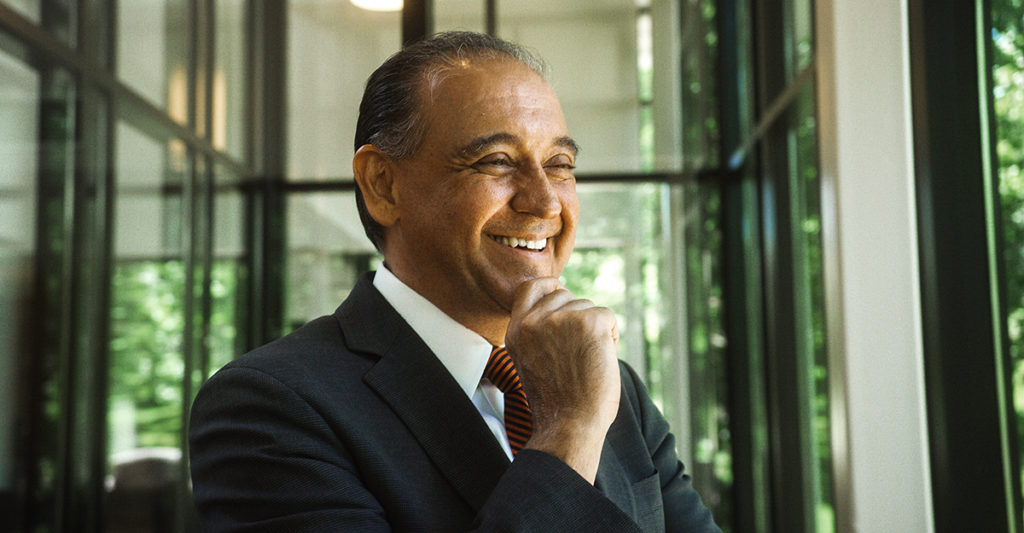 The Brighter Light Campaign, which was launched during Homecoming weekend, reminds us that an investment in Kalamazoo College has ripple effects that are felt not just on campus, but in the communities where our students and graduates live, work and study.
This is evident in the story of Nicholas Gann '12, who is combining his political science degree, his love of the outdoors and his experience in public relations to help boost tourism and economic development in Wyoming. Or in the example of Fiorella Ikeue '06, whose biology degree and passion for art have blended together, allowing her to use her talents as a form of environmental activism. Or in the story on the work of Associate Professor Adriana Garriga-López and her students Mauricio Guillén '22 and Stacy Escobar '21. Together they conducted important fieldwork in Puerto Rico, funded by a National Science Foundation grant. The lessons they took from this experience go beyond the results of their research; they reflect the important ways our faculty combine teaching and research to awaken new interests and cultivate practical skills that students can take into careers and graduate school.
When you invest in K, you invest in more than a scholarship, a stipend, a program, a building, a repair or needed supplies and equipment. You are also investing in transformational experiences, in a comfortable and caring home, in life-changing mentorships, in students' developing view of the world and their commitment to building a better future for themselves and their communities. What could be more rewarding? The dividends—paid in the currency of stories like these—are priceless.
Saludos and lux esto

Jorge G. Gonzalez
President