Click a decade to jump to that decade's class notes.
A special first semester of my sophomore year in college
by Karen Lake De Vos '59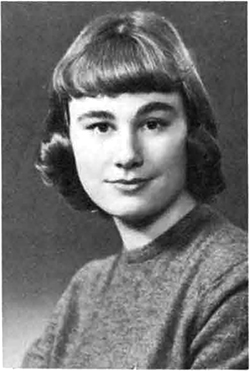 In May of 1956, an annual evening event took place in the lounge of Mary Trowbridge Hall at Kalamazoo College—room drawing for the following academic year. It was instituted by Mrs. Mordhorst, our housemother, more fondly referred to out of her earshot as Mrs. Mordhouse, our horse mother! So, all us converged in various garb, including bathrobes, slippers, heads wrapped in bonnets covering pin curls, rollers, spoolies, etc. and made ourselves comfortable reclining on couches, chairs and soft carpeting.
Since I would be a sophomore the following fall, two sets of us had decided we wanted to be suitemates as we knew we'd be eligible for a suite with an adjoining bath. One by one, each of us drew a number out of a big jar that would determine the order in which we would get to choose a desired room. Unfortunately, all four of us drew high numbers, which meant we couldn't choose until near the very end. So, we sat together and paid little interest to what was happening. Eventually, out of the blue, the housemother announced that due to shortage of space in the dorm in the fall, four girls would have to live in a suite at the home of the college president and his wife, Weimer and Jean Hicks. When she asked for volunteers, the four of us, without consulting each other, quickly stood up and said we'd love to be the chosen ones. And, we were!
When fall arrived, the four of us made our way to the president's home to unpack and get organized for the following year. The president's wife welcomed us warmly, but did emphasize some rules we needed to follow. One that really excited us was a cleaning lady would clean our rooms weekly. Another was that we needed to remember that we were subject to all the rules that the girls in the dorm observed. She said that we could use the kitchen 24/7, as long as we didn't get in her way when she was preparing meals. She also mentioned that she'd love our help when she entertained faculty groups in their home, something we were delighted to do.
As we settled into our college life, we began to realize how lucky we were to experience life in a home, especially with the president! We saw much less of him, though, because he was quite a workaholic. His wife, on the other hand, had established a somewhat independent lifestyle that revolved around her duties as "first wife" that included playing serious bridge several days per week and frequent golfing at the country club in spring, summer and fall.
During the day, many enjoyable hours were spent drinking coffee around the kitchen table with Jean. After sundown, our adopted parents usually spent time in their spacious den. On many of those evenings after "per" (time we were required to be in at night), we knew we were welcome to join them. The president sometimes questioned us on events and happenings on campus and sometimes we did the same with him. On one occasion in the fall, when the four of us felt that student morale was a bit low, we decided to pass that information on to him. We decided our approach would be tactful and truthful, but, at the same time, very firm! When we broached the subject to him, his first reaction was surprise and then he became a bit defensive. We stood our ground, but the conversation ended without our feeling we'd been successful. We retired to our rooms with the feeling we'd been overruled!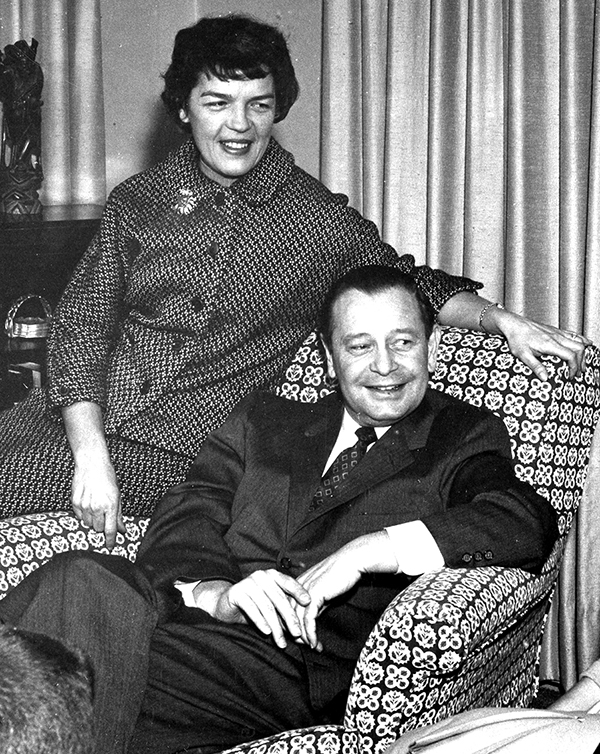 For the next few days life went on as usual. Then, at Friday morning chapel (required attendance), it was announced that classes would be cancelled for the remainder of the day. Wow! Imagine how confidently we strolled into the den after dinner that night to thank him for listening to us!
Several of us were enrolled in a bowling and golf class taught by the football coach Rolla Anderson, in a small attic room above the gymnasium. He would always begin class by reminding us about the importance of sports in family life by proclaiming, "The family that plays together, stays together!" After being instructed on the essentials of golf, we were required to play 18 holes. We knew that Jean was a golfer and she graciously offered to take us with her to the country club to fulfill the requirement. After being outfitted with balls and clubs, we set out to use the skills we had learned in instruction. After it took us almost three hours to complete four holes, she indicated that it was time for her to sign our cards indicating we'd completed 18 holes!
When the president and his wife entertained faculty at social events in their home, we four helped serve refreshments and had the opportunity to mingle with our professors and their spouses. Through those associations, we were able to establish babysitting opportunities that added money to our meager finances.
Jean's birthday arrived and she was waiting for her husband to come home from his office to take her on a pre-arranged dinner date. We waited with her as the clock ticked away the minutes, half hours and hours. We finally went up to our rooms, but when we heard the front door open, we immediately leaned over the railing above the entrance and proceeded to sing, to the tune of "God Save the Queen":
King Weimer had a date.




He Stayed out very late.




He was the King.


Queen Jeanie paced the floor.
King Weimer came in at four.
Queen Jeanie met him at the door.
God save the King.

Then we quickly disappeared in case there might be fireworks! But all was quiet as we knew she was accustomed to his workaholic schedule. However, as I recall, he did make up for his forgetfulness!
At the end of the semester, there was available space for us back in the dorm and we sadly packed our things and moved back in. But we left knowing we'd be welcomed back anytime, particularly if we needed quiet and solitary study time. We even spent a few overnights there preceded by den visits beforehand.
Our senior year arrived so quickly and when graduation was near, we received invitations to a farewell dinner in their charming dining room. We eagerly accepted, knowing that she was a great cook! When we were seated at the table, there was a wine glass at each place! Wow! She gave a toast to four mature and capable women ready to begin life in the real world.
The following year I taught in Kalamazoo, so was able to visit with them. First, it was by myself and then, as my husband John '53 and I began courting, he would come along for visits, too, since he was an alum, but had graduated before they arrived at the college.
When Dr. Hicks retired, they moved to Naples, Florida, where he died a short time later of a sudden heart attack. John and I had a wonderful visit with Jean during one of our Florida sojourns and then she, too, passed.
Of the four of us roommates, three survive and remain close, even though lots of miles separate us. We have frequently reminisced about how fortunate we were to have had such a unique experience.
Those surviving are: Mary Ann (Wise) Dawson '59, Laura (Smith) Germer '59, and myself, Karen (Lake) De Vos '59. Deceased is La Von (Bennett) Marcus '59.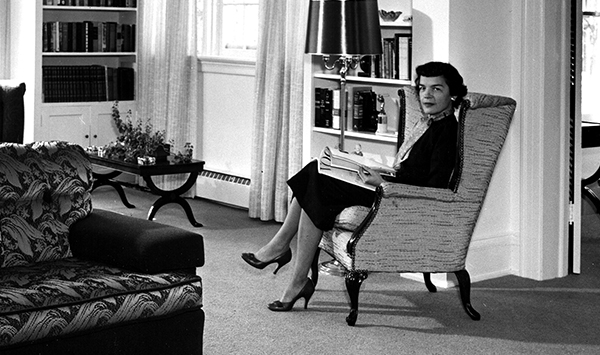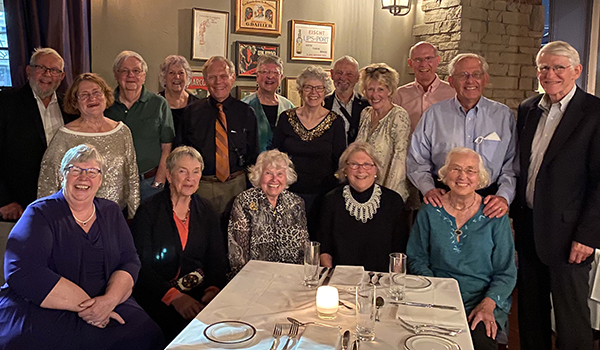 With memories of the 60s, Elvis and the Beatles, '66 classmates gathered in Cleveland, home of the Rock and Roll Hall of Fame, in October 2021. Field trips to the Cleveland Museum of Art, Holden Arboretum and Cleveland Botanical Gardens served as a counter balance to the frenetic sounds and images of the Rock and Roll Hall of Fame. The autumn getaway featured great food at local venues including Edwin's, the socially engaged restaurant and training center. Nightly wine-tasting was hosted by classmate and oenologist, Gene Losey. Kathy (Shaw) Kortge played the Dobro and Gene played the guitar for sing-alongs. The repertoire ranged from the Kalamazoo alma mater and fight song to Peter, Paul and Mary.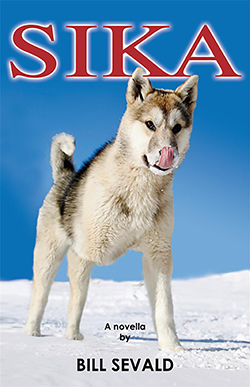 Bill Sevald '69 has published his novella Sika, the story of a former sled dog and the young woman who befriends her, set in Greenland. Readers describe it as "an excellent coming-of-age story" with intrepid female characters. The novella is available at online e-book sellers. Prior to Sika, Bill published Fishermen from Heaven in 2018, and The Stuttering Jock's Opera in 2016.

Daniell Mattern '70, professor of chemistry and biochemistry at the University of Mississippi, has been named to the Doctors Andrew Stefani and Eldon Miller Memorial Chair for STEM Teaching and Research and is the inaugural holder of the position. A UM faculty member since 1991, Dan is a previous recipient of the Elsie M. Hood Outstanding Teacher Award, College of Liberal Arts Outstanding Teacher of the Year, Alpha Epsilon Delta Outstanding Teacher of the Year and the Margaret Coulter Professor of Chemistry and Biochemistry. After K, Dan earned master's and doctoral degrees from Stanford University. He has been a postdoctoral fellow at Tufts University School of Medicine and the University of California at San Diego.
Mark McDonald '73 was named a "Most Valuable Professor" based on his tenure as an adjunct instructor at Kalamazoo College in Winter and Spring 2020. The MVPs are nominated by intercollegiate athletes in their senior year. Mark received his award at the Anderson Athletic Center on February 9, 2022. An award-winning journalist, foreign correspondent and bureau chief, Mark returned to his alma mater to teach two courses in journalism.
David Mesenbring '73 writes, "I was privileged to have had direct contact with Desmond Tutu in five different jobs spanning 40 years. When he died last December, editors at Christian Century magazine asked for my reflection, which they published in their January 26 print edition and online."
Susan Dobrich '76 retired as Cass County probate judge at the end of 2021. Susan has been the probate judge since 1995 and has also taken on the role of chief judge over the last several years. When she was appointed prosecutor in Cass County in 1983, she was the county's first female prosecutor and one of only three in the state. In 1987, she went into private practice for several years before running for probate judge; she was elected in 1994 and took office the following January as the county's first elected female judge. Many of her proudest achievements come from her efforts in the Family Treatment Court and spearheading the establishment of problem-solving courts in the county. Those efforts were recognized with the State Bar of Michigan's Champion of Justice Award and the Daniel J. Wright Lifetime Achievement Award from the Michigan Supreme Court. Cass County courts have received more than $5.2 million in federal grants under her leadership.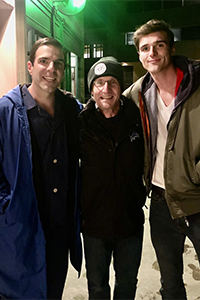 Hugh Broder '77 is producing a film based on the late Professor Emeritus Conrad Hilberry's 1987 book, Luke Karamazov, starring Jacob Elordi and Zachary Quinto. The working title is "He Went That Way" and principal photography was completed in December 2021. The film is slated for release in the fall of 2022.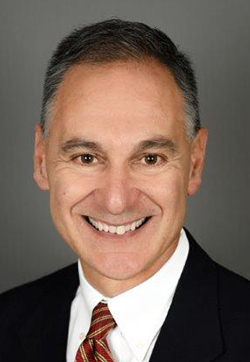 Michael Toth '81, a financial advisor in the Grand Rapids office of UBS Wealth Management USA, was one of 5,000 (out of 32,775 wealth advisors nominated) named to the 2021 Forbes/SHOOK Best-in-State Wealth Advisors list. The award recognizes Michael's exceptional experience and focus on having a positive impact on his clients' lives. Additionally, Michael was recently elected to the Frederik Meijer Gardens and Sculpture Park Board of Directors. He has an M.B.A. in finance from University of Chicago and a B.A. in economics from K.
Christopher P. Reynolds '83 has been appointed to the board of directors of Southwest Airlines. Chris currently serves as the chief administrative officer, corporate resources, for Toyota Motor North America, based in Plano, Texas. After graduating from K, Chris received a law degree from Harvard Law School. He was recently appointed chair of the Alliance for Automotive Innovation, the auto industry's trade organization, and he currently serves on the board of trustees for Kalamazoo College.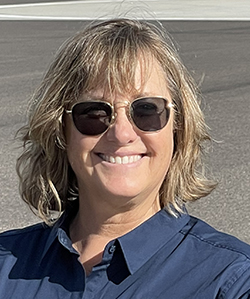 Jeanne Rieck '85 has earned accreditation as a National Association of Flight Instructors master flight instructor. Jeanne has been an active flight instructor since 2013 and is owner of Airplane Rental Ventures in Mesa, Arizona. Jeanne is a former special education teacher and administrator; she has a master's degree in special education. She owns two aircraft at Falcon Field in Mesa, a beautiful and demanding place to fly. When not flying, Jeanne is exploring near the Grand Canyon with her husband at their off-grid cabin.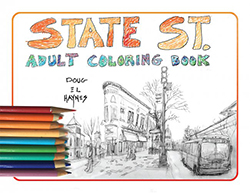 Doug E.L. Haynes '85 has published the State Street Adult Coloring Book (Wisdomcrumbs LLC 2021). Focused on a specific geographic location of his native Madison, Wisconsin, Doug's sketches within seek to capture the energy and mood of the streets during a time of protest, celebration and pandemic, and his drawings are complemented by poetry, prose and puzzles. The book and more information about Doug's work are available at emeraldstudio.com.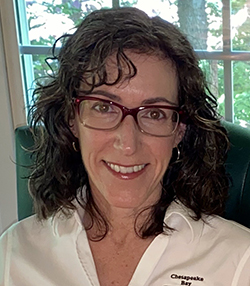 Jennifer (Heck) Greiner '90 was named refuge manager for the 13,000-acre Patuxent Research Refuge, a unit of the National Wildlife Refuge System. During 2020, Jennifer was appointed by Maryland's governor as a member of the Patuxent River Commission. Now in her 27th year with the U.S. Fish and Wildlife Service, Jennifer has served the agency at the national headquarters, North-Atlantic Regional and field levels in capacities ranging from Chesapeake Bay habitat restoration and national coastal program coordination and policy to legislation related to endangered species. Given the location of the refuge in the highly urbanized Washington, D.C./Baltimore corridor, her focus is on connecting local communities with their 'nearby nature' by improving public access, innovating programs and interpretation, and providing hands-on science and youth employment opportunities for students interested in environmental careers. Jennifer earned her bachelor's in biology from K and a Master of Science in natural resource policy and administration from the University of Michigan. She and her family live south of Annapolis, where she enjoys paddling, RVing, running half marathons and singing in a cover band called Shoal Sister. Read more about Jennifer and her work.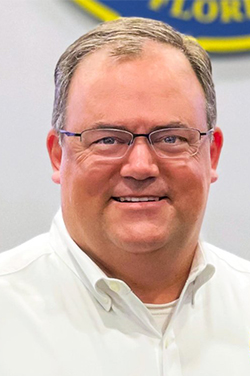 Kurt Swartzlander '92 was named Daytona Beach Shores city manager, effective in July 2022. Kurt has served as the city's finance director for the past four years and assistant city manager since last spring. Before working for the city of Daytona Beach Shores, Kurt spent 11 years at the city of Holly Hill, Florida, serving as finance director and assistant city manager, as well as two stints as interim city manager. After graduating from K, Kurt earned a Master of Business Administration from Stetson University.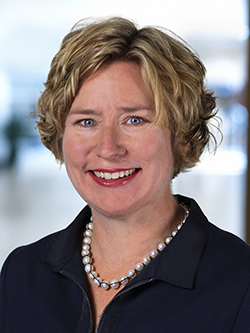 Amy (Hudgins) Junker '97 has been promoted to the role of director of risk management at financial services firm Baird. In this role, Amy leads the risk management team, with oversight of the firm's business continuity, financial risk, information security, insurance, internal audit, third party risk and operational and regulatory related risk functions. Amy was previously Baird's director of information security and prior to that held several roles in Baird's institutional equities and research department including head of corporate access, associate director of research and senior research analyst. Amy joined Baird in 2003 as a research associate. She is on the board of directors of Ascension Wisconsin Foundation. She received a B.A. in mathematics, magna cum laude, from K and earned a master's in mathematics from Indiana University.

Vanessa (Greene) Fernandez '00 was promoted to full professor of Spanish in the department of global studies and world languages at Winona State University in Winona, Minnesota, where she organizes class trips to South America and teaches Spanish language, culture and literature. She has most recently published articles on the Argentinian avant-garde writer Norah Lange and a comparative study of the 19th century settler colonial education projects of Asa Mercer in Washington Territory and Domingo Faustino Sarmiento in Argentina.
Michelle Busuito '04 was named to the Crain's Detroit Business 40 Under 40 list. As the assistant general counsel for Blue Cross Blue Shield of Michigan, Michelle has focused on data usage regulations, working on the implementation of the CMS Interoperability rule, which aims to empower consumers by allowing them to access and own their data. She has served as an adjunct professor at Wayne State University, University of Detroit Mercy and Macomb Community College. Michelle is also on the advisory board for Enough SAID (Sexual Assault in Detroit), an initiative to process and prosecute over 10,000 untested rape kits in Wayne County. After graduating from K, she received her Juris Doctor from University of Detroit Mercy School of Law.
Megan Erskine '05 was appointed chief executive officer of Catherine's Health Center in Grand Rapids, Michigan, in April. Catherine's, a federally qualified health center, provides primary, behavioral health and dental care, as well as health promotion and disease prevention services. Megan previously served as chief operating officer for Heartland Health Centers in Chicago. After graduating from K, she earned a Master of Public Health from the University of Illinois Chicago.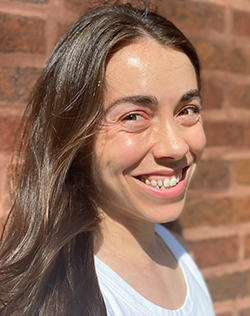 Katie Prout '09 joined the Chicago Reader in November 2021 as a staff writer, writing stories exploring the intersection of class, addiction, race and place. Previously, she was a freelance writer for outlets including Lit Hub, The New Republic, Belt and others. She moved back to Chicago after graduating with her M.F.A. in nonfiction from the University of Iowa in 2018.

Anne (Weir) Schechinger '10 has been promoted to the Environmental Working Group's (EWG) Midwest director in Minneapolis, spearheading a team of four. She is a leading national expert on farm subsidies, nitrate pollution of tap water, toxic algae blooms and federal policies related to agricultural conservation and impacts on the climate crisis, among other topics. A prominent spokesperson for EWG, Anne is regularly quoted in preeminent media outlets, including the Los Angeles Times, NPR, Bloomberg and The Guardian. She has been a senior analyst at EWG for more than seven years, focusing on agricultural and environmental economics and the ways industrial agriculture harms the environment and fouls drinking and recreational water. She holds an M.S. in agricultural, food and resource economics from Michigan State University and a B.A. in economics from K. Read more about Anne and her work.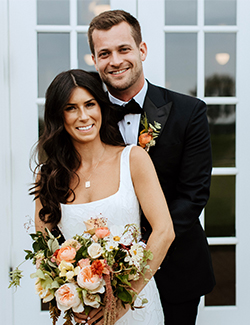 Louise Silverman '15 and John Lawless '15 married in Bloomfield Hills, Michigan, on September 4, 2021. Five other Kalamazoo College graduates from 2015 were in the wedding party. Following graduation from K, John received his Master in Business Administration from the University of Notre Dame in 2021 and is completing a leadership development rotational program for AT&T in Dallas, Texas. Louise has gone on to work in IT for companies like PlayStation, and most recently has been working for Carhartt on their digital platforms team.