Ellen Jane (Ossward) Maxfield '43 of Chesterfield, Missouri, passed away on January 16, 2020. Ellen was the beloved wife of the late Dr. Sterling A. Maxfield. Ellen was a member of the Grace United Methodist Church in St. Louis and the Manchester United Methodist Church in Manchester for over 38 years, where she was an active participant in all church-related activities. She was a graduate of Kalamazoo College and was a teacher for some years thereafter. She traveled extensively throughout her lifetime with her husband, including a summer stay with her entire family in Malawi, Africa, with an international humanitarian group dedicated to providing medical care to people in distress. Ellen enjoyed playing the organ and piano, singing in her church choir, being a Girl Scout leader, relaxing at her weekend chalet in Innsbruck in Wright City and spending the winter in Bonita Springs, Florida. She is survived by her three children, eight grandchildren and eight great-grandchildren.
Marian (Grove) Manley '44 passed away on March 2, 2019. She was preceded in death by her husband of 59 years, G. R. "Dick" Manley. She is survived by three children, seven grandchildren and 11 great-grandchildren.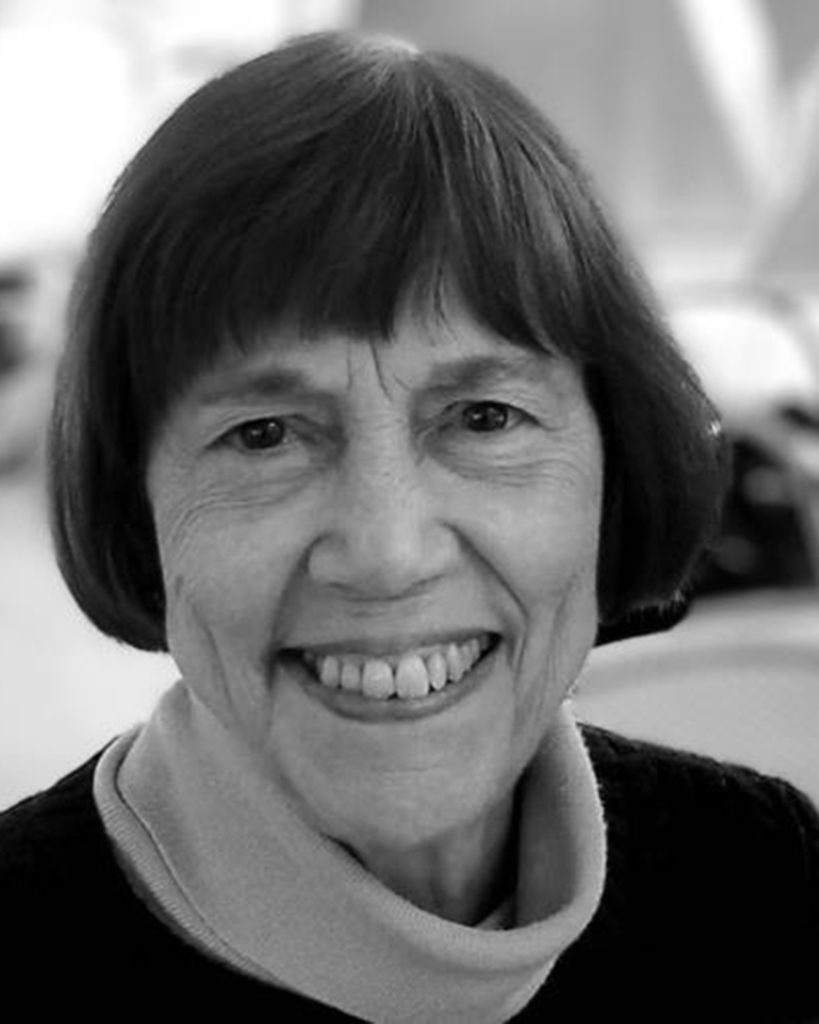 Joan (King) Hagan '49 passed away on January 15, 2020. Joan attended Kalamazoo College and the National College of Education, and earned a Master of Education from Western Michigan University. Her teaching career, mainly in kindergarten, spanned over 40 years, during which she educated and inspired hundreds of children in Michigan and West Hartford, Connecticut. Joan married William E. Hagan, a fellow teacher, in 1961. William passed away in 1987. Joan contributed immeasurably to organizations she loved. A member of First Church of Christ, Scientist, Hartford, since 1954, she served in many capacities. After her retirement from teaching, she became a deeply knowledgeable and effective docent for the Wadsworth Atheneum Museum of Art, where she gave tours for over 28 years and served as president of the Docent Council from 2000 to 2002. Joan was an active member of Friday Club, an organization of women with a thirst for knowledge that was originally founded in 1884. Joan travelled widely, including trips to Peru, Mexico, Poland, Spain, Greece, Switzerland, Russia, Italy and most recently Ireland in 2019. Joan's life continues to uplift and inspire her many friends and family.
Glen F. Hulbert '50 passed away on September 21, 2019. Glen served in the Air Corps in 1944 and 1945 as a flight engineer on heavy B-24 bombers. He remained in the Marine Corps Reserves for several years. After the war he entered the University of Notre Dame and later moved on to K, where he became sports editor of The Index. In 1954 he earned a Master of Divinity at Garrett-Evangelical Theological Seminary; later he attended Christian Theological Seminary and received a Master of Sacred Theology. He married Jeanette Bond Nichols in 1956. They were married for 53 years until she passed away in 2009. Glen pastored congregations around Indiana for 40 years. Over the course of his ministry, he was an outspoken and strong supporter of racial justice, especially during the 1960s Civil Rights movement. He had concerns about our environment and was active in the Sierra Club. During his ministry he served on many boards and was a long-time member of the American Association of Pastoral Counselors. He was a member of the Tippecanoe Masonic Lodge #492 and the Valley of Fort Wayne Scottish Rite. Surviving are his son and daughter, four grandchildren and three great-grandchildren.
Mardell Grace (Jacobs) Arent '51, 90, passed away on September 11, 2019. Mardell graduated from Kalamazoo College in 1951, and while attending college met the love of her life, Noble Arent '51. Mardell and Noble were married on June 16, 1951, at Stetson Chapel and were married 32 years. Mardell received her master's in education in 1965 from Western Michigan University. She taught swimming lessons for 32 years, and after raising their children, she began subbing in the Decatur (Michigan) schools. When Noble became the high school principal in Ludington in 1965, they moved and she began teaching at Lakeview School, retiring in 1986. Mardell loved teaching first- and second-graders and even after 33 years of retirement, she would still LOVE to tell stories of "her kids" in the classroom. Mardell moved to Grand Rapids in 1986. She loved to knit and make MANY hats, afghans and baby blankets. She was a member of the Community Church in Ludington and a member of Second Congregational Church in Grand Rapids, serving many years on the educational committee. Mardell was preceded in death by her husband Noble and daughter Barbara. She is survived by four children, nine grandchildren and 11 great-grandchildren.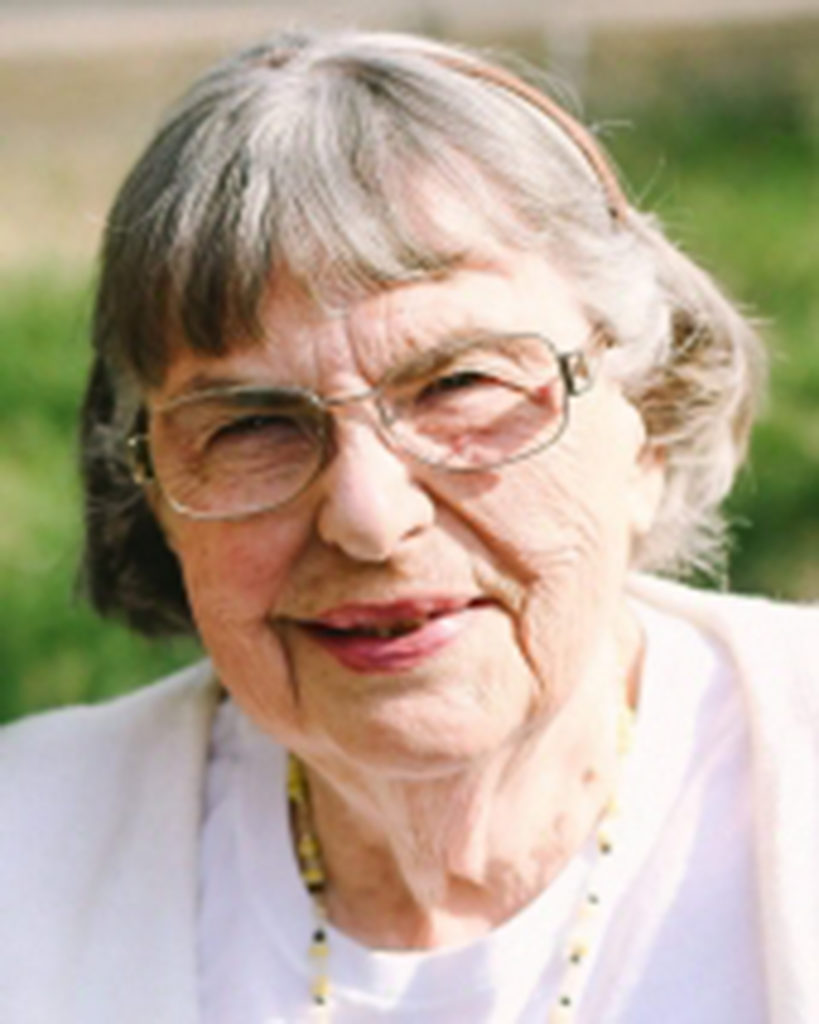 Nancy Marie (Vercoe) Cross '51 of New Hope, Minnesota, passed away on March 16, 2020, with her loving husband of 70 years, Robert Cross '50, at her side. Nancy met Robert at K and they were married on August 30, 1949, at First Presbyterian Church in Flint. They moved to Boston, Massachusetts, where Bob was ordained a Protestant minister and they welcomed their first two children. The couple moved to Antrim, New Hampshire, where they had their next three children–losing son, Lincoln, at 3 days of age. Bob was called back to Flint and the First Presbyterian Church, as associate pastor. They added seven children, including four by adoption. Next was a move to Minneapolis in 1969 where the Holy Spirit led the family into the Roman Catholic Church. In addition to raising their 11 children, Nancy wrote numerous books and published magazine articles evangelizing on her Catholic faith. Most of her writing can be found on the website CatholicDiagramTeacher.com. In addition to Robert, Nancy is survived by her 11 children, 34 grandchildren, and 58 great-grandchildren.
Gwendolyn (Shwarz) Schlesinger-Ferguson '51 passed away May 22, 2019. She was the beloved wife of the late Robert Ferguson, the devoted mother of four children and the loving grandmother of 10.
Joseph V. Van Cura Jr. '51, U.S. Army Corporal and Korean War veteran, passed away on October 22, 2019. Joseph was co-owner of Gabriel Sales, Inc. in Cicero, Illinois, where he worked with his father. Joseph was a longtime president of the Cicero Lions Club and a member of the American Legion. Joseph was honored for his military service by partaking in a Land of Lincoln Honor Flight to Washington, D.C., in 2017. Joseph loved to travel worldwide with his wife of 67 years, Barbara, as well as visiting the local Brookfield Zoo and Chicago museums. He was the loving father of two children and the devoted grandfather of six grandchildren.
Dr. Milton O. Meux '53 of Berkeley, California, passed away on April 23, 2020.
Jerome H. Ludwig '55 of Bowling Green, Ohio, and formerly of St. Joseph, Michigan, passed away January 19, 2019. Jerome was a chemist, obtaining his Ph.D. in Organic Chemistry from the University of Cincinnati. He dedicated his life to chemical research and development, working at a variety of companies and serving in a variety of roles throughout his lifetime. Along with his wife of 61 years, Genevieve, he is survived by his daughter and five grandchildren. He was preceded in death by his son, Mark.
Philip "Doc" Ernest Kellar, M.D. '55 of Valparaiso, Indiana, passed away on December 26, 2019. A distinguished and well-respected physician for over 50 years, Phil loved using his medical talents and capabilities to help bring healing to those in need. Growing up in Gary, Indiana, he graduated from Kalamazoo College ("the best years of my life") and later Indiana University School of Medicine. In 1960, Phil started a medical journey that would see many successes, from his own family medicine practice to emergency and family medicine at St. Mary's Medical Center in Hobart and Methodist Hospitals. He held the titles of chairman of family practice and emergency medicine at St. Mary's and Methodist hospitals, as well as vice president of professional affairs at St. Mary's. Upon retiring in 2000, Phil continued working as a locum tenens physician for the next 16 years. Phil is preceded in death by Julia Kellar '54, mother of his five children, and his son, Jason. He is survived by his wife of 35 years, Dorothy, four sons, including Daniel Kellar '81 and Douglas Kellar '90, six daughters and many grandchildren and great-grandchildren.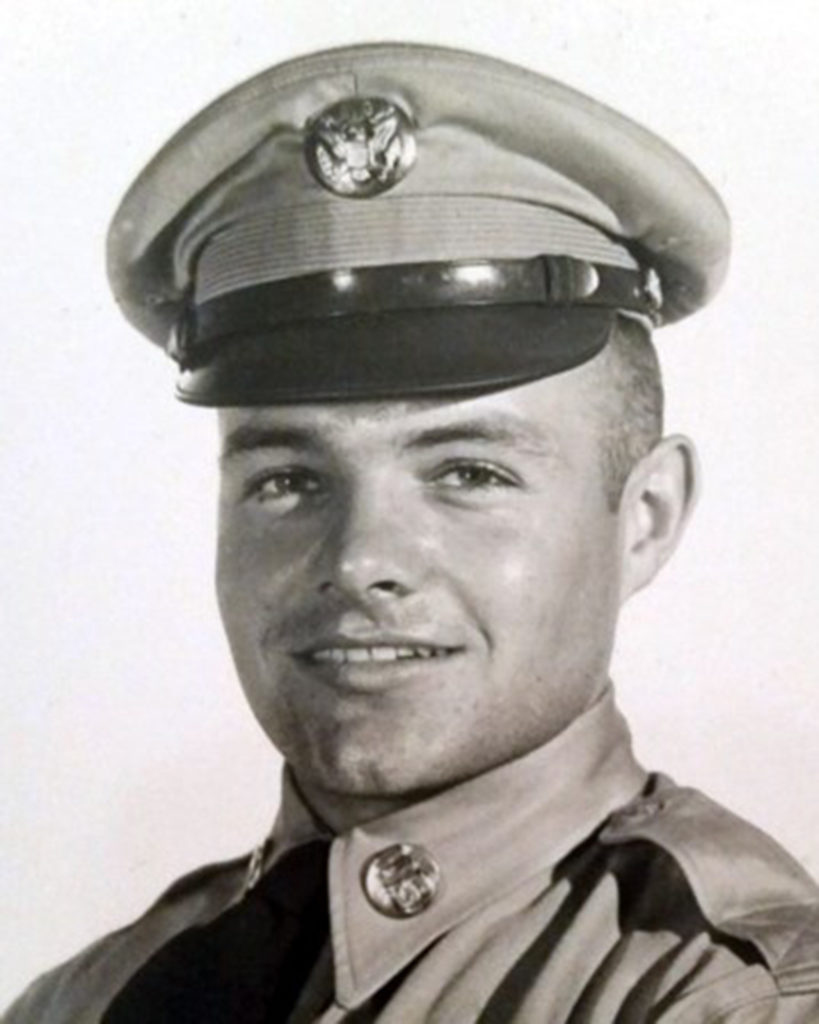 Paul D. Van Stone '56 passed away July 8, 2019. Paul was an avid trumpet player and played "Taps" at funerals as a preteen and teenager for over 50 returning World War II veterans. Paul graduated from Kalamazoo College with a degree in political science and economics, where he also lettered in wrestling, football and baseball. Following graduation, he served in the United States Army until 1958. In June of 1958 he married Julia Mae Arnold. They recently celebrated 61 years of marriage. Paul had been a member of the Collier County Republican Executive Committee over the course of many years and had previously served on the Collier County school board. He was preceded in death by his daughter, Valerie. He is survived by his wife, three children, eight grandchildren and two great-grandchildren.
Herman William DeHoog '58 passed away on April 19, 2020, in St. Petersburg, Florida. He is survived by his wife, Genevieve.
Jerry Frederick Hartman '59 of Allegan, Michigan passed away May 12, 2020. Jerry graduated from K with a degree in economics and history. Jerry used his knowledge to become an innovative entrepreneur and had a true passion for business. He thoroughly enjoyed others and loved socializing with friends and family at the Hartman Conference Center. Throughout his life he generously supported the community and the many charities closest to his heart. Along with his wife, Sanda, Jerry is survived by his son, daughter and six grandchildren.
Gerald LeRoy Pattok '60 of Hastings, Michigan, passed away on January 31, 2020. Gerald attended K on a football scholarship, then Aquinas College, and graduated from Western Michigan University in 1961, receiving his master's from Antioch in 1973. Jerry proudly served his country in the Marine Corps Reserve from 1954 to 1957. On June 25, 1960, Jerry married Sandra Keeney, his wife of almost 60 years. Jerry was a science teacher at Hastings High School, retiring in 1992. He served as president of the Hastings Education Association for three years and was a member of the Lifelong Learning Institute. He attended St. Rose of Lima Catholic Church, and more recently, Emmanuel Episcopal Church of Hastings. In 2004, Jerry hiked every trail in Barry County and wrote a brochure with a map of the trails that was passed out by the Chamber of Commerce. He belonged to the Chief Noonday Chapter of the North Country Trail and served three years as treasurer of the Barry County Conservation Club. He served for over 15 years on the Barry County Community Mental Health Authority. He was preceded in death by his son, Tycho. He is survived by Sandra, three children, 10 grandchildren and two great-grandchildren.
Ralph William Barbier Jr. '61 passed away on November 17, 2019, in Grosse Pointe Shores, Michigan. Ralph attended Kalamazoo College and the Detroit College of Law, followed by a legal career that spanned more than 50 years. He was an avid Detroit sports fan—especially the Red Wings. He was the beloved husband to Marina ("Nina") for 56 years, loving father of four children and cherished grandfather ("Papa") to eleven grandchildren.
Robert "Bob" Arthur Schultz '62 passed away on January 16, 2020, in Chocowinity, North Carolina. Bob met his future wife, Gena Eldredge '63, at K; he proposed to her over the phone while she was studying abroad in France. After graduation, Bob joined the Navy, where he served as a supply corps officer on the submarine USS Calhoun and the support ships USS Proteus and USS Shenandoah. He received his M.B.A. from Harvard Business School in 1972 and worked at the Pentagon and in Crystal City, Maryland, in various financial and program office management roles for the Navy. Bob retired from the Navy in 1986 as a captain and accepted a job as treasurer at Illinois Power. He filled many roles while there, including CEO of a start-up company that took them to Salt Lake City and Chicago. Bob retired from Illinois Power in 1999. He served as interim dean of the business school at the University of Illinois until 2001, when Bob and Gena moved to Chocowinity. He volunteered much of his time and wisdom to the Turnage Theatre, SCORE, the United Way and the Cypress Landing community and golf course. Bob is survived by his wife, Gena, two children, four grandchildren and three step-grandchildren.
Edward Van Peenen II '62 died on September 27, 2019 at the age of 79. Edward grew up in Kalamazoo, the son of Edward Van Peenen '33 and Jean Schipper Van Peenen. He received his bachelor's degree in physics from K and his master's degree from the University of Wisconsin. He taught physics at Reinhardt University in Waleska, Georgia, and then at Valdosta State University for 20 years. One summer he also taught physics to the crew aboard a U.S. Navy fast frigate on a Middle East tour, an experience he thoroughly enjoyed. Although Edward was originally a Michigander, he adopted Valdosta, Georgia, as his home for many years. Anyone who spent any amount of time in Valdosta over the past 50 years probably knew Edward, or at least remembers seeing him riding his bike through town, teaching in a classroom at VSU, working as a volunteer at the library or community soup kitchen, ushering at the First United Methodist Church or attending the symphony and community theater. In his retirement years, he loved solving mentally challenging puzzles, listening to classical music and radio talk shows, acting in local plays and taking Learning in Retirement classes. He strongly believed in personal responsibility. He chose to live simply and frugally, but he was also surprisingly generous when it came to others. He was especially pleased when ex-students would recognize him and stop to say hello, and he was thrilled when one of them would say that he inspired them in some way. Edward is survived by his step-mother, Virginia Van Peenen '33, his sister and several cousins.
Adrienne Alexander '63 passed away peacefully of Alzheimer's disease on May 3, 2020. After K, she received her master's from the University of Illinois. Adrienne was a woman of many talents and had several careers in her lifetime, including college English teacher, music group manager, tax accountant and her last and favorite, realtor. Adrienne fought the good fight against this cruel disease and met each day with spirit, determination and a sense of humor. When she moved to Edina, Minnesota, she started a woman's tennis group and played competitively three times a week until two years ago. She sang in Giving Voice, a chorus for people with dementia and their care partners, and she attended Augustana Open Circle of Hopkins and sang in their choir. Adrienne is survived by her life partner, Judy Ream, two sons and four grandchildren, as well as Judy's two children and three grandchildren.
Duane R. Anderson '63 of Marion, Michigan, passed away on April 25, 2020, at the Harbor Hospice House in Muskegon. He was surrounded by his family at his passing and is survived by many relatives and friends. He was a retired public school teacher.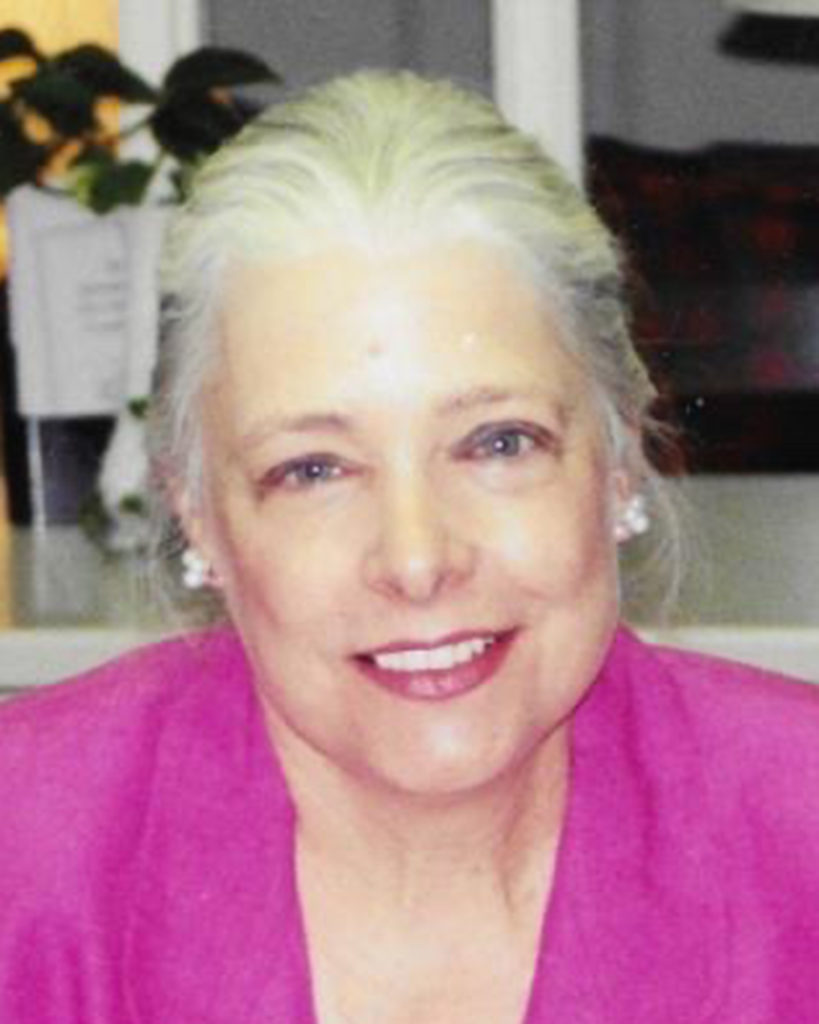 Marguerite Ardis (Dewey) Brown '66 passed away on November 3, 2019. After K, she had an active career working in the fields of university financial development, advertising, retail sales and finally as church secretary/pastor's assistant at three different United Methodist Churches, before retiring in 2012. While working and raising two children, Margy gave endless hours of volunteer labor to her church, Children's Theatre of Annapolis, Annapolis Summer Garden Theatre and the homeowners association of the development where she lived. Marguerite is survived by her loving husband of 11 years, Rev. Kenneth E. Brown, whom she met while they were working together at Severna Park United Methodist Church. She is also survived by her two children, three stepsons and two step-grandchildren.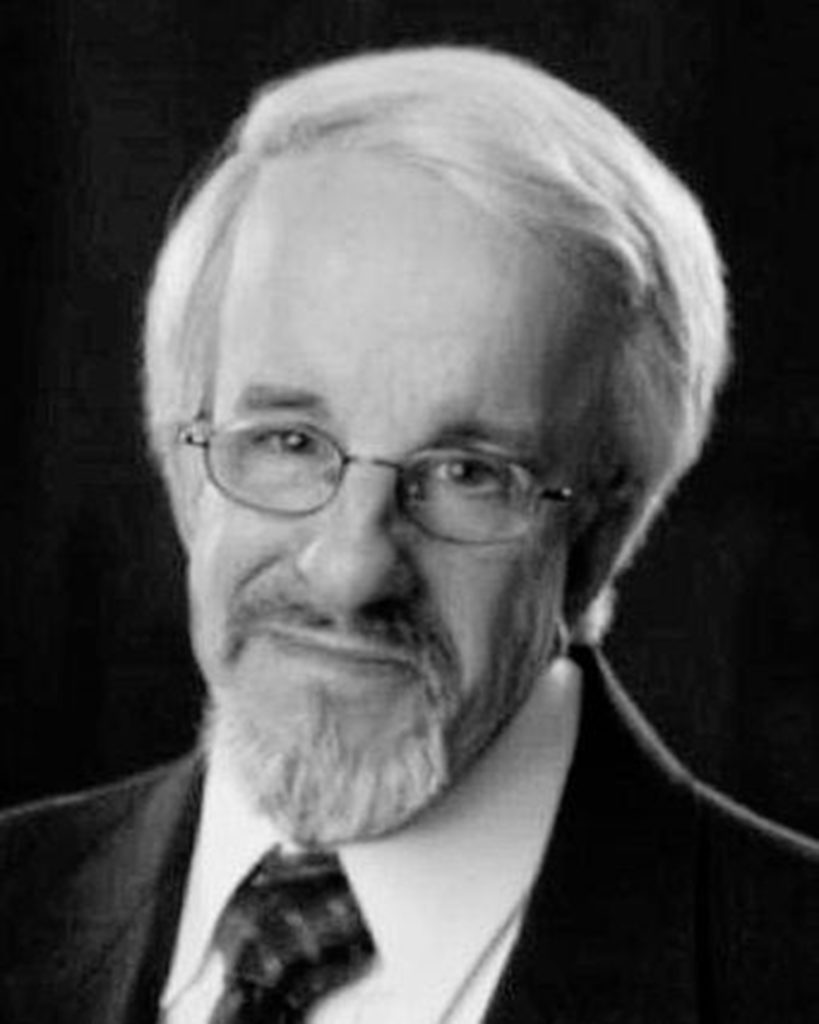 Thomas H. Zerbe '66, of Dunbar, West Virginia, passed away on May 19, 2020, from complications of the COVID-19 virus. Tom studied history at K and received his master's in history from Marshall University. He was active in the civil rights movement beginning in the 1960s, and he participated locally and nationally in movements to end discrimination. He was a field investigator and later the compliance director for the West Virginia Human Rights Commission. During the 2009 West Virginia Civil Rights Day celebration, he was honored by the governor for his work in civil rights. Tom went on to law school at West Virginia University. As a lawyer, Tom's career was centered on public service. He was employed by Charleston Legal Aid, and later moved to Greenbrier County, where he worked with the West Virginia Legal Services Plan. He helped found the Family Refuge Shelter, a domestic violence shelter. He worked for the United Mine Workers of America, District 17, where he helped many retired miners and their widows receive black lung benefits. Later, he was an administrative law judge with the Bureau of Employment Programs. In retirement, he enjoyed traveling with his wife and tutoring and reading to students through the Literacy Volunteers of Kanawha County and Read Aloud WV. He is survived by his wife of 46 years, Janet, a daughter and three granddaughters.
Janice M. (Brenner) Kopen '68 passed away on October 5, 2019. At K Jan majored in French and Spanish. As part of her career service program, she taught English in Guatemala and she did her foreign study in Caen, France. Following graduation, she married Robert Kopen '68. The couple moved to Flint, Michigan, where they both had obtained teaching positions. Jan spent evenings attending library science classes at the University of Michigan-Flint, and in 1970 she became a full-time mother. In 1980, the family relocated to Three Rivers, Michigan; she and Robert opened a law practice in Centreville, where Jan was instrumental in operating and maintaining the practice for the next 39 years. Jan was a compassionate and devoted mother, wife and daughter who loved to travel, read and attend theatre and symphony. After being diagnosed with myasthenia gravis, Jan became active in the local chapter of the Myasthenia Gravis Foundation of America and attended numerous national conferences and was very active in local and online support groups. She is survived by her husband and two daughters, including Laura Kopen '92.
Judith Kay (Gildea) Wellington '68 died September 10, 2019, in Bryn Mawr, Pennsylvania. Judy grew up in Three Rivers, Michigan, and in 1964 she had the honor of representing Three Rivers in the Miss Michigan competition. After high school, Judy attended K, where she was a member of the Alpha Chi Omega sorority. Judy moved to Ann Arbor, Michigan, and later to Merion Station, Pennsylvania, with her husband and two sons, where she resided for 43 years. Late in life she moved to Ardmore, Pennsylvania, where she resided until her death. In Pennsylvania, Judy continued her community work through the efforts of Alpha Chi Omega. She was gregarious, articulate, compassionate and a patient listener. Judy was an outstanding self-taught chef and baker. Nothing brought her more joy than her two grandsons. She attended every school and sporting event and put her former high school cheerleading talents to use cheering on her grandsons. After a car accident nearly took her life and after successfully fighting cancer, Judy was relentless in her spirit for living. Judy was predeceased in death by her son Jeffrey. She is survived by her son and two grandsons.
Karl Biemuller '70 of Philadelphia, Pennsylvania, died April 3, 2020, at his residence.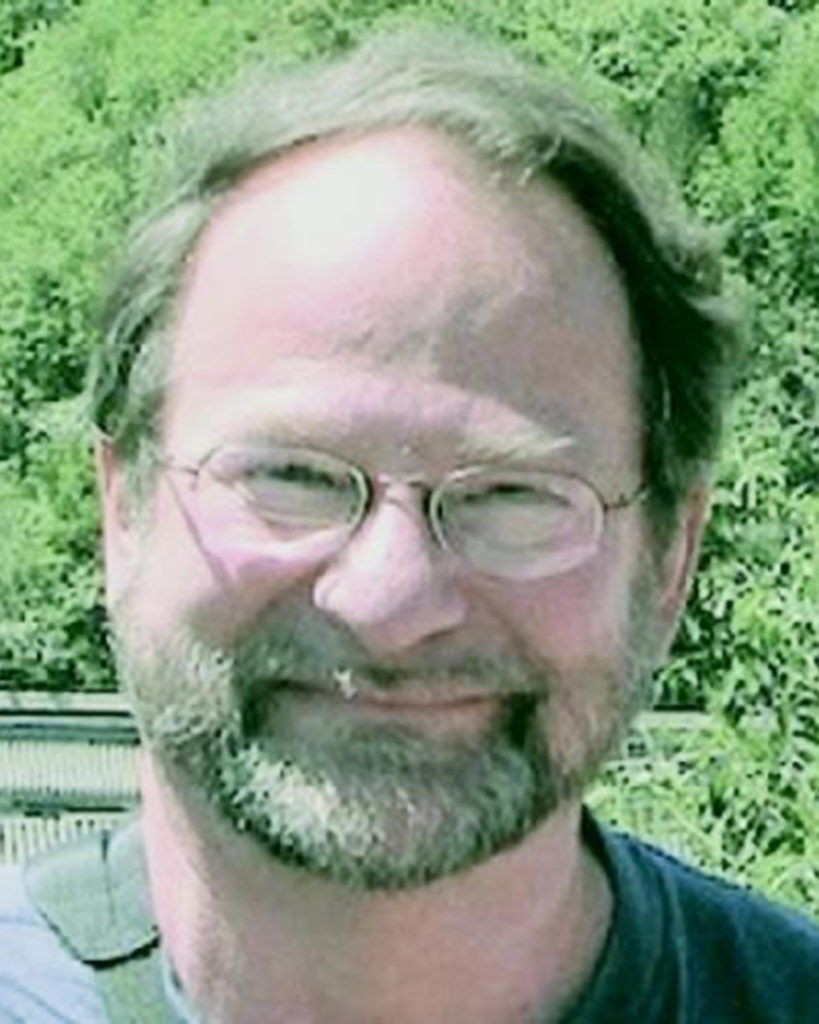 Gary K. Booth '71 passed away on May 18, 2020, after a long battle with cancer. After K, Gary attended Wayne State Medical School. He spent his entire professional life as a much beloved family physician in western Massachusetts. When he retired in 2014, his many patients were bereft at losing such a compassionate, kind and caring doctor. Shortly after his retirement, he moved to the Florida Keys; there he particularly delighted in helping others with whatever project needed doing and in stumbling through until eventually learning the intricacies of square dancing. While medicine was his profession, Gary had many talents and avocations. He often said that if he hadn't become a doctor, he would have liked to have been a carpenter. He was also a fantastic photographer, loved traveling, camping and just spending time outdoors. He played guitar and loved tinkering on any project. Gary is survived by his beloved wife of forty-five years, Katherine Currier, his two children, his two grandchildren and his three brothers, Jim Booth '73, Mark Booth '75 and David Booth '78.
Daniel Brian Haun '80 of Lawrenceville, New Jersey, passed away on December 7, 2019, after a hard-fought battle against bile duct and liver cancer. Daniel graduated from Delton Kellogg High School in 1976 and attended Kalamazoo College and Kellogg Community College before graduating from Michigan State University in 1982 with a bachelor's in psychology. Following several years in the special needs services field, Daniel spent 19 years working at the Lawrenceville School as a library technician. In 1984, Daniel married Jacqueline Hines and while the couple divorced in 1993, they continued to be partners and best friends in caring for their son with special needs. Dan was an active Special Olympics parent, faithfully attending soccer, bowling and track and field events for his son nearly every week for close to two decades. Daniel is survived by his son.
Jennie (Bell) Cabbiness '83 passed away on May 26, 2013, in Charles Town, West Virginia. Jennie was the beloved wife of Jacob Cabbiness and mother of two children.
Tracey S. O'Rourke '83 died peacefully in Valparaiso, Indiana, on December 23, 2019. Tracey was a theatre arts graduate of Kalamazoo College. As an entertainer, her creativity was enjoyed by all who knew her.
Roger Honet '85 of West Bloomfield, Michigan, passed away on January 24, 2020. He was loved and cherished by many people, including his spouse, Lauren Honet, and his four children.
Joseph Schodowski '87 of Huntington Woods, Michigan, passed away on October 9, 2019. After graduating from K, where he played football and majored in economics, Joe earned his M.B.A. at Wayne State University in 1992. While at K, Joe met Karen Hiyama '88, whom he married in 1991. Joe was devoted to his family and particularly enjoyed attending his children's athletic and musical events and noting their academic achievements. Outside of his family, he had a gift for making friends. He paid more than lip service to the idea of improving the world in small, concrete ways and helping those around him, whether it be by rallying the community to install batting cages in honor of a dear friend or finding a home for a lost dog. Joe was the president and co-owner of Shelving Inc., a business that supplies shelving and storage systems to companies and consumers throughout the U.S. Shelving was founded in Detroit in 1961 by Jack Schodowski, Joe's father. Joe was passionate about maintaining and enhancing the success of Shelving, establishing its presence on the internet before shopping online was routine. Joe is survived by his wife and their three children, including Eleanor Schodowski '18.
Thomas J. Gilbert '99 of Montgomery Village, Maryland, passed away on April 16, 2020.
Stephen J. DeHorn M.D. '00 passed away on January 28, 2020. Stephen grew up in Troy, Michigan, where he excelled at academics, sports and music. After K, he went on to medical school at Wayne State University and residency training in emergency medicine at Detroit Receiving Hospital. After a few years at Bassett Hospital in Cooperstown, New York, Stephen moved with his family to the Grand Rapids area. Steve joined the Grand River Emergency Medicine Group, providing emergency care to the St. Mary's/Mercy Health System. He had a passion for teaching and was a clinical assistant professor of Michigan State University Medical School. Steve was a gentle giant with a charmingly dry sense of humor who dearly loved his wife, children, family and dogs. Michigan football, the Detroit Lions and cooking weren't far behind. As a skilled physician and talented instructor, he brought his gifts to his profession with passion and dedication. He is survived by his beloved wife, Kate, and three wonderful children.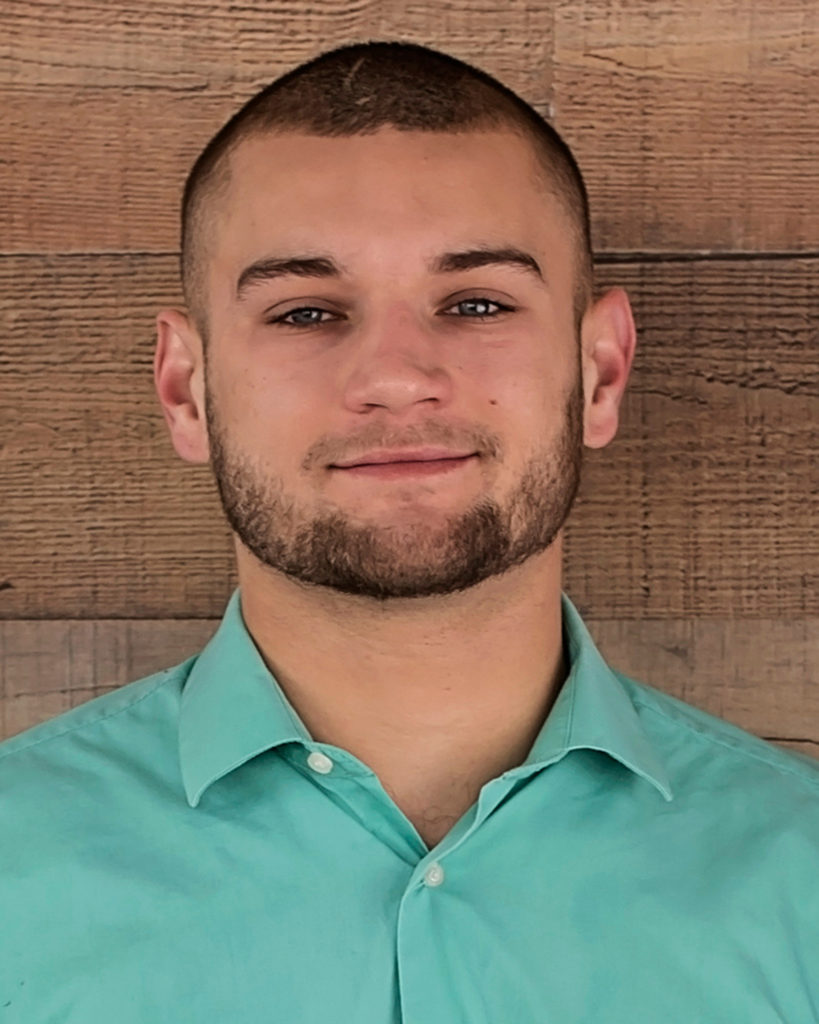 Hartlee Lucas '17 passed away January 16, 2020. Hartlee graduated from Parchment High School and played football at Kalamazoo College. He was a senior regional account representative for Solutions Medical Physicians Toxicology. He enjoyed spending time outdoors hunting, fishing, caring for his land, playing softball with longtime friends and recently took a strong interest in golf. He had a lab mix named Scout, his right-hand hunting companion. He valued time with friends, family and his 'Squad.'
FACULTY AND STAFF
Jackie Metzler of Kalamazoo, Michigan, died on April 23, 2020, at the age of 92. Jackie graduated from Kalamazoo Central High School and completed her postgraduate degree from Western Michigan College. Jackie was an employee of the Kalamazoo College bookstore for over 20 years—a job she loved—before retiring as the assistant manager. After retiring from K, Jackie took a job demo-ing food at D&W grocery store. Both of these jobs satisfied Jackie's need for human connection and service to others. A woman of strong faith, she was an active member of the First Presbyterian Church and the Ladies Library. Sweet, caring and kind, her strength came from her radiant heart and beautiful spirit. Jackie was preceded in death by her first husband, Walter Koehler; second husband, Eugene Metzler; and by her two children. Surviving are two grandsons and two great-grandchildren.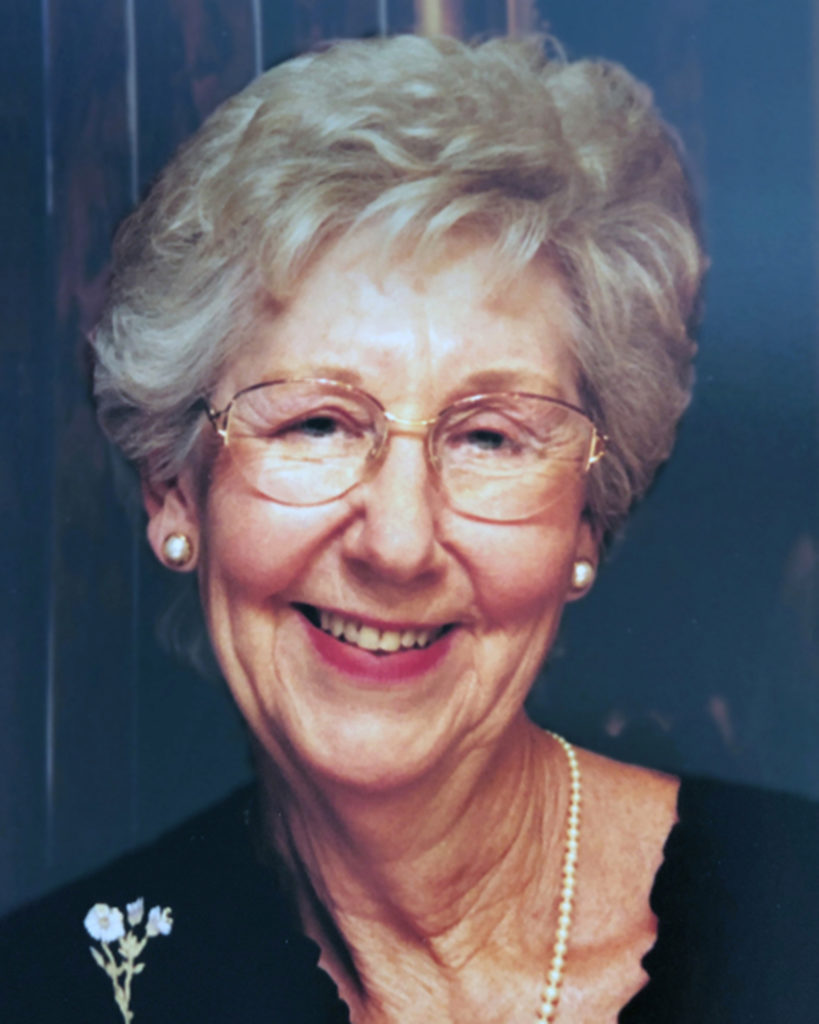 Catherine Griesbach of Kalamazoo, Michigan, passed away on April 22, 2020, at the age of 89. Catherine married Donald Griesbach on January 29, 1955. Their early years of marriage were spent in Nuremberg, Germany, during Don's military deployment. Catherine worked as a secretary in the Palace of Justice following the Nuremberg trials. Later, she enjoyed 25 years at Kalamazoo College as secretary in the student health center. Upon retirement in 1994 to Bradenton, Florida, Catherine volunteered at Blake Hospital as a courier and as a docent conducting school field trips at Bishop Museum of Science and Nature. She enjoyed her memberships in the Mount Vernon garden and bridge clubs between traveling around the world on 17 cruises. She is survived by her beloved husband of 65 years, three children and three granddaughters.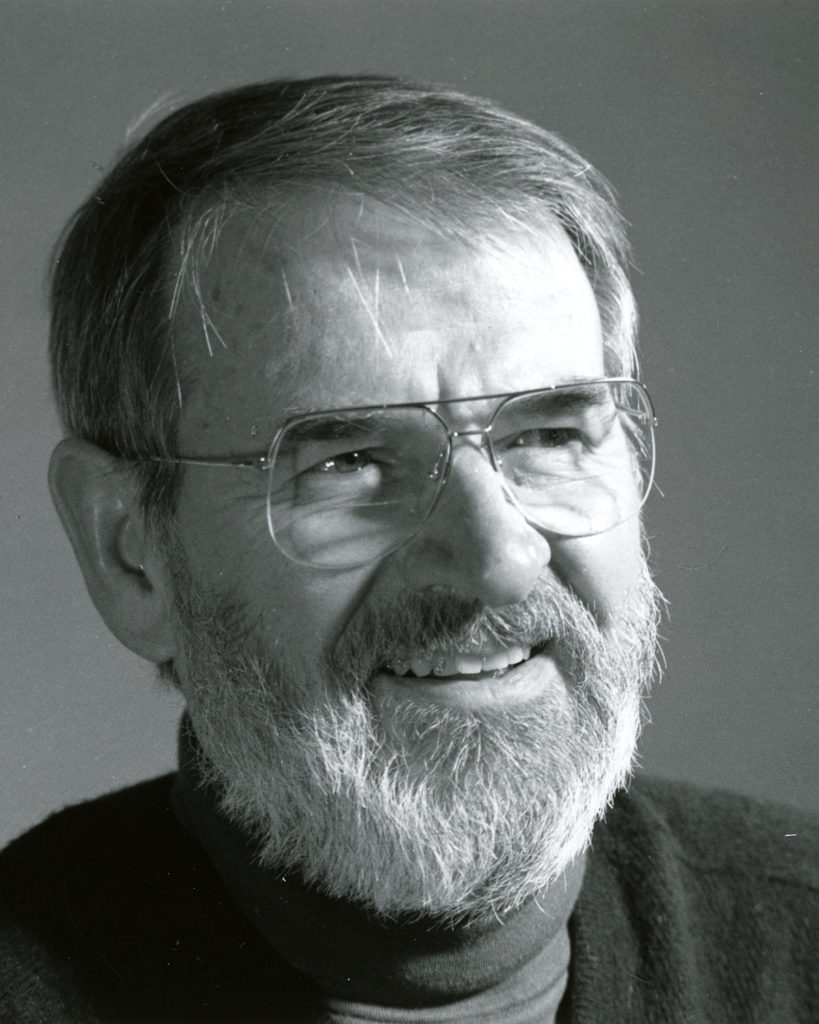 Professor Emeritus Ralph M. Deal, longtime professor of physical chemistry, passed away on April 4, 2020.
Ralph came to Kalamazoo College in 1962 after earning his bachelor's degree at Oberlin College and his Ph.D. in physical chemistry at the Johns Hopkins University. He spent several years in postdoctoral work, initially at the Monadnock Research Institute in Antrim, New Hampshire, then at the University College of North Staffordshire in England, and finally at the University of Illinois in Urbana.
Ralph was a beloved member of the chemistry department for 33 years and made a difference in the lives of countless Kalamazoo College students. In 1990, he was named a recipient of one of K's highest faculty honors, the Florence J. Lucasse Fellowship for Excellence in Scholarship. At that time, then-Provost Richard Cook said, "Ralph is blessed with an insatiable curiosity. It is this very curiosity which keeps Ralph active in his field, not only with his scholarship outside the classroom, but also when working with his students." In 2016, an anonymous donor endowed a scholarship in his name, the Professor Ralph M. Deal Endowed Scholarship for Physical Chemistry Students, which was awarded for the first time in 2019.
In his obituary, Ralph's family described him as a "chemist, pianist, tinkerer, photographer… lover of Linux, near-infrared photography, comedy, and—despite several people's best efforts to dissuade him—rocker shoes. He was friendly with everyone and had an infectious laugh. When Ralph passed away, he was very much in the middle of living. His unique character will endure in the memory of friends and family."
Ralph is survived by his wife, Nora, three daughters, six grandchildren and one great-grandchild.