1966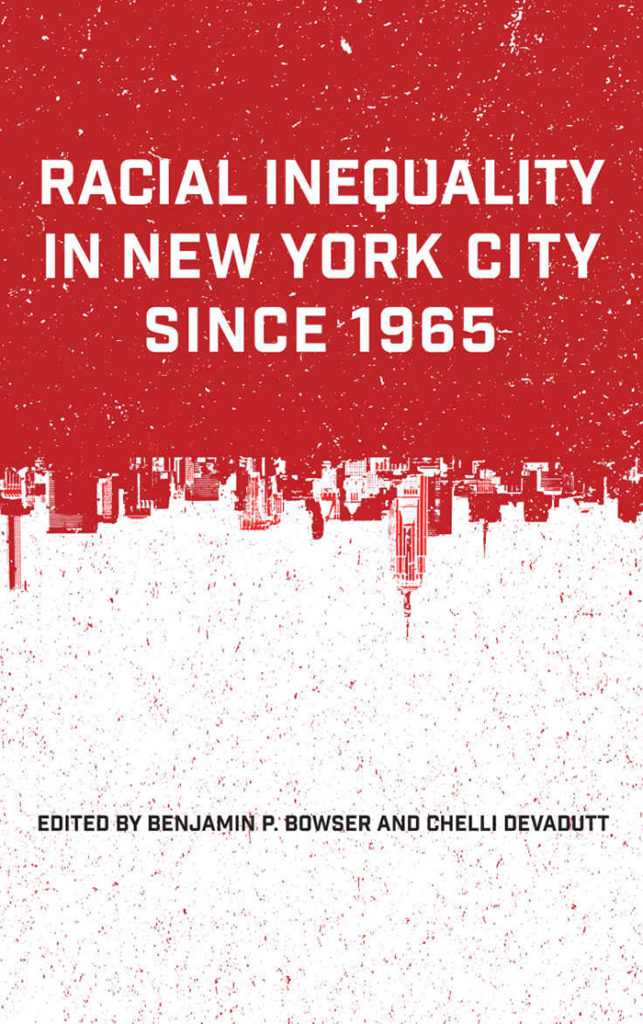 A collection of original essays by some of New York's most well-known and emerging urban experts, Racial Inequality in New York City since 1965 (SUNY Press) explores what city government has done and failed to do to address racial inequality, providing a comprehensive overview of racial inequality in the city's economy, housing and education sectors over the last half-century. The contributors also analyze how practices and policies in policing, public housing, public health and community services have maintained racial inequality and discuss how political participation can increase social capital among city residents in order to reduce racial inequality. Co-edited by Premanjali (Chelli) Davadutt and Benjamin P. Bowser, the book concludes by offering practical recommendations and actions that can be implemented to address racial inequality in the city. Chelli is co-organizer of the Walter Stafford Project on Inequality in New York City at New York University.
1969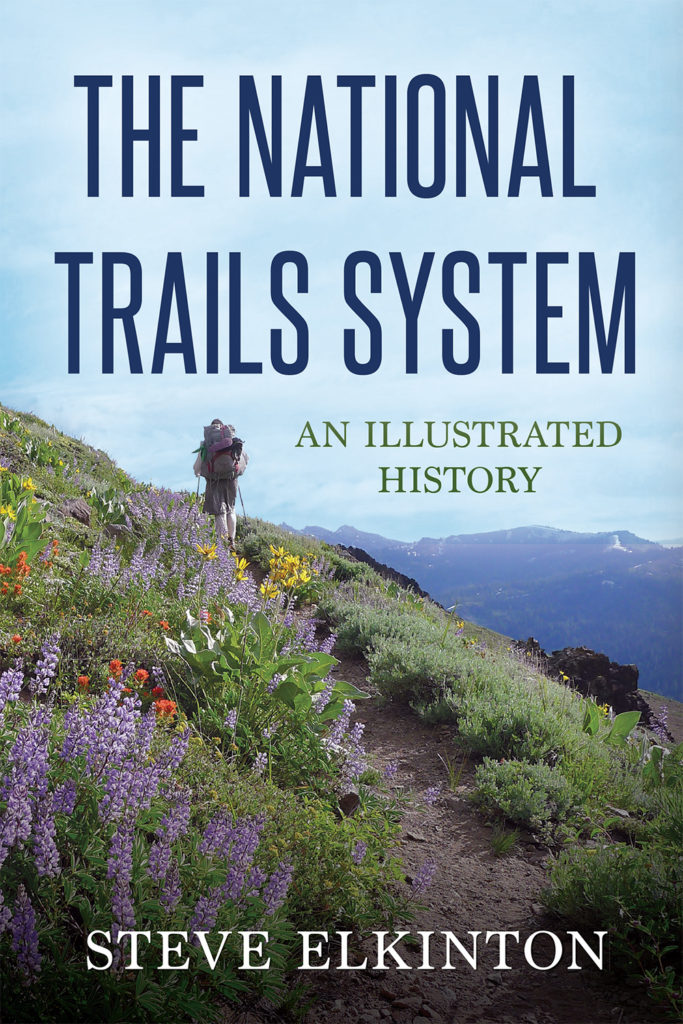 Steve Elkinton recently published The National Trails System–An Illustrated History (Vertel Press). During Steve's 36-year career with the National Park Service, he worked on the National Trails System for 25 years and watched it double in size. In his retirement, he compiled this history to illustrate how citizen action, interagency collaboration and smart political timing built our 54,000-mile system of national scenic and historic trails. His book can be ordered through Amazon, Barnes & Noble and Books-a-Million.
1970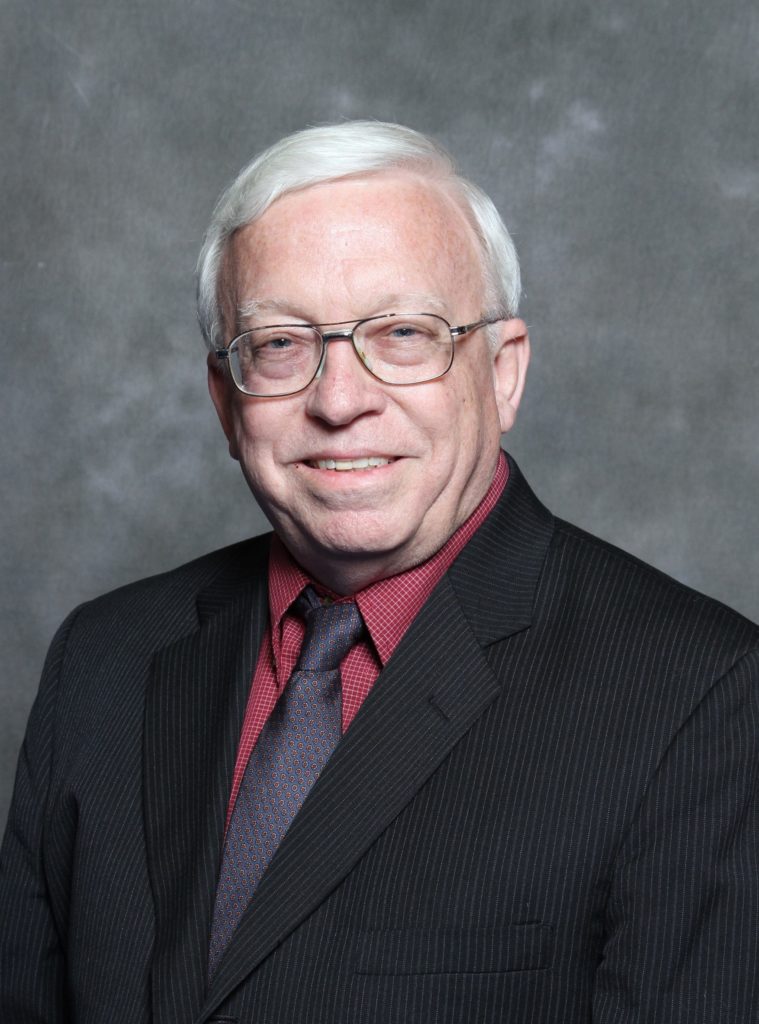 Henry Bittaker has achieved the planning profession's highest honor by being named to the prestigious American Institute of Certified Planners (AICP) College of Fellows (FAICP) for his environmental planning and extensive planning volunteer work. Henry spent his 28-year public service planning career at the state and regional levels overseeing Florida's largest development projects and addressing environmental, water resource, emergency management and Everglades Restoration planning issues that required extensive interagency, public and private sector coordination. In 1992 he was awarded the Florida Governor and Cabinet's Distinguished Service Award for his Hurricane Andrew efforts, and in 2011 he and his wife, Susan, were awarded the American Planning Association's Chapter Presidents Council National Leadership Award. Through much of that time, he also maintained an extensive volunteer commitment to the planning profession, particularly in professional development. He has continued that commitment since retiring in 2011.
1

977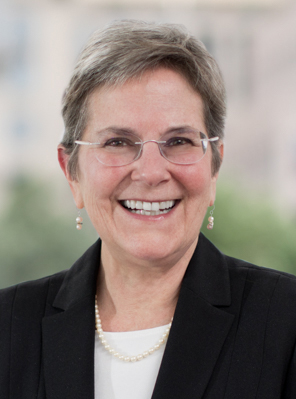 Environmental law firm Beveridge & Diamond (B&D) elected Kathy Szmuszkovicz as managing principal. In addition to her role as managing principal, Kathy will continue to chair B&D's pesticides and biotechnology practices, working with clients in the agriculture sector, pesticides and seeds businesses, as well as in the food, chemicals and consumer products industries. She has litigated in federal courts across the country, including the U.S. Supreme Court, and has represented clients in every Environmental Protection Agency region. Kathy received her J.D. from the University of Michigan. Before her legal career, she served in federal and Michigan state government.
1979
Cynthia Berman has been recognized for her legal excellence and client service by the 2020 legal ranking guide, Chambers USA. A principal at the law firm Kramon & Graham in Baltimore, Cynthia is consistently recognized in leading legal guides for her work in real estate transactions.
1980
Danny Agustin Flores presented an updated version of his Senior Individualized Project (SIP) to the Community Global Health Now program and its staff. The subject matter involved developing Vitamin D as a method for treating the chronic inflammation involved with Type 2 diabetes, atherosclerosis, cancer and multiple sclerosis through "plant pharming," a technique that involves hydroponics and Danny's proprietary work. "Plant pharming" will involve mutating microbial cultures and introducing their DNA for "adapted" enzymes to the plant hosts to process transformation along 30 or so steps to the desired drug agent of Vitamin D, recovered "downstream" for purification. This research is ideal for medical research scholars who desire to achieve innovation in the biotech or pharma industry.
Bruce Maylath, North Dakota State University professor of English and upper-division writing coordinator, has received the Jay R. Gould Award for Excellence in Teaching Technical Communication from the Society for Technical Communication. Bruce is the co-founder of the Trans-Atlantic & Pacific Project, known as TAPP, which connects students in writing and translation courses across five continents. He joined the NDSU faculty in 2007. After graduating from K, he earned his master's degree from Michigan State University and doctorate at the University of Minnesota.
1984
In May, Jill Rich was awarded the Award for Excellence in Professional Training (Academic) by the Canadian Council of Professional Psychology Programs (CCPPP). After K, Jill went on to earn her doctorate in psychology at the University of Victoria, Canada, and she is an associate professor of psychology at York University in Toronto, where her primary research focus is on different aspects of memory processing and cognition in healthy young individuals, normal aging, and mild cognitive impairment. Her clinical work involves neuropsychological assessment, particularly for differential diagnosis of dementia in geriatric populations. For several years, she has also served as the director of clinical training for York University's Graduate Clinical Psychology program.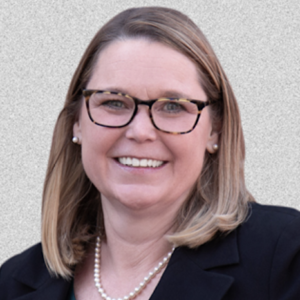 Lynn (Mawhinney) Daly has joined HJ Sims, a privately held investment bank and wealth management firm, as executive vice president in its new Chicago location. Lynn has more than 30 years of experience working with nonprofit organizations in financing. She was acting head of senior living investment banking at BB&T Capital Markets, and she previously spearheaded the Catholic Initiative within senior living investment banking for Ziegler and was head of Allied Irish Bank's Midwest region. After graduating from K, Lynn earned an M.B.A. from Northwestern University's Kellogg Graduate School of Management.
Katy Loebrich says, "I won my first Emmy in my television career last year [2019] and followed it with a second this year [2020]! I am in my 30th year as a broadcast media professional—20 of those years here in North Carolina at UNC-TV [PBS]. I am one of three producers on the Arts Team and we won, both years, for our arts show, Muse, which profiles all kinds of arts and artists across the state. I graduated from K with a B.A. in English (concentration: literature) with a double-minor in theatre and music. This is what a liberal arts degree looks like in the real world—it took a while to get to this point, but I am living the dream, working with a wonderful team, and putting my passion for the arts to work in the world."
1995
Nixon Peabody announced Jonathan M. Lively has joined the firm's Chicago office as a partner in the Intellectual Property and Complex Commercial Disputes practices. Jon focuses his practice on defending product manufacturers and property owners who face litigation in areas including toxic tort/asbestos/talc, environmental, products liability, professional liability, transportation and other civil matters. Jon attended Washington College of Law at American University. Outside of his practice work, Jon serves on the Board of Directors for Chicago Professionals for Parkinson's Research. Jon played soccer during his undergrad years at K and has played professionally in England.
1996
The Education Trust-Midwest has hired Jennifer Mrozowski as director of communications. Previously, Jennifer worked at Blue Cross Blue Shield of Michigan, where she served as executive communications lead for the CEO. She has also worked in communications and enrollment at Detroit Public Schools, leading media and enrollment campaigns, parent and stakeholder communications and crisis communications. As a journalist for more than a decade, Jennifer covered education, including the Detroit and Cincinnati public school districts, at The Detroit News and The Cincinnati Enquirer. Her awards include recognition for a series on racial disparities in school discipline.
Arlington County, Virginia, has selected Anne (Dibble) Venezia to be the county's new housing director. Anne will direct the Housing Division's portfolio of financial and development programs and services. She joined Arlington County in 2008. After graduating from K, Anne earned both a Master of Urban Planning and a Master of Public Policy from the University of Michigan. She lives in Arlington with her husband and two children.
2001
Emily Kolmodin Romeo writes, "I am very happy to announce the publication of my first book, The Virtuous and Violent Women of Seventeenth-Century Massachusetts [University of Massachusetts Press, 2020], released on August 28, 2020." Virtuous and Violent Women utilizes seventeenth- and eighteenth-century sources to demonstrate that Puritan women, both "virtuous" and otherwise, learned to negotiate the shifting boundaries between acceptable and unacceptable violence in their daily lives and communities. Emily earned her Ph.D. in early American history from the University of Chicago and is now a visiting assistant professor of history at DePaul University in Chicago.
2002
Amanda Stitt, Change Media Group chief results officer, has been honored by the American Association of Political Consultants (AAPC) as one of the 40 best and brightest young political professionals in the country. Only 20 Democrats and 20 Republicans in the U.S. were named to AAPC's list. Candidates were evaluated on their role as a strategic consultant in the industry, along with leadership and professional accomplishments in political consulting. In her role at Change Media Group, Amanda has worked with candidates and causes across the country to harness the power of data, digital and design to win. In 2002, she directed Michigan's first Democratic Youth Coordinated Campaign, a widely recognized effort aimed at mobilizing 18–35-year-old voters throughout the state, and a campaign that provided the strongest early research on the impact of voter contact on turnout. She was instrumental in forming Governor Granholm's digital campaign for her re-election in 2006 and has been on the cutting edge of testing and evaluation in campaigns.
2003
Dickinson Wright PLLC announced that Scott A. Petz has been appointed to serve as an advisor on the Electronic Discovery Reference Model's (EDRM) 2020 Global Advisory Council. With presence in 113 countries, EDRM creates global practical resources and standards to improve e-discovery, privacy, security and information governance throughout the world. Scott is an attorney in the firm's Troy, Michigan, office where he focuses his practice in the areas of commercial and business litigation, class and collective actions, labor litigation, consumer protection, and condemnation and land use. After graduating from K, Scott received his J.D. from the John Marshall Law School.
2006
Dr. Lisa Dallacqua is the new senior executive director of teaching and learning for the East Aurora School District 131 in Illinois. Lisa joined District 131 in 2019 from School District 161, where she served as principal of a large early childhood-5th grade elementary building. Previously she was with District 206, serving as district coordinator for the history and foreign language departments. Her tenure with Chicago Public Schools spanned 10 years, serving as teacher, assistant principal and principal. After graduating from K, Lisa earned her master's in education from National Louis University, a second master's from American College of Education, and a doctorate from the University of Illinois, Chicago.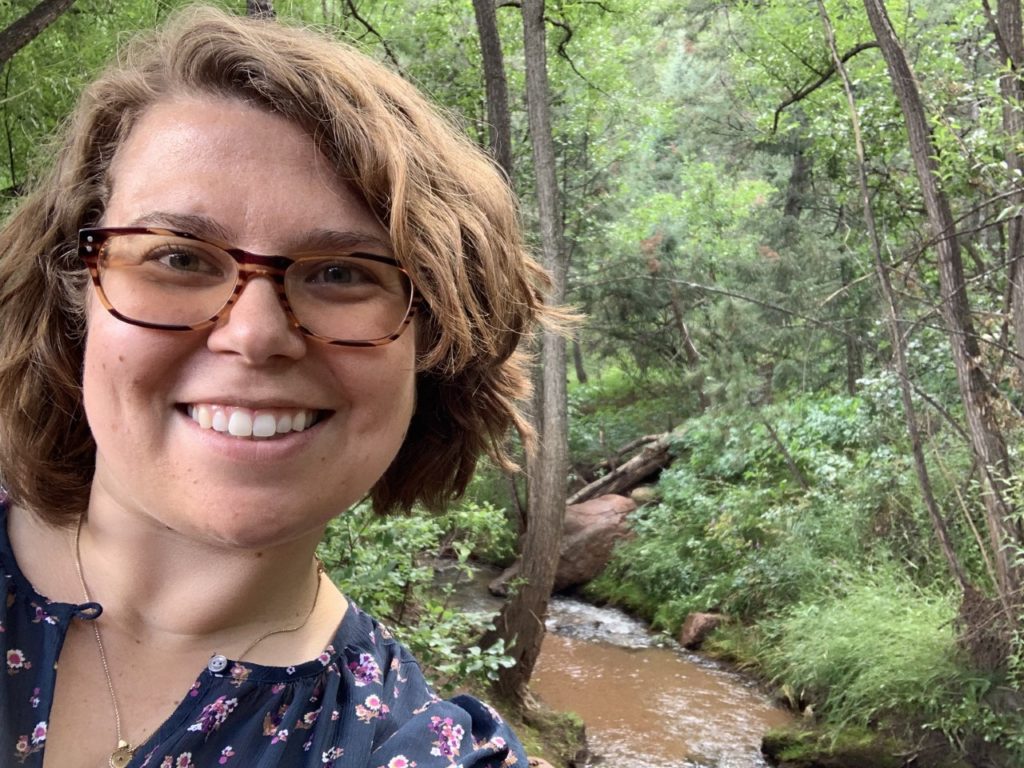 Chesapeake and Ohio Canal National Historical Park welcomed Christiana Hanson as the new chief of interpretation, education and volunteer operations along the 184.5-mile national park. Hanson will oversee a team of park staff that manages public programs and visitor service operations spanning from Georgetown to Cumberland. Prior to joining the National Park Service, Hanson worked at the National Archives and Records Administration as an education specialist focusing on in-exhibit educational experiences facilitated through a volunteer docent program. Christiana holds a master's degree in museum studies from George Washington University.
2008
Sakhi Vyas and her husband, John Curran, welcomed their daughter, Jaya Vyas Curran, on February 2, 2020.
2015
The Kimble Center for Legal Drafting at WMU-Cooley Law School has announced Bridget Saxton has been named its second graduate fellow. Bridget graduated with honors in May and served as the managing editor of the WMU-Cooley Law Review. She received the Beachnau Award for making the most significant contributions to the Law Review through leadership and dedication. Bridget earned a Master's in Public Administration from Western Michigan University.
2016
Mallika Mitra has joined Money magazine as a reporter. Previously, she was a news intern at Bloomberg and an internee at CNBC covering retail, media and personal finance. She has also worked as an associate at Bateman Group and as a senior account coordinator at Bhava Communications. At K, she was editor-in-chief at The Index. Mallika holds a bachelor's degree in English from K and a master's degree in business journalism from Craig Newmark Graduate School of Journalism at CUNY.
2017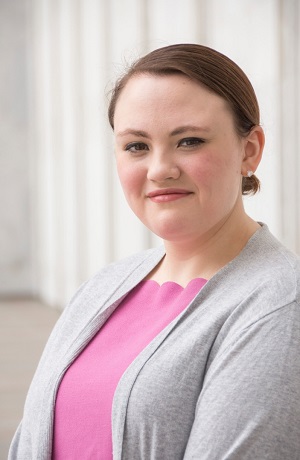 Emily Finch has joined Kansas State University Libraries as a scholarly communication and copyright librarian. As a part of the Center for the Advancement of Digital Scholarship, Emily will assist the university community with open access initiatives and copyright support. Emily holds a Master of Science in information from the University of Michigan's School of Information and is currently pursuing a certificate in museum studies from the University of Michigan's Rackham Graduate School.
Nick Polzin was named head coach of the Alma College men's and women's swimming and diving teams. Nick was formerly an assistant coach with the Alma Scots during the 2017-18 season. He spent the last two years at Smith College in Northampton, Massachusetts, as an assistant swim coach and graduate assistant, where he also attained a master's in exercise and sports studies. Nick swam at Kalamazoo College from 2013-17.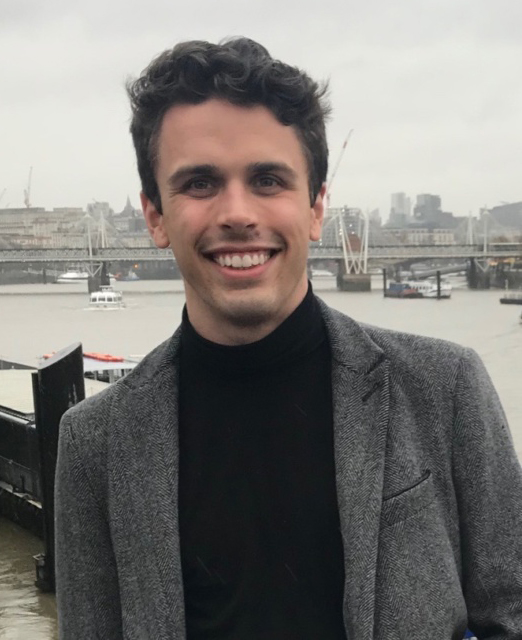 Will Sheehan has been selected as a Justice Fellow with the Immigrant Justice Corps. Twenty-six graduates from top law schools around the country were chosen for the prestigious fellowship at IJC. During both his undergraduate studies and his time in law school at Roger Williams University School of Law in Bristol, Rhode Island, Will gained experience understanding the challenges refugees, asylum seekers, immigrants, victims of violence and displaced people face through his advocacy work with Farmworker Legal Services, La Fundación Secretariado Gitano, World Relief Chicago and Safe Horizon. As an IJC fellow at the Safe Passage Project, he will provide legal representation to undocumented immigrant children who face deportation back to life-threatening situations. Will writes, "I'm very thankful for the foundation I created at K that helped guide me to this opportunity."
2019
In February, Rose Maylen was accepted into graduate school at the University of Michigan's School for Environment and Sustainability to study conservation ecology.
Emeritus Professor of Theatre Arts Ed Menta has an article, "I Finally Saw the Italian Renaissance Theatres (and their Silent Ghost Audiences)" in the 2020 edition of New England Theatre Journal. (Menta gave a talk based on this research in the ARTBreak series at the Kalamazoo Institute of Arts in December 2019.) He also continues as the guitarist in the Kalamazoo blues band, BlueBack. For more info on the band and other gigs, check reverbnation.com/blueback.