Jean Marie (Armintrout) Koopsen '48 on May 19, 2021. Jean graduated from Kalamazoo Central High School in 1944 and from Kalamazoo College in 1948. She married Leon A. Koopsen '50 on November 23, 1946, whom she had known since kindergarten. Both Jean and Lee worked at Koopsen's Total Decorating Center, which closed in 2002, a company founded by Lee's father, Albert, in 1935 as Koopsen's Paint and Wallpaper Company. Lee took over in 1950 after graduating from K. Jean was involved with the Downtown Kalamazoo Association for several years and was on the Board of the Emeritus Club of Kalamazoo College for four years. At Friendship Village Senior Living Community, she used some of those same skills when she served as president of the Residents Council. A special place for Jean was the cottage in South Haven that the family owned for 50 years. She loved looking out at the lake from the front porch, chatting with neighbors and walking to the pier. Along with Lee, Jean was an avid sports fan. They were active in the Kalamazoo Badminton Club for many years and attended many games of the Detroit Pistons and Tigers. She also loved music, taught piano in college and attended many symphony concerts. She was preceded in death by her husband, Leon, in 2003, her daughter, Loralee, in March 2020 and her husband, Art Phenis, in May 2021. She is survived by two children, five grandchildren and four
great-grandchildren.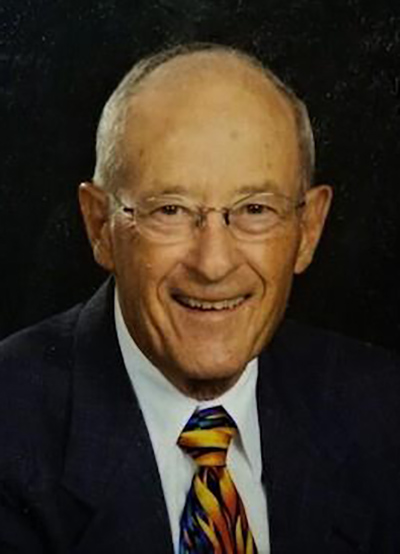 Dr. Richard E. Brown '50, on February 2, 2021. Richard graduated from Kalamazoo College in 1950, where he met Louise Lacey '51, his future wife of 69 years. After graduation from the University of Cincinnati College of Medicine in 1954, he was a flight surgeon (captain) for two years in the U.S. Air Force. In 1959, he joined Dr. John Kerr at Mesa Pediatric Professional Association. He was a pillar of the Mesa medical community for more than 40 years, serving terms as the chief of staff at Mesa Southside Hospital and Mesa Lutheran. He served for decades as an elder at Church of the Redeemer in Mesa, and on the board of Redeemer Christian School. After retirement, he volunteered at the St. Vincent de Paul pediatric clinic, East Valley Chorale, Desert Botanical Garden, Southwest Archaeology Team and Champlin Fighter Museum. He is survived by his wife, Louise, three sons, sisters Alberta Taylor '52 and Janet DesAutels '51, 10 grandchildren and 21
great-grandchildren.
Wallace Bernard Melson '50 on April 30, 2021. An Army veteran, Wally served in the Pacific Theater during World War II and attended college on the G.I. Bill following his military service. He received a B.A. in 1952 from K, where he met his late wife of nearly 65 years, Emily Collins '52, and went on to earn a law degree from Northwestern University School of Law. Wally spent his professional career as a lawyer in the trust department of the First National Bank of Chicago. He enjoyed his time at the bank, working on many high-profile estates with colleagues who became close friends and holding a number of leadership positions with the Illinois State Bar Association. He moved to Venice, Florida, in 1988 after retiring. Wally was kind and generous and had a wonderful sense of humor. When he was living in Chicago, he loved spending vacations and long weekends at a family cottage overlooking Lake Michigan—a special place where he and Emily enjoyed spending time with family and entertaining friends. When he moved to Venice, he volunteered at several local charities and worked on his golf game—with brief periods of great success. He loved to read and was an excellent bridge player, playing several times a week until shortly before his death. Above all else, Wally was a devoted and caring husband and father. Wally was predeceased by his wife, Emily. He is survived by his son, four grandchildren and three great-grandsons.
Jo Anne (Dalrymple) Nelson '50 on June 7, 2021. Jo Anne was salutatorian of her Buchanan, Michigan, high school class, attended Kalamazoo College for two years and then transferred to Western to study elementary education. In 1948, she married her high school sweetheart, Maurice A. Nelson '50.
Starting a family interrupted her formal education, but she was a lifelong learner. Until her last days, she was an avid reader and crossword puzzle enthusiast. She was a gifted gardener. Fiber arts were a constant from childhood: sewing, quilting, weaving, needlepoint, knitting; she produced beautiful pieces for family and friends. For years she was the secretary at First United Methodist Church in Buchanan, and later, when Maurie entered private law practice, she managed the office until their retirement in 1998. After retirement, they moved to Kalamazoo to be near family. Jo Anne and Maurie shared a love for learning and creating. Among their joint accomplishments were the conversions of two step-vans into motorhomes used for family camping trips. They were early adopters of computers, and in the late 70s Jo Anne implemented a "SuperBrain" microcomputer at Maurie's law practice. Jo Anne supported her children in all their activities, rarely missed a performance or a game, and even welcomed rock bands in the basement and an engine rebuild in her laundry room. Never afraid to learn or try something new, she and Maurie encouraged their children to follow their passions and honor their principles. They listened, becoming an electrical engineer, a college president, a physician and a computer systems analyst. She was preceded in death by Maurice in 2015. Surviving are their four children and three grandchildren.
Jean M. (Broo) Roos '50 on April 27, 2021. She was the beloved wife of the late Jim Roos for 55 years. Jean was a graduate of Hirsch High School before attending Kalamazoo College. She worked at the Illinois Bell telephone company as a service rep for many years. Her favorite pastime was playing bridge in a number of bridge groups spanning many years. Jean was a wonderful mom, grandma and friend.
Janet L. (Robinson) Herman '51 on March 29, 2021. Janet attended Coldwater High School in Michigan and graduated in 1948. She attended K and continued her studies at the University of Michigan, earning her master's in social work in 1955. Education was very important to her and she bestowed her love of learning to her family. Following college, she worked as a social worker in clinical, court and family settings. She was very proud of her work advocating for children and emotionally/developmentally disadvantaged geriatric patients. She was commended for her work placing geriatric patients in homecare settings. Janet returned to Coldwater frequently where she met her husband, George Herman, while they were both sailing on Coldwater Lake. Janet had a great sense of humor and was a lifelong Democrat. She enjoyed opera, reading and traveling. Later in life, she took up genealogy and was delighted to experiment with family recipes with her beloved sister, Ann. Janet was preceded in death by her husband, George. She is survived by her three children, two grandchildren and three great-grandchildren.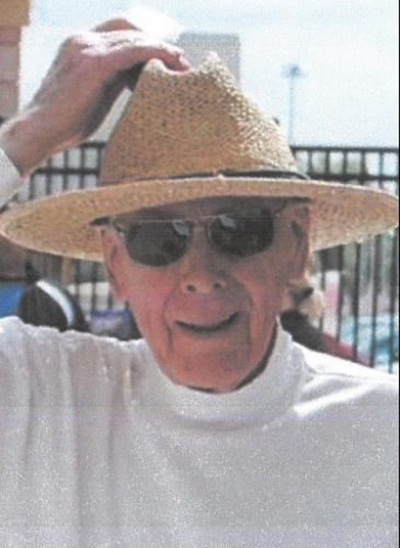 Donmicheal "Mike" Loftus '51 on May 29, 2021. Mike was born in Joliet, Illinois, and proudly served in the Navy, a plankowner aboard the USS Juneau (CL-119). After returning from the Navy, he attended Kalamazoo College. He later met and married Bernice Bradtmueller after escorting her home from a Navy ball where they both had different dates. Together, the couple enjoyed the excitement of their bowling leagues and the solace of tending to their rose garden. He was renowned for treating people with respect, especially the kids of the neighborhood who looked forward to the occasional tasty treat from his Sealtest Dairy truck. Mike discovered he was a natural born salesman and a hard worker. He was known for his exceptional care and dedication, even delivering much needed parts in the middle of the night to his clients. Still, he always had time for family, a good game of catch, and dinner together to hear about everyone's day. He was most proud of his children and grandchildren. Mike was preceded in death by his wife, Bernice. Surviving are his four children, two grandchildren and three great-grandchildren.
Ingrid (Scharenberg) Planert '54 on March 7, 2021. Originally from Ann Arbor, Michigan, Ingrid was a longtime resident of Arlington County, Virginia. There she worked as a speech pathologist for the Arlington County Schools before leaving the profession to focus on raising her three children and participating in civic and community affairs. Ingrid was a graduate of K and held a master's degree in speech pathology from the University of Michigan. She is remembered by her friends and family for her love and compassion for others. Survivors include her husband of 65 years, Rudolf M. Planert '54 of McLean, Virginia, three children and five grandchildren.
Emerson Wheeler Campbell '55 on September 10, 2019. Emerson was a member of the Batavia First Presbyterian Church in Batavia, New York, since 1964 and served as an elder, a deacon and a trustee. He sang in the choir and helped with all kinds of mission projects. He loved Bible study and was always reading books about faith. He put his faith into action through service and kindness. He was always there to help and to serve. The church was his family. Emerson was a pharmacist at the Batavia Veterans Affairs Medical Center and kept up his certification, even after retirement. He volunteered for more than 20 years at the VA and was honored with an award in 2016, denoting 18,325 hours of volunteer service. He loved his country and felt that his service at the VA was a part of that. Emerson traveled the world, literally. He went on bicycling tours all over the world and was very proud of the fact that he had been to every continent. Emerson lived each summer at Godfreys Pond and loved swimming, hiking and playing basketball. He lived a very simple lifestyle and focused on enjoying nature, God's creation and serving others. Emerson was a prime example of how the Lord can work through an ordinary person, and in so doing, make that person extraordinary.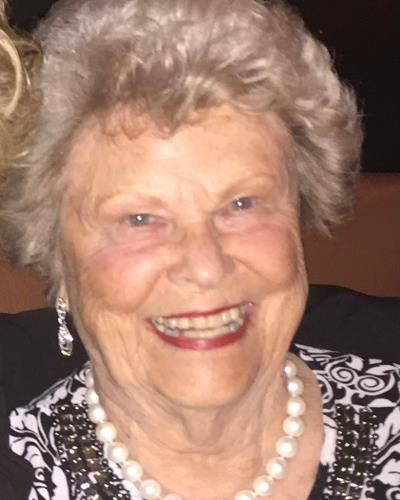 Sara "Sally" (Horn) Dobbertien '55 on April 3, 2021. Sally is survived by her two children; five grandchildren; four great-grandchildren; former husband, Frank Dobbertien; and special friend, Terry O'Brien.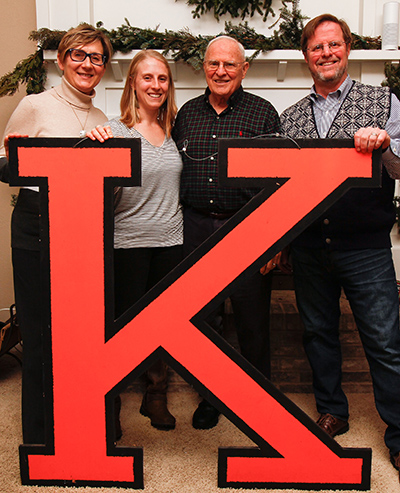 Charles Lee Seifert, M.D. '55 on May 7, 2021. Chuck graduated from K with a degree in chemistry, followed by University of Michigan Medical School. He married Joyce, his beloved wife of 65 years, in 1956, and they had three children together. After completing his residency in general surgery, he was called to the military for eight years, and served as a surgeon for the United States Air Force at Torrejón Air Base in Madrid, Spain. While there, his family explored many countries in Europe and Asia—even East Germany behind the Berlin Wall. Upon returning to the U.S. in 1970, Chuck began a medical practice in urology and donated many hours to community leadership positions, including serving on the Community Foundation, as the mayor of Battle Creek, and in many roles within the First Congregational Church of Battle Creek—always with Joyce, his trusted aid and advisor, by his side. While he was very active in the community, his greatest passion was time spent with his family. To family and friends, he was a trusted mentor, unwavering supporter in times of joy and strife and dependable resource aiding all in achieving their life's goals. While a serious man, Chuck was also ready with a smile, and quick with a witty phrase that would lighten the mood of everyone around him. Chuck warmly recalled his memories from K. He dearly loved his biology professor, Dr. Frances Diebold, and was lifelong friends with his roommate Si Glarum '55. At Chuck's funeral, his brother-in-law Steve Styers '55 recalled sitting outside Wells Hall with Chuck discussing a girl named Joyce who Chuck really liked, though she didn't seem to like him back (luckily that all worked out!). Chuck worked in the K cafeteria and was fully responsible for all staff and operations during his senior year, when the cafeteria manager had to take a leave of absence. This impactful experience taught Chuck important lessons about leadership that he drew upon throughout his career and life of service. When his granddaughter Britta decided to attend K, Chuck built and painted a 4-foot tall wooden "K" sign that proudly hung at her high school graduation party. This sign was passed around to eight subsequent Kalamazoo College-bound high school seniors over the years. Chuck was inducted into the Kalamazoo College Emeriti Club. Holding him in prayer and cherished memory are his wife, Joyce; three children, including K. George Seifert '83 (and wife Sherri (Fagerman) Seifert '83); three siblings, including Sally Styers '57 and Ruth Koenig '61; and seven grandchildren, including Britta Seifert '12.
Rev. Bertram W. Vermeulen '55 on March 14, 2021. Bertram was born in Kalamazoo, Michigan, to Marie A. '61 and Adrian G. Vermeulen. The church was a large part of Bertram's life from a young age, singing in the St. John's Episcopal Boys Choir and taking pipe organ lessons. Bertram graduated from K in 1955 with a major in religion and philosophy and a minor in psychology. He went on to attend Garrett Theological Seminary where he earned a master's in divinity in 1962. While a student at K, he met Alice Grace Dill '54. The two were married in Jackson, Michigan, on September 4, 1954. As a pastor for the United Methodist Church, Bertram served churches throughout the West Michigan Conference, including Bloomingdale Townline, Three Rivers, Litchfield, Mount Hope Lansing, Dewitt and Fremont. Beginning in 1979, Bertram served as the executive director for the Fremont Area Community Foundation. Bertram also served on the Fremont volunteer fire department as a firefighter and chaplain. In his free time, Bertram enjoyed woodworking, reading, gardening and keeping up with the latest technology. A proud father and grandfather, Bertram is survived by his three children, including Anne Featherstone '81; and four grandchildren. He was preceded in death by his wife, Alice.
Dorothy Ann (Cadieux) Evans '56 on January 30, 2021. Dorothy was a lifelong member of Bethany Church and co-owner of Donelson, Johns and Evans Funeral Home in Pontiac, Michigan. She was preceded in death by her husband, Max A. Evans Sr. '56, and son Mark. She is survived by three sons, five grandchildren, 12 great-grandchildren and one great-great-grandchild.
Nelson Warn Courtney M.D. '58 on May 22, 2021. In his book Being Mortal: Medicine and What Matters in the End, Atul Gawande wrote that physicians are drawn to medicine for "the fragile opportunity for one's know-how, ability, or just gut instinct to change the course of another's life for the better." Physician, spouse, father and grandfather, Warn used the fragile opportunity of life itself to change the course of others' lives for the better. Drawn to medicine at a young age, Warn majored in biology at Kalamazoo College. With the help of his hero, Dr. Frances Diebold, he attended the University of Michigan Medical School and became a radiologist. After serving in the United States Air Force, Warn returned to his hometown and began work at Kalamazoo Radiology. Early in his career, he was instrumental in bringing ultrasound technology to the city. Later he served as both president of Kalamazoo Radiology and chief of staff at Bronson Hospital, thus using his know-how and ability to change the lives of many for the better. If work was Warn's pride, family was his joy. First, last and always, he loved his wife Jean (Hilton) '58, who preceded him in death by just a few months. He inspired his three children. He bragged about his three grandchildren, and he strove to make their lives better by fixing broken furniture, reading bedtime stories and toasting perfect marshmallows. Warn was an avid traveler who set foot on every continent. He used both ability and gut instincts to play tennis, baseball, softball and chess. He read, watched birds and celebrated every sunset over Lake Michigan. Warn was curious, kind, humble and helpful. Because he lived, our lives are better.
Eileen (Billings) Scamehorn '58 on February 8, 2021. Eileen came to the College from Chicago Heights and earned her degree in education in 1958. In April 1960, she married Russell Scamehorn '59 in Stetson Chapel. Russ was a U.S. Navy officer stationed in San Diego, and in 1966, he was killed in a military helicopter crash in the Pacific. Eileen settled in Kalamazoo where she raised their two young children. As a student at K, Eileen was an active member and officer of Alpha Sigma Delta, a member of Trowbridge House Council, Women's League, Intersociety Council and the college band. After college she taught for a number of years as an elementary school teacher. Later she became office manager for the Michigan Audubon Society until she retired in 2002. In the Kalamazoo community, Eileen was an active member of Westwood United Methodist Church, the Kalamazoo Literacy Council and ISAAC Kalamazoo, and she served many years as a Girl Scout leader. Eileen was a birdwatcher and enjoyed being out in nature. She loved storytelling, had a much-appreciated wit, and always kept her friends and family entertained with her tales. She was also an avid reader and was particularly fond of historical non-fiction. Eileen is survived by her two children, including Carol Scamehorn '85.
Gretchen Jane (Falk) Maren, '59 on May 30, 2021, after a long struggle with Parkinson's disease and complications from a fall. Gretchen was an avid reader and knowledgeable in a broad range of subjects, particularly the sciences and society. After graduating from Ypsilanti High School, she matriculated at Kalamazoo College (1955-57) and completed her bachelor's degree in biology at the University of Michigan in 1959. In 1964, she received a doctoral degree in developmental genetics under the supervision of Dr. Robert C. King at Northwestern University (where she met her husband, Peter Alan Maren). After graduate school, she accepted a teaching position at Mount Holyoke College in Massachusetts, but soon returned to the Chicago area to marry Peter and start a family. Gretchen was a worldly woman with deep interests in the arts and culture. She was an accomplished classical pianist and actively supported the fine arts, particularly the Chicago Symphony Orchestra and Art Institute of Chicago. She was an avid world traveler and was particularly fond of her many visits to Germany with Peter. She loved nature and the outdoors. Gretchen was also a formidable tennis player, a passion she shared with both of her boys. Gretchen is survived by her two sons and four grandchildren. She was preceded in death by her loving husband, Peter.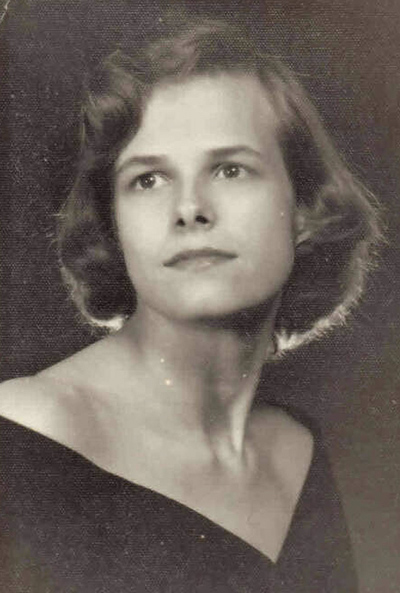 Evanna Jo "Van" (Adams) Harden '60 on February 7, 2021. Van graduated from Manistee High School in Manistee, Michigan, in 1956. Van went on to attend K, where she graduated with a music degree. She then went on to earn her master's at Wayne State University. Van began her teaching career with Reading Public Schools in Reading, Michigan, and spent many years teaching music at Muskegon Public Schools. Van married Gary Harden on June 11, 1961, in Hillsdale, Michigan. The couple moved to Muskegon in the late 1960s. Van was a devoted mother and an avid crafter. She crocheted hundreds of clothes and blankets over the years and lent her talents to the Crafters' Club of First Congregational Church in Fremont. Van loved to travel, having journeyed to countries including Egypt, Israel and Turkey. She was a member of the St. Cecilia Music Club, White River Dog Club and Port City Playhouse. A swim coach for the Muskegon Family YMCA, she also gave swim lessons in her backyard pool for years. She loved to sing and was a longtime choir director of McGraft Congregational Church in Muskegon and was also a member of the Newaygo County Community Choir. She later became a member of First Congregational Church in Fremont, where she was a choir member and deaconess. Van was preceded in death by her husband. Her beautiful life will forever be cherished in the lives of her two children, four grandchildren and two great-grandchildren.
Robert J. "Bob" Miles '60 on May 15, 2021. Bob graduated from Kalamazoo State High School in 1956. During high school, he proved to be a top athlete. Bob was on the varsity football, baseball and track teams all four years, and on the varsity basketball team for three years. He was All-State in football for two years and served as captain of the team. He set a school scoring record in basketball during the state quarterfinal game. In baseball, Bob was the top hitter in Kalamazoo for two years and received All-Southwestern Michigan honors. He played legion baseball for Kalamazoo during the summer and was recruited for a tryout with the Detroit Tigers. Bob earned 15 varsity letters and was on Kalamazoo All-City teams in football, basketball and baseball. He went on to earn his bachelor's from K, where he continued to excel in sports, earning eight varsity letters in baseball, golf and football, and serving as co-captain of the football team his senior year. Bob earned his master's from Western Michigan University and went on to teach at Lincoln Junior High in Kalamazoo, then at Kalamazoo University High before beginning his 34-year career at Otsego Public Schools. He taught social studies and math in junior high and coached junior high and J.V. basketball, high school football and baseball. His coaching achievements included an undefeated baseball season with 22 consecutive wins and a football conference championship. He then served as athletic director and assistant principal of the high school and middle school. Bob retired in 1995. He loved playing in golf leagues, recording two holes-in-one and a double eagle. Bob and his wife, Roberta, spent winters in Florida and loved to meet with their son and his family. He and Roberta went on several cruises and he loved to travel, including a recent trek to Italy. Bob had been a member of the Otsego Elks Lodge #1711 and the Retired Teachers. On June 29, 1969, at the First Methodist Church in Kalamazoo, he married the love of his life, Roberta L. Baker, who survives. Also surviving are his son and three grandchildren.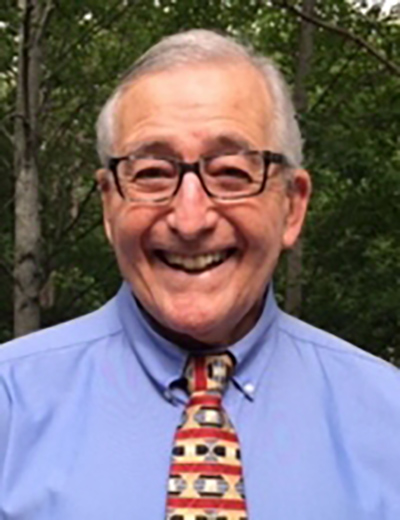 James "Jim" Edward Spencer '60 on February 27, 2021. Jim's career included being a professor at community colleges in Michigan, Minnesota, Kentucky, Wyoming and South Carolina, working as a commercial and residential real estate agent, a Series 7 broker, a technical writer and an over-the-road truck driver. Jim was a member of Holy Trinity Episcopal Church, and was an avid fisherman and aviator. Survivors include his wife, Connie Anderson Spencer, two sons, four daughters, eight grandchildren and three great-granddaughters.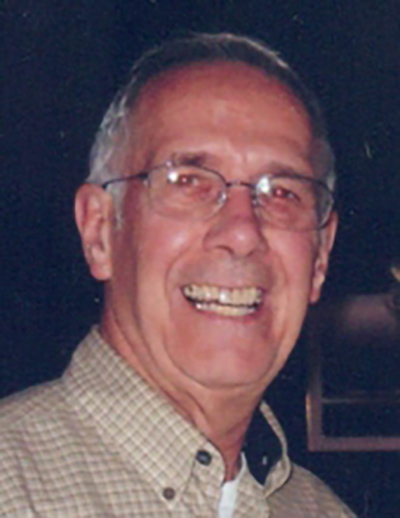 Rodney Lee Werth '60 on November 10, 2020. Rodney was in the U.S. Navy Reserves and worked for Dow Corning and Rockwell International. He was a member of the United Methodist Temple and an active member of the Kiwanis Club, Lions Club, Habitat for Humanity and Junior Achievement. He is survived by his wife of 58 years, Ruth Dorothy Werth, four sons and 10 grandchildren.
Beverly Jeanne Myers Leisten '61 on May 20, 2021. Bev graduated from Kalamazoo College in 1961 and did graduate work at the University of Vermont. She was an educator and began her teaching career in Illinois. She held many positions in various states when she, her then-husband, Gary, and their young family moved to the East Coast in the early 70s. She taught Title I, special education and remedial reading at Elton Adelphia in Freehold, New Jersey, at Missisquoi Valley High School in Swanton, Vermont, and the Calais School in Morristown, New Jersey. She was invested in her students' well-being and went above and beyond to help them feel connected in and out of the classroom. Beverly was a lifelong learner and was best known for her love of reading and books. She enjoyed weekly outings to the movies and occasional trips to the theatre, both locally and on Broadway. She loved tennis and was an avid Yankees fan. She was a charter member of Hope Lutheran, in Freehold, New Jersey, and a founding member of the Mallet's Bay Congregational Church in Colchester, Vermont. In 1994, when all three of her children were grown and out of college, she began the second chapter of her life. She married her best friend, Gerald Leisten, on December 17, 1994, and together they created a wonderfully fulfilling life in the Poconos. They combined their families of his two daughters with her three children just as they were each entering adulthood. She enjoyed watching them marry, have families of their own, being present in their lives and celebrating holidays together. She took great pride and joy in all they accomplished. She was always a patient advisor, an active listener, loving mother and mentor. She is survived by her loving husband of 26 years, Gerald Leisten, three children, two step-children, eight grandchildren and one great-grandchild.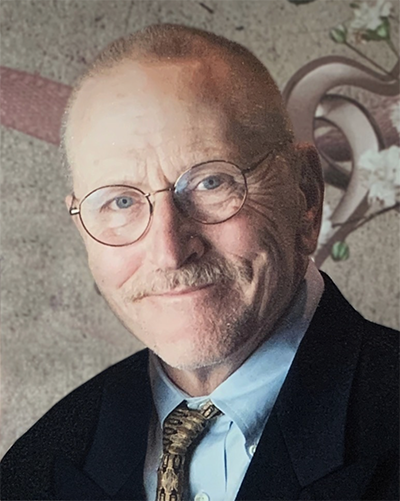 Jon Richard Lindenberg '62 on May 4, 2021. While attending Kalamazoo College and earning a degree in physics, Jon met his lifelong soul mate, Martha Prete '62. They married soon after graduating and moved to Dayton, Ohio, to begin their respective new careers. It was there Jon pursued and completed his master's degree in business administration from the University of Dayton. Martha and Jon would eventually plant roots and start a family in Neenah, Wisconsin, after Jon's job transfer to Kimberly-Clark, where he stayed for 38 years. After retiring in 2002, Jon and Martha moved to Glenwood Springs, Colorado, where he was an active member at St. Barnabas Church, Habitat for Humanity and the 100 Club. When he wasn't helping his community, you could find Jon biking, hiking and enjoying the company of family and friends. As a builder, Jon always had tools on hand for those who needed them, though the best tool he possessed was his giving heart. He was a quiet, gentle man whose family delighted in his clever jokes and witticisms. His 6-foot-5 stature combined with his kind demeanor earned Jon the affectionate nickname "The Gentle Giant." Giving himself in service to others, regardless of personal cost, was ingrained in his essence. Everyone in Jon's world got a yes, each one leading to something bigger and more fulfilling than he could ever have expected. Yes, to his son's request to play soccer with him, a sport neither could explain or define. Yes, to coaching said son's soccer team. Yes, to 20 years of supporting and managing his two sons and their teammates as they played across the midwestern U.S. Jon drove a van full of kids to countless tournaments, putting them up in hotels, feeding them and tending to their injuries—all of it at great expense of his time, organizational talent and money. His reward was watching the joy and excitement on his children's faces. Be it family or those he mentored, Jon believed everyone in the community deserved an opportunity to participate and made sure no one got left behind. Along with Martha and his two sons, Jon's legacy lives on with his two grandchildren; his three siblings, including George Lindenberg '67, and Susie Williams '70; as well as his many nieces and nephews, including Ross Bower '03 and Devin Mequio '03.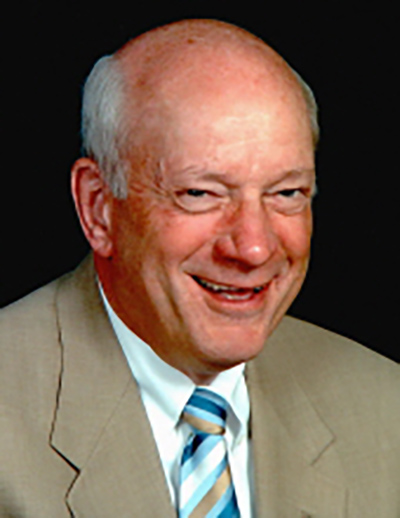 William Arthur Clapp '63 on February 10, 2021, due to complications from Alzheimer's disease. Bill attended Kalamazoo College where he completed the 3-2 engineering program with the University of Michigan; at the end of five years, he graduated from both schools with a Bachelor of Arts and Bachelor of Science. He then went on to graduate school at U of M, where he earned a master's in electrical engineering. He married Barbara Friese '63 on June 27, 1964, in Southbridge, Massachusetts, after meeting at a freshman dance at K. Bill believed in the goodness of others and encouraged them to be their best selves and to fulfill their potential. He was outgoing and friendly and enjoyed a good joke. He was a mentor to his daughters and loving, equal partner to his wife. Throughout his life, Bill enjoyed spending time outdoors, whether he was deer hunting, sailing or playing golf. He enjoyed traveling, theatre, concerts, movies and dancing. He was always up for a new adventure with family and friends. Bill was also an active member of First United Methodist Church in Madison, and in his younger days, he played trumpet in a dance band. For many years, Bill worked as a business executive specializing in turnaround management. He assumed leadership roles with ease and confidence at RCA, Cutler Hammer, Allen Bradley, Eagle Technology, Madison Kipp, Mayville Metal Products and Chatham Technologies. He acted as president and vice president for several manufacturing companies, and also served as the president of Business Development Consultants, his own company. He traveled extensively worldwide and served on several boards of directors. Bill is survived by his wife of 56 years, Barbara; two daughters, including Christa Clapp '97; and four grandchildren. He was preceded in death by his parents and brothers, including mother Esther Stout Clapp '32.
T. Bruce Marsh '64 on November 12, 2020, in Venice, Florida.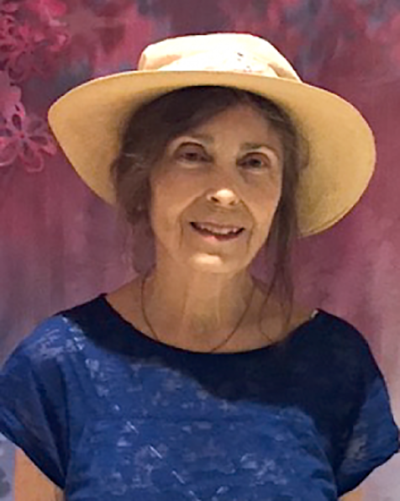 Beth Elaine (Johnson) Glick '67 on May 13, 2021, after a long illness. She was born in Iron Mountain, Michigan, and was known to her family as Susie. She graduated from Kalamazoo College in 1967 with a degree in art and taught English and art in middle and high school in Olivet and Saginaw, Michigan. She worked various jobs to put her husband through medical school, including managing a health food store and serving as an inpatient psychiatric technician. In the 1980s, she received certification as a shiatsu instructor. She practiced yoga for 50 years and martial arts for 20 years and held a first-degree black belt in aikido. Hobbies included beading and piano. She lived a Buddhist life and was cremated. She leaves her husband of 53 years, Dr. Howard Glick '67 of Leesburg, Virginia, a son and two grandsons.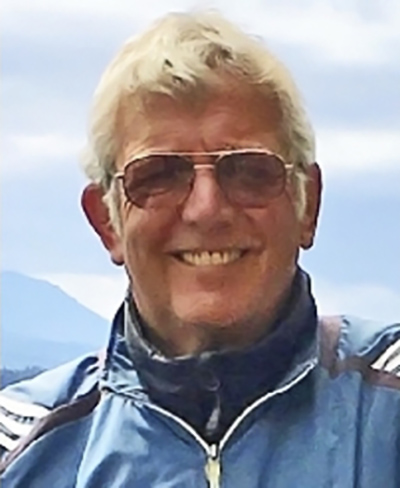 William Baird "Bairdo" Blackstone '68 on January 23, 2021. Baird attended Kalamazoo College for his undergraduate degree and moved to Canada in 1968 with daughter, Gavan, and his then-wife, Renee. He enjoyed several careers during his working life: as a writer/editor, high school English/drama teacher, and in senior labor relations positions with School District #36, Health Employers Association of British Columbia, BC Ambulance Service, and most recently Community Social Services Employers Association of BC. As well, Baird did much to give back to the community by volunteering his time on various boards: Kinsmen, Delta Heritage Society, Delta Options Society, and, for the past 10 years, as vice president with Lookout Housing and Health Society. Baird was also very passionate about live professional theatre and launched a blog, Broken Leg Reviews, which recorded his take on some 50 Vancouver area plays per season brokenlegreviews.blogspot.com. Baird loved to stay active by working out, taking bicycle trips locally and in Europe, taking ski holidays with family, and enjoying summers at their lakefront cabin in the Cariboo. Baird was loved by family and friends alike for his ability to show he cared with big bear hugs, lots of time for talk, an immense vocabulary, and an academic depth and rigor on so many topics. He will be deeply missed by his family, friends and colleagues. He is survived by his wife of more than 40 years, Teresa Blackstone, three children, two granddaughters and his faithful dog, Princeton.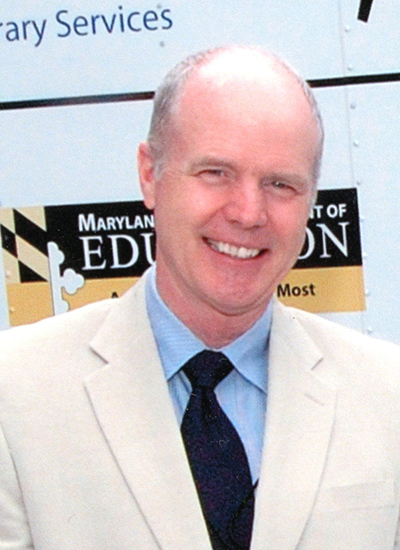 John Linton '69 on September 3, 2019, after living with pancreatic cancer for a year. After his K graduation, John completed a Harvard M.A.T. program with a reading emphasis in 1970. He taught briefly in the Maryland prison system before becoming Maryland's director of correctional education for many years. As he began planning for retirement, he decided almost on a whim to apply to become the U.S. Department of Education's director of correctional education. He spent the next 10 years in that position. Throughout his years in the field, he believed that incarcerated persons deserved access to higher education. In 1994, the Pell grants that had provided such access for decades were discontinued. Since then, a "Second Chance Pell" pilot program was established in 2015, and in 2020, legislation was passed lifting the ban on Pell grants for those in prison. John considered his long-term advocacy of Pell grants to be central to his calling. He was a mentor and resource for teachers and principals in prisons throughout the country. John leaves his wife of 49 years, Linda Madson Linton '70, a son, sister-in-law Sally Madsen '73 and a large extended family.
Janis Greenlaw Seaton '71 on June 24, 2018. Janis was born in Detroit, Michigan. Her father was a forest ranger and the family relocated to a number of different states. Janis graduated high school in Oyster River, New Hampshire, and later attended Kalamazoo College, earning a bachelor's degree in 1971. She met and married John J. Seaton on August 26, 1972. She retired from the State of California as a budget analyst in 2004, relocating to Grants Pass, Oregon, one year later from Etiwanda, California. In February 2015, she was diagnosed with stage four cancer of the esophagus. She was a member of the Grants Pass Genealogical Society. Along with genealogy, her hobbies included hiking and gardening. She is survived by her husband, John.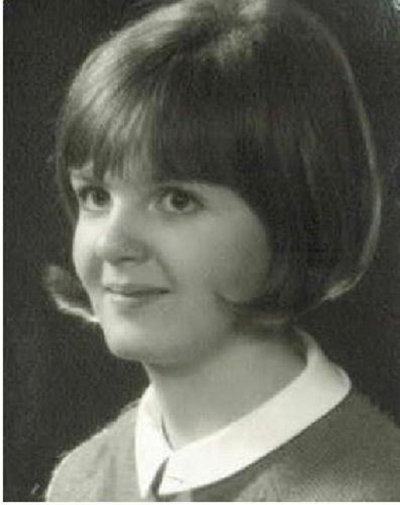 Denise Twohey '72 on February 9, 2021, after a long battle with disabilities brought on by cancer treatments 22 years ago. Denise (Neeci to her family) beat the odds and survived her cancer beyond expectations. She passed away at the Green House Homes, where she was a resident for the past 10 years. Denise was a graduate of Kalamazoo College and earned a doctorate in psychology from Western Michigan University, becoming a beloved tenured professor at the University of North Dakota in Grand Forks. Denise had a private therapy practice and was very active in her profession, including positions in the American Psychological Association and multiple academic committees. She was a regular presenter at APA conferences and her lectures were standing room only. At a young age, Denise became a bridge life master. She was a lover of art, literature and music, as well as the active hobbies of tennis and running. Her career was cut short in 1998 when she sought care at the Mayo Clinic for a malignant brain tumor. She eventually moved back to Grand Rapids where her parents helped care for her in her slowly declining condition. Denise joins her father and is survived by her mother, siblings, nieces and nephews.
Pamela May Neves '74 on February 4, 2021. She leaves a devoted husband, Darrow, two sons and four grandchildren.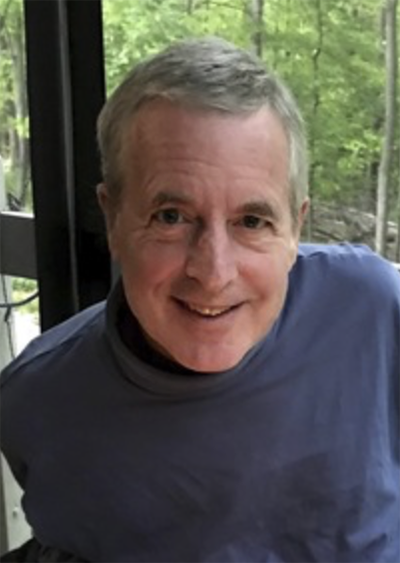 Paul Edward Murray '76 on March 31, 2021. Paul studied at Kalamazoo College and went on to obtain his master's degree in vocational education from Western Michigan University. For many years, Paul worked as a real estate broker. He also started his own business, the Evergreen Club, which focused on personal well-being. Paul was very passionate about living a holistic lifestyle, promoting clean energy and enjoying local recreational activities like skiing and sailing. He was also a skilled craftsman and artist. Paul was a fixture for many years at area farmer's markets. Paul was active in promoting the goals of area organizations such as Oryana and Wagbo. Paul will be remembered as a creative, inspirational, gentle soul and he will be deeply missed by many. He is survived by his beloved wife, Lydia Wielenga Murray, two daughters and two granddaughters.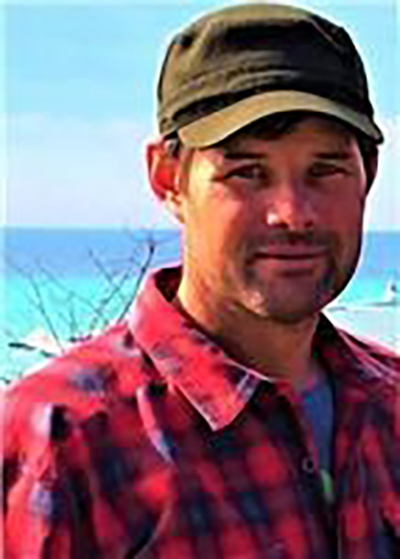 Andrew Scott Fitzhugh '93 on February 23, 2021, on a beautiful sunny day in Salt Lake City, Utah. Andy spent his childhood in Northern Michigan, specifically in Frankfort. He had a passion for the outdoors, which would follow him into his adulthood. Andy played college football at Kalamazoo College before transferring to the University of Utah. Andy met Rebecca Rohrer at the University of Utah campus in 1991. Andy and Rebecca were engaged on December 26, 1994, and would carry on a long-distance relationship before marrying June 29, 1996. Andy and Rebecca spent their early years building their life together in Salt Lake City before finding their forever home in Helena, Montana. Andy's most precious gifts are his two daughters, and the love they shared with their dad was a special gift that they will hold tight as they continue on their journey and build lives of their own, carrying on his motto, "Family first, love always and never take a day for granted." Andy could often be found on a ski hill, a mountain trail on his bike or fly-fishing on a winding river. Above all Andy was a dad: a ski dad, a gym dad, a track and cross country dad and even a ballet dad. Andy had several cameos in Queen City Ballet's "Nutcracker." Andy has left a hole in the hearts of many, including his wife, Rebecca, and two daughters.
FACULTY, STAFF AND FRIENDS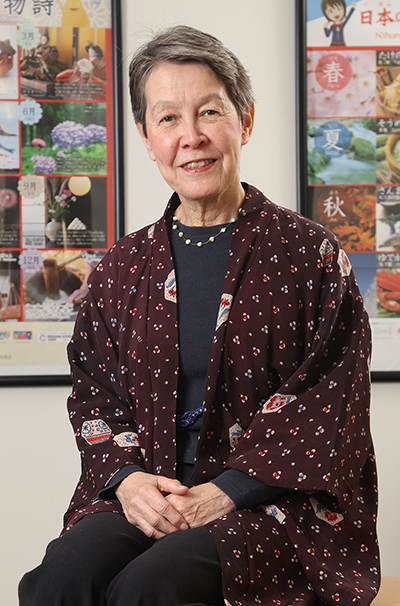 Roselee Bundy, Emerita Professor of East Asian Studies, on March 17, 2021. Rose earned her B.A., M.A. and her Ph.D. in Far Eastern languages and civilizations from the University of Chicago. She joined Kalamazoo College in 1991 and served the College for nearly 30 years, teaching Japanese literature in translation from all periods, Japanese women's literature, Asian-American literature and Japanese language courses. She was well-known for her academic theses and interpretations of East Asian literary works. She received the 2009 Florence J. Lucasse Fellowship Award for Excellence in Scholarship in recognition of her outstanding achievement in research and publication. Rose contributed a wealth of scholarship to the field of Japanese premodern literature, with a focus on poetry, poetics and gender. She was married to Eric Darwin Hansen who preceded her in death in 2001. Rose is survived by her three step-children and six step-grandchildren, as well as countless friends, many of whom she had touched as a role model and mentor in the classroom.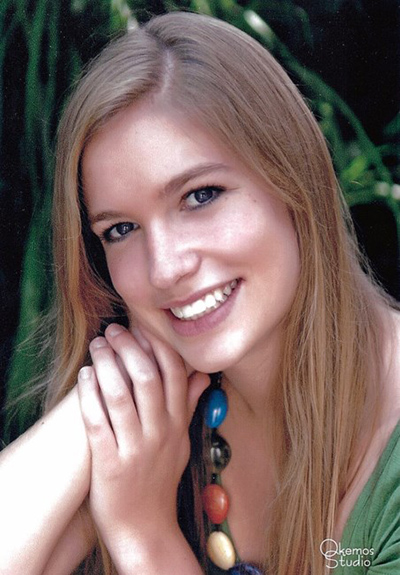 Lauren Kay Rosenthal '13 on Friday, April 30, 2021. Lauren's passion for justice and strong desire to advocate for those marginalized in society led her to earn her Juris Doctor from Stetson College of Law. She then returned to her alma mater, Kalamazoo College, where she had obtained a degree in psychology, to become the director of the Office of Gender Equity and Title IX coordinator in July 2020. She enjoyed articulately discussing issues relating to social justice and how to be more accepting and welcoming to all. While working mostly on behalf of younger people, she had many older friends and always found time for her favorite TV show, The Golden Girls. Her hobbies included drawing, calligraphy, reading voraciously, playing her violin and trying new recipes in the kitchen. Lauren was educated in the Okemos public schools, graduating from the high school in 2009, where she had played basketball, volleyball and soccer. She was a member of the school's orchestras, the National Honor Society and may be the only alumna to make first chair of second violins and score double figures in a basketball game. While a student at K, Lauren received the Presidential Scholarship, Student Leadership Award and the Xarifa Greenquist Memorial Psychology Department Award, while playing on the women's basketball team and playing in the community orchestra. At Stetson, she received the Certificate of Concentration in Social Justice Advocacy, the Judge John M. Scheb Excellence in Appellate award and the Pride award. In furtherance of her career in service to others, Lauren worked for the 8th District Court Young Adult Diversion Court in Kalamazoo, AmeriCorps VISTA, the Kalamazoo Symphony Orchestra, Residential Opportunities Inc. as a direct care professional, interned at Gulfcoast Legal Services and served as a teaching assistant for several of her instructors. A friend to many, she will be greatly missed and never forgotten. Lauren is survived by her parents, sister, cats Sonny and Tobi, and many family members and friends.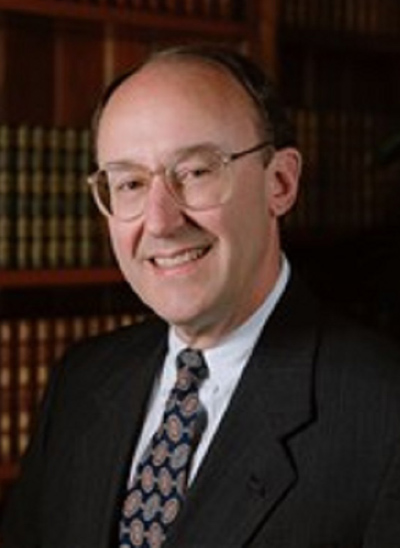 Dr. William C. Richardson on May 18, 2021, after a long struggle with Alzheimer's. Born May 11, 1940, in Passaic, New Jersey, Bill had a long and very successful career as a researcher, university administrator and foundation executive. Along the way he served as a friend and mentor to many individuals who recall his kindness, excellent advice and ability to always make you feel heard. Bill graduated from Trinity College (Connecticut) and went on to pursue an M.B.A. and Ph.D. at the University of Chicago. He started his academic career at the School of Public Health at the University of Washington in Seattle, focusing his research on the financing and organization of health service delivery. He served as graduate dean and vice provost for research at the University of Washington and then went on to serve as the executive vice president and provost at the Pennsylvania State University. He became the 11th president of Johns Hopkins University. During his tenure at Johns Hopkins, he worked to update the curriculum, diversify the student body and faculty, promote cooperation between academic divisions, and strengthen the school's financial position. African-American and Hispanic enrollment doubled in his five years as president and a $900 million capital campaign was launched. In 1995, Bill left academia and became the president and CEO of the W.K. Kellogg Foundation, a position he held until his retirement in 2005. Following his retirement, Bill taught at K for a decade as a professor of public policy. He also served as chair and co-trustee of the W.K. Kellogg Foundation Trust, and served as a director on the boards of the Kellogg Company, The Bank of New York Mellon, Exelon Corporation, CSX Corporation and Mercantile Bankshares. He had also served on the boards of the Kaiser Family Foundation, the Pew Charitable Trusts and Trinity College. Bill and his wife, Nancy, were both actively engaged with Kalamazoo College for decades, both as volunteers and through their philanthropy. Bill served on the Kalamazoo College Board of Trustees from 1997 to 2015 and was named emeritus trustee in 2015. As a member of K's campaign leadership committee for the last campaign, Bill was instrumental in securing a gift through the W.K. Kellogg Foundation for the 2008 Hicks Center renovation; the Richardson Room in Hicks was named in honor of Bill and Nancy as a result of these efforts. He was elected a member of the Institute of Medicine (IOM), National Academy of Sciences in 1980. One of his proudest accomplishments was chairing the IOM committee that produced a groundbreaking report on medical errors ("To Err is Human: Building a Safer Health System") and a subsequent report on the quality of health care in the U.S. ("Crossing the Quality Chasm: A New Health System for the 21st Century"). He has been awarded honorary degrees from the University of Michigan, the Johns Hopkins University, Tuskegee University and the University of Maryland among others. He is survived by his wife of 55 years, Nancy Richardson, his two daughters and three grandchildren.
Margaret "Peggy" Piper Hegel on May 10, 2021, after a late-life onset of ALS. A retired and respected Suzuki piano teacher, Peggy's piano teaching career began when, unbeknownst to her, her second-grade daughter announced during show-and-tell: "My mother will teach piano lessons to anyone who wants them!" Peggy retired at 80, 48 years later. Peggy's Suzuki piano studio was a family affair with frequent events celebrating students' musical accomplishments. Many of Peggy's students attended Blue Lake Summer Music Camp where they were known as "Peg's Perky Pianists." Students and their parents became extended family to Peggy and her husband of 67 years, Bob. Peggy taught at Kalamazoo College and maintained a private studio. She was active in both the Kalamazoo Area Music Teachers Association (KAMTA) and the state-level Michigan Music Teachers Association (MMTA). One of her proudest accomplishments was chairing the committee that revised the MMTA handbook of integrated curriculum. Peggy appreciated living in Kalamazoo and enjoyed attending KSO concerts, Gilmore Festival events and the "Boys' Nationals" every August. Peggy and Bob were initially members of the Westminster Presbyterian Church and later the First Congregational Church of Kalamazoo. Peggy is survived by her two daughters, including Susan Hegel '79, and two grandchildren.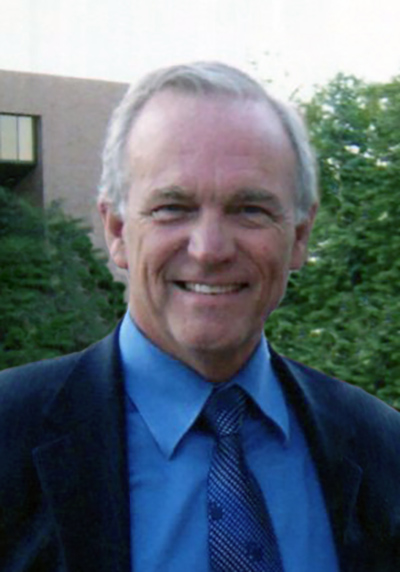 David O. Kirby on June 8, 2021. David received his bachelor's degree from Western Michigan University and established a career in nonprofit management in the Kalamazoo area. At K, he served as executive director of the L. Lee Stryker Center for Management Studies and Educational Services, and professor of management from 1989-1994. He was an avid fisherman and loved being on the water. He is survived by his loving wife, Lorri Kirby, four children and two grandchildren.
[ Dr. Herbert Bogart: A Celebration of Life ]
Herb Bogart on March 15, 2021, just five days after reaching his 90th birthday, which was his final wish. Herb was diagnosed with colon cancer in early April of 2020, just as the pandemic broke. His wife, Jan, and younger daughter, Julianna, were by his side. He is also survived by his son, Jacob; daughter, Jennifer; and two grandsons.
At birth, Herb's name was Herman Meier Boguslovsky. He was called Hymie at home, from Chaim, a Jewish name meaning "life." However, his first-grade teacher suggested to his mother that he was too little and cute for such a long name. His mother asked what she should call him; the teacher suggested Herbie Bogart. Thus, Herman Boguslovsky became Herb Bogart after Humphrey, the rage of the time.
It was highly unlikely that this young Jewish boy from the Bronx would become an academic. His mother, Anna, came to America the hard way, escaping rampant and deadly anti-Semitism in the Ukraine; she left public education by the 7th grade. Her husband George and his brother ran a neighborhood gas station where Herb worked from age 12, thus helping to pay his way through college. The young Herb played sports on the Bronx streets and claimed he never thought about his future. But in the fall of '49, he was accepted and became a pre-med student at New York University Uptown. Almost immediately, he recognized the error, and ultimately found his destiny in the English department, where he went on to earn a master's and a Ph.D., specializing in American Literature.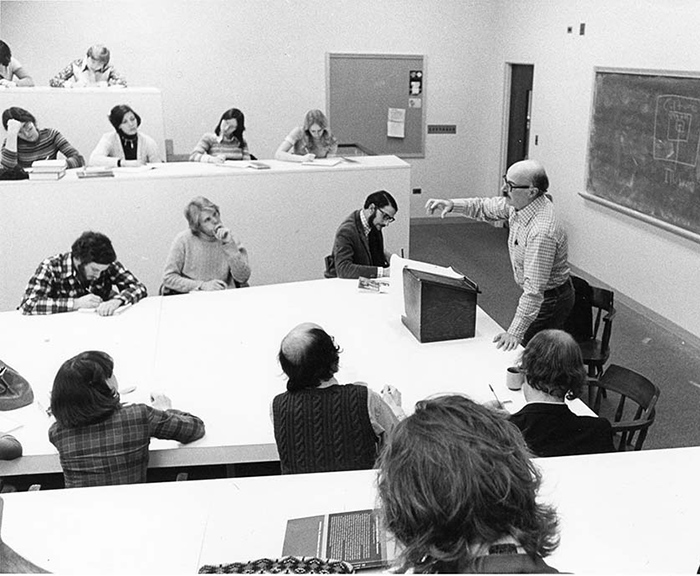 In 1956, he began a teaching assistantship at the University of Illinois, and spent several years there before moving to the University of California Davis in 1964. There, Herb felt strongly that the pressures of publishing took precedence over teaching.
But just a year later, an unexpected recommendation brought Herb to Kalamazoo College. A K grad had enrolled in Herb's classes at Illinois and reported back to the College about his exciting experience as Herb's student. Herb was invited to interview at K, beginning a career that would stretch from 1965 until his 1993 retirement.
As a teacher, Herb's primary allegiance was to the text. For many students, his classes were the hardest, but most rewarding, of their undergraduate years. Dr. Bogart deployed his highly honed sense of humor to soften his high expectations, to prod, to engage and to inspire students to present nothing less than their best. No student emerged untouched from the powerful experience of sitting in a classroom with Dr. Bogart at the helm.
His passion for literature inspired lifelong commitments, including many who went on to Ph.D.s in English. Yet Herb's impact on students went far beyond the classroom. He introduced many students to jazz and other aspects of avant-garde culture. A fierce competitor in water basketball with bristling moustache and walrus build, his was a formidable presence. The Bogarts' modest home, often filled with uproarious laughter, was a peaceful arbor for many and a life-saving refuge for some.
As a member of the K faculty, Herb was often larger than life. Colleagues will remember him rising to his feet at faculty meetings to remind them of an overlooked and important truth that had been ignored. Unafraid to engender conflict, he lessened antagonism through reminders about the commonalities they shared.
Herb, who had traveled through Mexico and had made several trips to the Caribbean Islands, expanded his adventures abroad during his tenure at K. He successfully applied for two teaching Fulbrights, one at the University of Canterbury in Christchurch, New Zealand (1972) and the other at Adelaide University in South Australia (1982).
K encouraged its faculty to explore other areas of their discipline. K encouraged its faculty to explore other areas of their discipline; Herb traveled to Freetown, Sierra Leone, Japan and the English Lake Country, and such scholarly pursuits lead him to teach courses in the Modern American Novel, African and American Black authors and Japanese Literature. He brought film criticism into his teaching, especially exploring the films of Antonioni, Bertolucci, Scorsese, Bergman and more. His travels eventually took him to Bali, Bora Bora, Canada, China, France, Ghana, Germany, Hawaii, Italy, Moorea, Norway, Sweden and Tahiti. He and Jan celebrated their 50th anniversary with a journey to Prague and St. Petersburg.
The three things that made Herb the happiest were bodies of water, food and jazz. He required the same from them as he did from his students: Excellence. He loved to swim. The Bogarts made many a trip to Lake Michigan. Herb was determined to swim in three Great Lakes in a single day. He accomplished this thanks to a concerted driving effort by his wife. They began at Lake Michigan, drove to Lake Huron and from there to Superior, allowing about an hour each in the first two, but Superior defeated all but Jan's big toe. Herb dove in and swam out, freezing, within 7 minutes. Nevertheless, he got to boast that he had swum in Lake Superior! His swims included the celebrated River No. 2 in Sierra Leone, Australia's Great Barrier Reef, the Caribbean and Mediterranean seas, and rivers and streams everywhere. K pool swimmers will remember Herb's big kick!
Herb spoke about restaurants as if he'd memorized the entire Michelin guide. He knew the names of chefs, their specialties and the price bracket around the US and to some extent, the world and made it to many of them. His friends in Kalamazoo will remember his travelogues, filled with references to great restaurants that served to entertain and instruct.
His love for jazz began as early as age 12. As soon as he was old enough to get in, he went with a friend to New York jazz clubs, hearing live such luminaries as Charlie Parker, John Coltrane, Miles Davis, Thelonius Monk, Billie Holiday and many others. While jazz was his first love, he was also a classical music lover. In his late teens he started to attend New York Philharmonic concerts and was soon drawn into the orbit of the string quartet, which served him well as his household was filled with string players.
Herb was by nature an optimist, but also a self-described 'realist' which dragged him into negativity and depression, which he fought primarily through the power of words, jazz, food, travel, and Friday nights carousing at the Whistle Stop. Shortly after his retirement from K, he successfully fought the darkness with the added tool of professional treatment.
Herb supported Jan, a violin teacher who introduced the Suzuki method of teaching music to Kalamazoo. He encouraged her to 'go for it' after she was offered a position as Chairman of Strings for the Suzuki Association of South Australia. Once she was settled there, he zigzagged across the Pacific during his quarters off; Jan returned to Kalamazoo annually. After his retirement, Herb moved to Australia for the next ten years. In their late 60s they decided to make their home in the U.S. Determined to skip mid-western winters, they bought a home in northern California, nearer to their daughters and grandchildren.
Herb was continually in a state of war with any mechanical device invented since Melville. He agreed to learn to drive to spell Jan, his chauffeur, on their move to UC Davis. When they reached the state border, Herb took over, drove about four hours through some wild traffic and steep hills. From that day on, he never drove a car again, although he rode motor bikes. There are no words sufficiently scathing to describe how he felt about the advent of electronic devices that paved the path to social media—and heaven forbid you should bring your phone to the dinner table!
During the last year of his life, Herb stopped reading, other than attempting an occasional short story in The New Yorker. His vision and hearing were rapidly deteriorating. But, he left a book on his bed during the last two weeks of his life, which prompts a final assignment for all of his ex-students: Why did he purposely place Thomas Mann's Dr. Faustus, on his bed? What was he telling us?
If there is a heaven, Herb's first effort there will be to find the many good friends he out-lived. His second will be to find a great restaurant to share a meal with them.