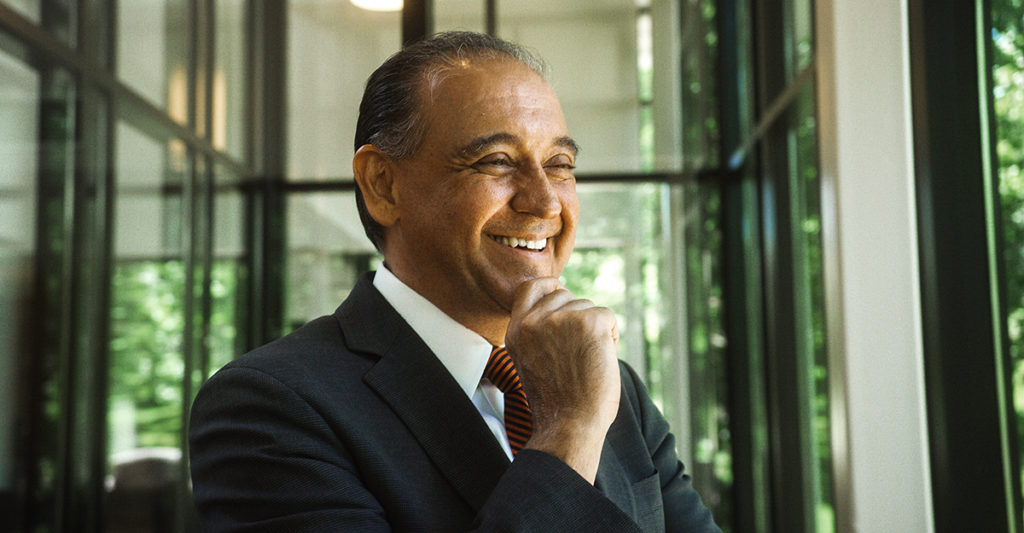 I am a huge believer in the transformative education Kalamazoo College offers to our students. When I came to K and I worked with the campus community and our leadership team to develop our strategic plan, Advancing Kalamazoo College: A Strategic Vision for 2023, it was critically important to all of us to keep a K education accessible and affordable for a talented and diverse student body, regardless of economic means.
Starting over a decade ago, K has put this principle into practice in many ways. We have sought out external partnerships such as the Posse Program, which helps us connect with college-bound scholars from Los Angeles, and the IDEA Public School system, which has created a growing pipeline of talented students from Texas. We have reduced barriers to applying to K—students pay no application fee and do not have to submit SAT or ACT scores unless they choose to. Ninety-eight percent of our students receive some form of financial aid—typically a mix of merit scholarships, grants, loans and work study. Federal Pell Grants, which do not need to be repaid, are a critical piece of the financial aid pie and 24% of our students qualify for them. Additionally, 20% of our student body are first-generation college students. In 2021-22, 32% of our students are domestic students of color. We are proud to say we have one of the most diverse communities in our College history, by almost any measure.
Yet the barriers to success don't end with admission. Once students are here, we must provide the resources that will allow them to experience all aspects of the K-Plan—including access to and resources for internships, study abroad and robust research opportunities—and see them through to graduation. The cost of technology, books, supplies, health insurance, travel to and from out-of-state residences, and even necessities like winter weather gear add up fast and can impact student retention.
Dedicated resources to support K-Plan stipends and awards for students with need can help level the playing field and open access to these core elements of a K education. So, too, do resources to develop and staff programming geared for first-generation students, helping them find community and successfully navigate the planning and paperwork required from their first year through their next steps after K.
Through your gifts, the Brighter Light Campaign helps us move the needle from access to inclusion. We envision a future where every student at K is supported equitably and provided access to the tools and resources to succeed. Where we don't just accept the best, we graduate the best—and our best is more representative of the world. If this vision inspires you like it inspires me, please consider supporting the Brighter Light Campaign.
Saludos and lux esto,



Jorge G. Gonzalez
President