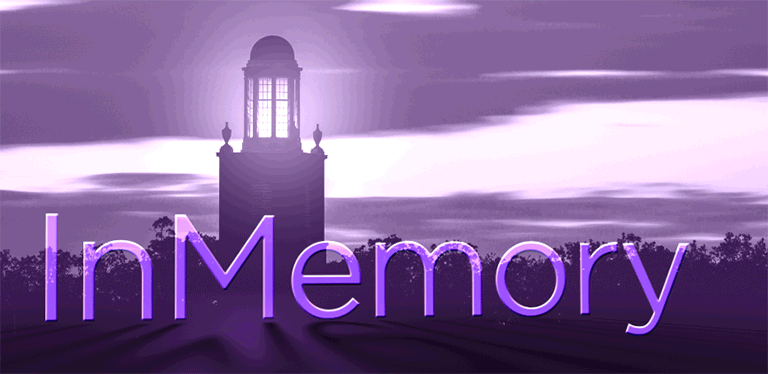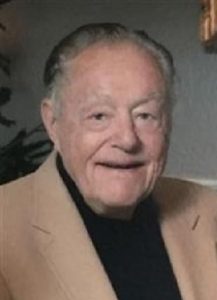 Dr. Richard A. Walker '41 on October 26, 2020. At K, Dick played on the football, golf and basketball teams. In 2011, he was inducted into the Kalamazoo College Athletic Hall of Fame along with his basketball teammates, honoring the 1939 team for winning the MIAA Championship. In stunning fashion, Dick had scored the winning basket in the closing seconds to clinch the win. Upon graduation from K in 1941, Dick attended the University of Michigan Dental School, earning his D.D.S. in 1944. World War II was in progress, so he went straight from dental school to the Navy Dental Corps where he became a lieutenant, serving two years in the Philippines. During his military service, he met his bride, Kathryn (Kay) Felton, who was serving as a WAVE (Women Accepted for Volunteer Emergency Service) in Key West. Soon after their discharges, Dick opened a private dental practice in Kalamazoo and in 1947 they were married. He took pride in serving his patients for 40 years, retiring in 1987. Dick was very community- and service-minded. He served as vice president of the Kalamazoo College Alumni Association, member and former president of the Board of Governors for the U of M Dental School, member and former president of the Kalamazoo Valley Dental Society, lifetime member and former president of the Michigan Dental Association and former board member for the Kalamazoo Country Club. Dick was a founding parish member of St. Monica Church in Kalamazoo. His passions were playing golf, watching golf, talking about golf, reading about golf, watching sports—especially U of M football and basketball—traveling, gardening, bowling, dancing, playing cards and writing. He even published a book. Everyone who knew Dick said, "What a great guy." He loved his family and leaves them with special memories. He was preceded in death by his wife of 63 years, Kay. He is survived by his three children and six grandchildren.
Helyn (Colef) Presser '45 on December 28, 2020. Helyn went to the University of Wisconsin for a short time, switched to Kalamazoo College, and had planned on entering the Navy during World War ll when she met and married Herman Presser, who died in 2012. Together they had two children. She became a full-time homemaker, devoting herself to her children and family. She raised her children with loving kindness and complete devotion, worked full time at the family business, Severance Bowling Lanes, and was active in her children's school lives, including Mother Singers and the PTA. She attended every game and school event her children participated in, and was always there to help. She loved being a mother more than anything. She loved to travel, had many friends and loved spending time with her beloved grandchildren. She adored all three of the major sports, was a huge fan and was thrilled to be able to see the Cavs win the 2016 finals. She gave selflessly, and was adored by all who knew her. She will be missed greatly.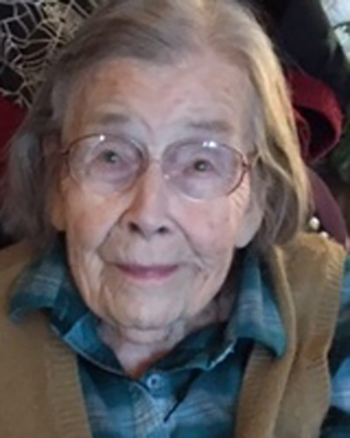 Arleon (Smith) Waldron '46 on October 26, 2020. Arly earned a scholarship to Kalamazoo College; after graduation, she worked in the Dean's office at Columbia University Teachers College in New York, while taking classes for a master's degree, which she received in 1950. While living in Brooklyn in 1948, she met Chauncey Waldron on a blind date. They had a secret wedding in Warren, Vermont, in October 1950, by a justice of the peace and then a church wedding in Brooklyn in March of 1951. For the first months of their marriage, she lived and worked in Hanover, New Hampshire, while he resided at the Clark School, where he was dorm master and science teacher. When he got a new job at the Boston Museum of Science, they moved first to Boston and then, with the birth of daughter Sue, to Waltham, Massachusetts. After their daughter Sally was born, they moved to Acton, Massachusetts, where Arly gave birth to Louise and Jaye. She and Chan were members of the West Acton Baptist Church, and she sang in the church choir as well as in the Concord Chorus. She was a member of the Acton Woman's Club, the Acton Garden Club, the Garden Club Federation of Massachusetts and was an avid bridge player. When she and Chan moved to Harvard in 1990, she continued with community involvement, joining the Harvard Congregational Church (UCC) and the Garden Club of Harvard. She also sang with Harvard Pro Musica. She was a long-time participant in the Women's Health Initiative. Her husband Chan passed in 2004. She is survived by her daughters and their families.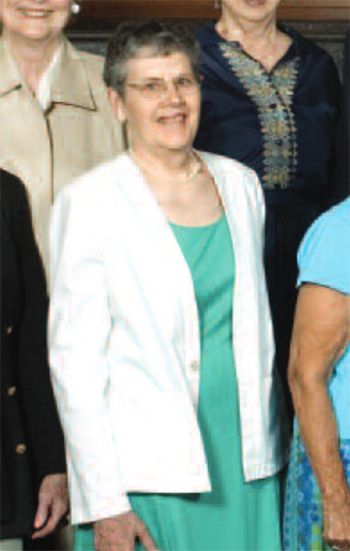 Barbara Goodsell Clark '47 on October 31, 2020, of COVID-19. Barbara spent most of her childhood in Kalamazoo, where her father, Charles Goodsell, was a professor of history at K. Being a true independent soul, she was a tomboy who played, climbed trees and built forts with her friends in the woods behind the College. Barbara attended K for her bachelor's degree and went to Purdue University for her master's in biology. While at Purdue, Barbara met and married John Ray Clark Jr., a Ph.D. electrical engineering student. When she became pregnant, John hooked up a stethoscope to a speaker so they could listen to the heartbeat in her womb and were very surprised to discover two distinct heartbeats! Barbara had to walk down the aisle to get her master's diploma with her robe not quite buttoned down the front of her huge belly. Barbara and John eventually added two sons to their family. They went on many camping trips and especially loved going to the Upper Peninsula of Michigan. It was a dream come true when John got offered the chairmanship of the electrical engineering department at Michigan Technological University. When her children were all in school, Barbara began teaching biology, first at a community college, then high school. She encouraged her students to become political environmentalists by founding the Students for Pollution Control club at Houghton High School. Along with local cleanup activities, this club went to the state capital where they successfully lobbied for the Michigan Bottle Bill. After retiring, Barbara worked with environmental groups and the National Park Service to designate Isle Royale in Lake Superior as a National Wilderness Area. She was the first woman to serve on the Houghton County commission and served three terms. She also served on the charter commission. Then Barbara ran for Hancock City Council and served as mayor for several years. Her crowning achievement was implementing the Portage Lake water and sewage treatment plant that earned her the nickname "Sewer Queen." Barbara and John bought a log cabin set on 225 acres of mixed maple forest in the 1960s. Barbara became interested in issues of healthy forest management and became very involved with the Lake States Forestry Alliance and the American Forestry Association, traveling extensively among the states of Michigan, Wisconsin and Minnesota as well as trips to Washington, D.C. After John's death, Barbara moved to Fairbanks, Alaska, in 2007 for her last adventure and to be near her daughter. She was active in the Unitarian Universalist Fellowship of Fairbanks, sang in several different choirs and continued volunteering as long as she was able. Barbara is survived by her four children, eight grandchildren and three great-grandchildren.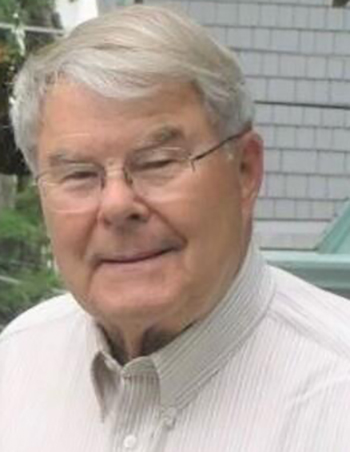 Wendell "Wendy" V. Discher '49 on November 24, 2020. After graduating from Kalamazoo Central High School, Wendy earned his bachelor's degree in physics from K, where he also met his wife, Mary (Joslin) Discher '50. He later attended the University of Rochester, during which time he and Mary were married. Upon earning his master's degree from the Institute of Optics, he deferred employment with Eastman Kodak to serve in the Army during the Korean War; he was stationed at Ft. Knox, Kentucky. Afterward, he and Mary returned to Rochester and Kodak, where he began working in film testing and quality control. He spent most of his professional career in film testing and the pursuit of image quality, later assuming management roles with the film technical services division and then as worldwide manufacturing manager, motion pictures and film. He was first and foremost an engineer, but in the role of manager, he championed key contributions to film manufacturing in the area of standards and test metrics, as well as technology transfers, including new high-speed perforating technologies for both 35 mm and motion picture film. Wendy was awarded the Fellow membership to the Society of Motion Picture and Television Engineers (SMPTE) in Hollywood for his lifelong contributions to the motion picture industry. Wendy loved his work, but he most cherished the friendships he formed and his family. Community and service were also central to Wendy's Christian faith. Bethany Presbyterian Church was his church home where he served and provided leadership on many committees. He also served his community by leading United Way campaigns. He lived by Micah 6:8, "Do justice, love kindness and walk humbly with God." Wendy was predeceased by the love of his life for 69 years, Mary. He is survived by his four children, including Norman Discher '83, and his seven grandchildren.
Helen (Krabbe) Padro '49 on November 4, 2020.
John Goewey Bungert '50 on November 5, 2020. John graduated from the Phillips Exeter Academy and Kalamazoo College. He also spent time serving our country in the United States Navy. He married the love of his life, Donna McElhenie, on June 15, 1957. John enjoyed sailing, golf and spending time with his family. He especially adored attending his children's sporting events (he never missed a game) and was given the name "Zip" by his family and friends—such a fun name for a fun, kind, good guy! John is survived by his wife of 63 years, Donna, two children and two grandchildren.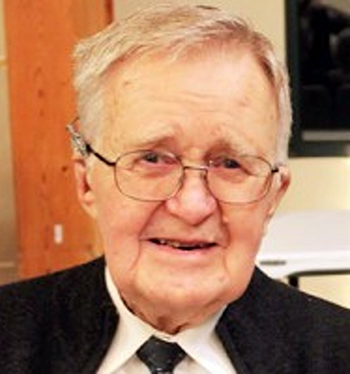 Robert Merrill Cross '50 on October 23, 2020. Robert served in the Army Signal Corps in WWII for 32 months. After serving, he attended K where he met and married Nancy (Vercoe) Cross '51. He later graduated from Andover Newton Theological School in Newton, Massachusetts. He served the Antrim (New Hampshire) Baptist Church where he was ordained a Baptist minister in 1953. In 1957, he was accepted into the Presbyterian ministry and served the First Presbyterian Church in Flint, Michigan, for 10 years. From 1951-61, Robert and Nancy had eight children, and in 1967, they adopted four children who had been orphaned. In 1969, he moved the family to Minneapolis where he worked as chief therapist in the alcoholism unit of Hennepin County General Hospital. He and the family became Roman Catholic in 1971. He was ordained to the Diaconate in 1976 and from that year to 2010, he served in dioceses in South Dakota, Minnesota and Michigan. In 1998, he and Nancy retired to Lake Michigan, where he served St. Francis de Sales Church in Manistique. In 2010, to be closer to family, they moved to Saint Croix Falls, Wisconsin, where they lived happily until they moved into The Lodge of New Hope Assisted Living in 2019. They lived there together until Nancy's death on March 16, 2020. A month later, Robert moved to his daughter's farm in Marshall, and was admitted to Prairie Home Hospice the day he arrived. He lived an entire growing season on the farm and he remained mentally sharp up until the day he died. He is survived by ten children, 34 grandchildren and 58 great-grandchildren. In addition to Nancy, his wife of 70 years, he was preceded in death by daughter Mary and infant son Lincoln.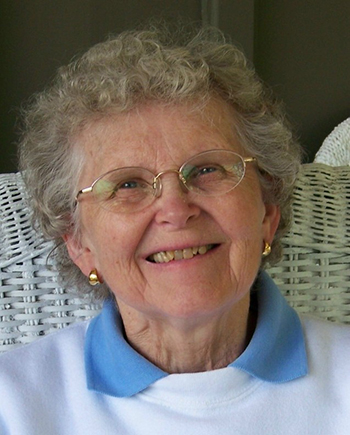 Mary (Joslin) Discher '50 on November 5, 2019. Mary was born in Kenmore, New York, and left to attend Kalamazoo College, where she met Wendell Discher '49. They lived most of their adult lives in the Rochester, New York, area. Mary graduated from K with majors in religion, physical education and sociology. She applied all three disciplines in her professional and volunteer lives. Mary was a 65-year member of Bethany Presbyterian Church in Greece, New York. She served the Presbyterian Church (USA) extensively on committees, as an ordained deacon and elder and as moderator for the Genesee Valley Presbytery. For many years, Mary served as a class agent for her K graduating class, writing letters on behalf of the Annual Fund and organizing class reunions. She was active in the Rochester, New York, alumni chapter, holding events in her home and hosting many College guests, and in 1991 she received the Distinguished Service award from the College. Mary will be remembered for her passionate teaching of the Christian faith and the love she showed to all people. Mary served as a host family for local international college students for many years. Travel and tennis were two of Mary's personal passions. She is survived by her four children, including Norman Discher '83, as well as her seven grandchildren.
Rosemary H. (Young) Davis '52 on December 4, 2020. Rosemary graduated from Kalamazoo Central High School, attended Kalamazoo College and graduated from Western Michigan University. Her husband, Jack M. Davis '52, died in 1983. Rosemary worked for the Northern Province of the Moravian Church Center, Bethlehem, for six years until retiring in 1995. Prior to that she worked at Martin Guitar for 18 years. She was a member of Palmer Moravian Church, where she sang in the choir and was a soloist. She was a delegate for the Northern Province of the Moravian Synod, where she was an advocate for gay rights in the church. She also volunteered for Meals on Wheels and was a volunteer and board member of Moravian Hall Square for eight years. Surviving are her three children, eight grandchildren, five great-grandchildren and a great-great-grandson. She was preceded in death by her sister, Phyllis (Young) Slocum '60.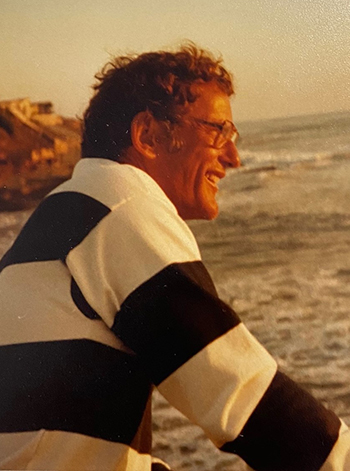 Terry Clifford Highfield '52 on January 1, 2021, after a brief illness. As a young man, Terry enjoyed sports of all kinds, especially football, basketball and fishing. After graduating from Greenville High School, Terry went on to Kemper Military School in Missouri. He earned his bachelor's degree at K, and his master's degree at Western Michigan University in physical education. He enlisted in the United States Army and honorably served our country during the Korean War and earned the rank of sergeant. He married Lois Ann Stevens in 1952 and they had two children. He was employed with the Plainwell School District, working as a civics and physical education teacher, driver's education instructor and football coach, retiring after 35 years of devoted service. Terry enjoyed his annual trips to Florida, working outside, landscaping and gardening. He continued to enjoy golf, tennis and cycling, and was a longtime member of West Hills Athletic Club and the Elks Club. Terry loved to brag about his grandson, Jack, who is an NFL lineman with the Cleveland Browns. On September 29, 1979, he wed the former Kathleen Conklin, and they were married for nearly 30 years, prior to her passing in 2009. Terry is survived by his four children, four grandchildren and two great-grandchildren.
Dr. Robert A. Luse '53 on November 3, 2019.
Charles Nelson Van Avery '53 on January 11, 2021. Charlie attended Kalamazoo College from 1949-51, and served in the Army from 1951-53. He graduated from the University of Michigan in 1960 with a B.S. in mechanical engineering. He worked as an engineer for IBM from 1961-87, at facilities in Kentucky, Texas, Vermont and New York. After leaving IBM, he did engineering work at several firms in Syracuse and Buffalo, New York, and retired in 1994 from FEMA, Inc. in Portage, Michigan. Charlie enjoyed golf, downhill skiing and cross-stitch, and was fascinated by aviation. He was a skilled contract bridge player and competed in regional bridge tournaments. His most cherished hobby was choral singing. He loved operatic tenors and was a member of multiple opera choruses over the years. His singing will be remembered by all who knew him. Charlie is survived by his beloved Mary Peoples, and four children.
Virginia "Ginger" O'Brien '54 on September 21, 2020. Her special friend of 37 years, Pat Ysais, was by her side. Ginger came to Kalamazoo to attend Kalamazoo College, graduating in 1954 with a major in physical education. She became a teacher, teaching at South Junior High for three years. She next worked as a ticket agent for Lake Central Airlines in Chicago and Indianapolis, before moving into a career as a travel agent. Ginger worked at Ermisch Travel in Kalamazoo, followed by International Travel in Portage, enjoying the perks of international travel for many years before retiring in 1994. In her retirement, Ginger volunteered for Meals on Wheels for 23 years. Ginger loved softball and was a third base coach for Menace in 1984 and Pandora in 1995. She also loved gardening and spending time with her friends at her cottage on Lake 21 in Delton. Another love Ginger had was her summers spent at Camp Nicolet for Girls, as a counselor from 1954–59. For about 20 years, the counselors were together for many reunions at different locations. They jokingly called themselves L.O.O.N.S, aka Ladies of Old Nicolet. Ginger had a beautiful singing voice and could write poetry until dementia took over the last few years of her life. Ginger is survived by family and friends that she loved dearly.
Martha (Hoard) Smith '55 on October 22, 2020.
Gary "Coach" Morrison '57 on January 3, 2021. Gary was a graduate of Battle Creek Lakeview High School and Kalamazoo College, where he was a storied athlete, earning Athletic Hall of Fame honors from each. At K, Gary was the leading basketball scorer and was twice named most valuable player on the basketball team. He earned seven varsity letters in basketball, baseball and track. He earned his master's degree in 1965 from Western Michigan University. His accomplished coaching career spanned 51 years, beginning at Galesburg High School and most notably over 43 years at Olivet College. While at Olivet, his basketball, baseball and golf teams combined for 21 MIAA championships, an accomplishment earned by only 10 other coaches in MIAA history. He was inducted into Olivet College's Hall of Fame in 2004. Despite all of his coaching success, he was most proud of the future endeavors of his former players and the relationships he was able to maintain long after their graduations and right up to the time of his passing. Gary loved to golf, fish and garden. Even while battling health issues, he was always planning for the next day, evident by the golf clubs in the garage, the fishing pole "at the ready" in his car, and his planted seeds found sprouting the morning of his death. He is survived by his spouse of 62 years, Judith A. Morrison, four children, 11 grandchildren and three great-grandchildren.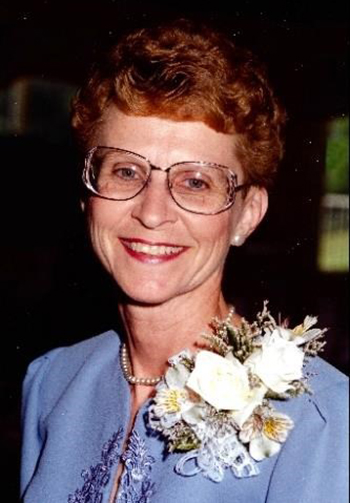 Jean L. (Hilton) Courtney '58 on October 25, 2020. Jean was a beautiful soprano, a dedicated teacher, a spirited tennis player, an avid traveler who set foot on every continent, a beloved daughter, a caring sister, a warm and selfless mother and an exceptionally devoted and loving wife. Living with Jean meant living with music. She was a music major at Kalamazoo College and a music teacher after graduation. Jean was a member of the Kalamazoo Community Chorale for fifty years. She had a song for every occasion, and often broke into song mid-conversation. To be loved by Jean was to be loved in countless, quiet ways. Her love appeared in warm cookies, picnics at Lake Michigan and special holiday feasts. She loved her family through custom birthday cakes, handmade clothes, and sing-along songbooks for road trips. Jean lives on in the intelligence and kindness of her three grandchildren. Jean lives on in the organizational skills and thoughtful parenting of her three daughters. Jean lives on in the gentle nature and joyful spirit of her sister. Jean lives on in the faith and kind words of her stepfather. Perhaps most of all, Jean lives on in the heart and memories of her husband for more than 59 years, Warn Courtney '58. She lives on.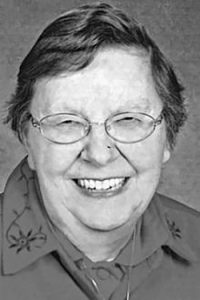 Carol Mae Goodhew '58 on December 4, 2020. Carol enrolled at Kalamazoo College where she played in the band and on the tennis team. She later transferred to St. Mary's College where she completed her bachelor's degree. Carol then began a 45-plus-year career in the microbiology department at South Bend Medical Foundation, and in 1970 she received the outstanding medical technologist award in the State of Indiana. Carol was a member of the First Methodist Church of South Bend where she was an active choir member for most of her life. Carol always enjoyed sports of all kinds and both played in and helped organize the women's golf league in South Bend. Carol enjoyed yard work, travel, dinner parties with friends, the Chicago Cubs and all Notre Dame sports. Carol was always willing to play inside/outside games of any kind with her nieces and nephews and once broke her toe while playing backyard soccer with her grandnieces and grandnephews. Carol was a kind, good-natured, selfless, strong person and two-time cancer survivor. She will truly be missed by friends and family alike.
JoAnne Valentine Simson '58 on November 6, 2020. A proud alumna of Kalamazoo College, she went on to earn a Master of Science from the University of Michigan and a Ph.D. from the State University of New York, Syracuse. She spent her long career in biomedical research and teaching, primarily at the Medical University of South Carolina. During her tenure there, she spent a sabbatical year at the Biozentrum in Basel, Switzerland, on a Fogarty International Fellowship. Following her retirement from MUSC, she taught overseas with the University of Maryland on American military bases in Korea, Kosovo and Germany. A member of the American Association of Anatomists and the American Society of Cell Biology, JoAnne won numerous awards, including grants through the National Science Foundation and the National Institutes of Health. As a practicing scientist, she was an author of 60 scientific publications, and she wrote several travel books and other nonfiction as well as fiction and poetry. She was also featured in a Smithsonian exhibition, Science in American Life (1994-2011). Jo Anne published extensively, travelled widely and lived fully. She is survived by three daughters and six grandchildren.
Karen L. Ciske '59 on August 16, 2020, with her husband, Don, holding her hand. Karen attended Kalamazoo College and Northwestern University, receiving both her Bachelor of Science in Nursing and her RN degrees. She then received her master's degree from the University of Minnesota. Karen had a lifelong passion for nursing education and taught at Illinois Masonic in Chicago, Midway Hospital in St. Paul and retired as assistant professor after 19 years of teaching at Bethel University. With ability and a great love of music, she became her church's piano accompanist at age 13 and later was organist at Presbyterian Church of the Way in Shoreview for 26 years. She was preceded in death by her brother, William Atkinson '63. Karen is survived by her loving husband of 62 years, Don Ciske, her granddaughter, and many family members, friends and colleagues.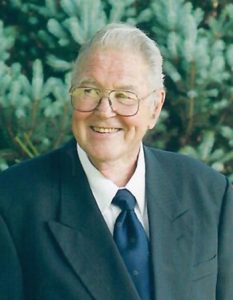 Rev. David Higgs '59 on January 2, 2020. David was educated at Rochester Institute of Technology, Kalamazoo College and Colgate Rochester Divinity School and was ordained by the New York State Baptist Convention. He served as pastor of Morton Baptist Church in Monroe County, the West Baptist Church in Oswego, the Kingsbury Baptist Church in Washington County and the United Church of Canada on Wolfe Island, Ontario. He also served on the Board of Managers and the Division of World Mission Support of the New York State Baptist Convention. He was a managing partner of the development company Higgs and Crayford in Kingsbury, New York. In retirement, he resided on Wolfe Island, Ontario, before settling in Pultneyville, New York. He is survived by his wife of 63 years, Barbara (Birchenough) Higgs '60, three sons and two grandsons.
Douglas J. Mackinder '60 on November 25, 2020. Doug graduated from Kalamazoo College and Detroit College of Law and practiced real estate and probate law from 1963 until he retired in 2016 at Olds and Mackinder in Hartford, Michigan. He was an avid golfer, was a member of the South Haven Men's Chorus, a member of his church choir and spent many an hour at his local coffee shops. If asked, he would say his greatest joy was watching his grandchildren play sports, cheering on the University of Michigan basketball and football teams, and spending time with friends and family. He is survived by his wife and high school sweetheart, Georgia Ann Freestone, whom he married on June 9, 1963, his two daughters and three grandchildren.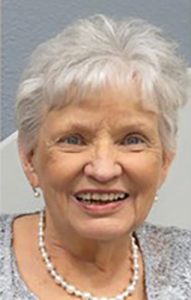 Phyllis Esther (Young) Slocum '60 on October 17, 2020. Phyllis attended Albion and Kalamazoo College, and later she would earn a special certificate to teach kindergarten. Phyllis excelled at music; in 1959 she was the winner of the Kalamazoo Symphony Orchestra's "Young Artist's Audition" and she sang an operatic aria with the orchestra. In 1960, she traveled to New York City to live with a friend and audition on Broadway. After only four auditions, she secured a part in the national tour of Destry Rides Again and toured for nine months across the U.S. and Canada. In 1961, she met Jerry Slocum. The two were married in 1962 and shared 52 years together before Jerry's passing in 2014. Moving to Michigan's Oceana County was an adjustment for a city girl, but soon she became involved in her new community and made many wonderful memories and friends along the way. In 1969, she committed her life to Christ at a revival service at the Hart Congregational Church. She sang in numerous church and community events, directed church choirs, played piano/organ, taught piano and voice, coordinated the 4-H talent show and started her own 4-H swim club. She enjoyed writing her own column for the Hart Journal following her reign as Mrs. Asparagus in 1977. After their children were grown, she started her own business, Phyllis Slocum On Location Photography, which she operated for 20 years. Phyllis became a speaker for Christian Women's Clubs International in 1995. Phyllis is survived by five of her six children, 14 grandchildren and three great-grandchildren.
Gerhard Albert Fuerst '62 on January 6, 2021. Gerhard grew up in Feuchtwangen, Germany. Gerhard was an artist, actor, athlete, author and a tireless champion of truth, justice and peace. He first came to the U.S. in 1952 as an exchange student at Santa Cruz High School, California. As a result of a serendipitous friendship with Knox Wicks '28, Gerhard returned to the states in 1958 to continue his university studies. He earned a bachelor's degree in political science and social sciences, and a master's in international and area studies (with a focus on Africa) from Western Michigan University. Gerhard also completed special coursework at the Technical University of Munich, Kalamazoo College, University of Michigan, Universidad Nacional Autonoma de Mexico, University of Oxford, University of Erlangen-Nuremberg, University of Nairobi, St. Mary's College and Harvard University. On a WMU-sponsored trip to East Africa, he met his wife, Marianne. They raised their four children in Kalamazoo and recently celebrated their 54th wedding anniversary. Gerhard was a world traveler, animal lover, spoke many languages and climbed several mountains. He was a respected teacher in the Kalamazoo Public Schools for over 37 years. He also taught part-time as an adjunct professor at WMU. During his career, Gerhard received the George Washington Honor Medal from the Freedom's Foundation of Valley Forge and three Excellence in Education awards from the Kalamazoo Education Foundation. He served as a board member of the Kalamazoo Bach Society and on the council of Trinity Lutheran Church. Over the years he sponsored German, figure skating, fencing and chess clubs, and he was a member of the U.S. Figure Skating Association and the U.S. Fencing Association. Gerhard was a published poet, writing in German, English, French and Spanish. He authored a book of poetry entitled Dies und Das und sonst noch Was…, which published in 2016, with a second edition coming out in 2021. Above all, he loved and was very proud of his family. His four children and eight grandchildren gave him much joy and pleasure.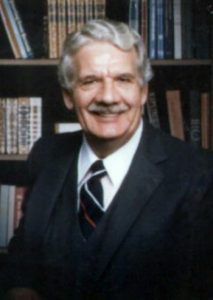 Clinton Martin '62 on January 3, 2021. Clint served his country in the U.S. Army's 82nd Airborne Division as a paratrooper from 1940-45. He was honorably discharged from the Parachute School, Ft. Benning, Georgia. He had served the Lord since September of 1946. Clinton graduated from K and earned his master's at Western Michigan University and a bachelor's from Trevecca Nazarene University. He attended Grand Rapids Baptist Seminary for one year and earned his Ph.D. from the California Graduate School of Theology. He was bi-vocational in his life's work, serving in the public schools as a teacher at all levels, elementary through college. He worked as a school psychologist in Battle Creek (Michigan) Public Schools for 23 years and in Montcalm County intermediate schools for another three years. Clinton was also employed by the Educational Science Division of U.S. Industries, Inc. as chaplain and psychologist. During these years, Clinton served churches as pastor, evangelism director and district evangelism trainer. He was preceded in death by his first wife, Helen, of 62 years and a son, Christopher. He leaves behind his wife, Jayne, three children and several grandchildren and great-grandchildren.
Peter "Pete" Harvey Nation '63 on September 29, 2020, after a brief but fierce battle with lung cancer. Pete attended Hartford High School then Kalamazoo College, where he graduated with a degree in economics. Although he spent many of his formative years in Michigan, Pete remained a die-hard White Sox, Bulls and Bears fan. Pete's favorite was watching his teams or sci-fi shows from a comfy chair, wine and cheese close by. Right out of college, Pete joined Monroe Industries, where he worked for 19 years and rose to regional manager. In 1985, he transitioned to Advanced Business Systems in Moline, Illinois, and moved in 1993 to Peoria to found American Business Systems, achieving his lifelong dream of owning his own business. After 21 years, American Business Systems was bought out and he continued on to assist with the transition for another year and a half. Pete enjoyed working and driving, so he chose a retirement job at Hertz. Pete is survived by his wife of nearly 35 years, Pat Johnson-Nation; first wife Carol Converse '64; his three children and stepchildren; five step-grandchildren; and a step-great-grandson.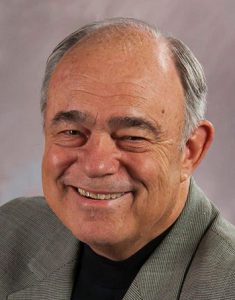 Robert "Bob" Shearer '65, loving husband of Ellen Shearer, on December 8, 2020, in South Carolina.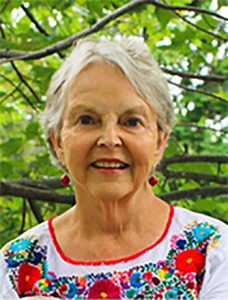 Marilyn Halverson Bamford '66 on September 27, 2020. Marilyn attended K for two years and then transferred and graduated with honors in 1965 from the University of Michigan Ann Arbor with a B.A. in education (Phi Kappa Phi). Marilyn married Dr. Joel Thomas Mitchell Bamford on June 22, 1965, in Baltimore, Maryland, where the groom was attending medical school at Johns Hopkins School of Medicine. Marilyn then began teaching second grade in Baltimore Public Schools. A year later, moving to Cooperstown, New York, she served as caseworker for the Otsego County Department of Social Services and gave birth to her first daughter, Sarah, in 1967. From Cooperstown, they relocated due to military service and lived in Holt, Michigan, New London, Connecticut, and Port Hueneme, California, where Marilyn gave birth to her daughter, Maria, in 1970. Marilyn had a deep passion for travel and adventure. A lifelong Christian, her relationship with Jesus Christ gave her infinite solace early in childhood and later inspired her progressive politics, fighting for the Democratic Farmer Labor Party. Her professional resume demonstrates a dedication to facilitating her community's spiritual and emotional health. She was an ordained deacon and a licensed marriage and family therapist. She volunteered with the Episcopal Retreat Center Board, the Women's Coalition, Hospice St. Luke's and as a volunteer chaplain at Miller Dwan Medical Center, among many other organizations. She dearly enjoyed teaching chaplaincy students in Cameroon and Bangalore, India, in 2009 and 2010. What can't be put across in the few words here is what a force of nurture Marilyn has been to people touched by her presence. She inspired and encouraged both of her daughters to creative and service pursuits. Though she was shy about her own gifts and contributions, she was extremely generous with her support of the artistic pursuits of others—even when they included her in a humorous light, as when she was featured in many of her daughter Maria's comedic performances—either as herself, or with her daughter, or with Emmy-winning actress Mary Kay Place playing her. A consummate gardener, she was always happy with her hands in the earth. She made flowers, people and organizations bloom with her great care and love.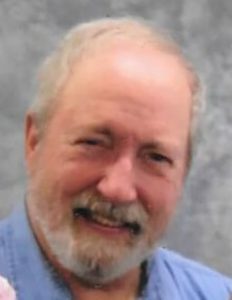 Lawrence "Larry" Opie '67 on January 26, 2021, after a five-week battle with COVID-19. After graduating from K, Larry pursued a Master of Divinity at Northern Baptist Theological Seminary, graduating in 1971. During the charismatic renewal of the 70s, he began ministering in charismatic churches. As his careers transitioned over his lifetime, Larry worked in various jobs, including working for Motorola for 15 years before retiring six years ago. As a dedicated Christian, Larry served God in the church and the wider community. He pastored several churches, including serving as an assisting minister at Cornerstone Pentecostal Church of God in Harvard late in his life. Through life's twists and turns, Larry exhibited an unwavering faith and a steady persistence to keep moving forward. Caring for his daughter, Angela, who had extreme cognitive and physical disabilities, illustrated Larry's ability to approach crises with grace and dignity. Larry cherished her and displayed great tenderness in caring for her until she died at the age of six. His perseverance was seen throughout his life, including when his second daughter died as an infant and two of his sons lost their sight. Whether with his children, friends or strangers, Larry believed the best about people. He treated everyone he encountered with decency and dignity. An insatiable curiosity marked Larry's life and he continued to cultivate a love of learning throughout life. Larry always loved the intersection of faith and science. In his later years, he travelled around the Midwest giving seminars on faith and science with a friend. People describe Larry as having a big, generous heart; he added love and laughter to the world. Larry is survived by his six children and 13 grandchildren. Larry was preceded in death by his wife, Jo Anne, and his children, Angela and Melinda.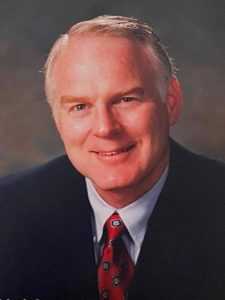 Jon Muth '67 on January 29, 2021, after his long and courageous battle with idiopathic pulmonary fibrosis. When initially diagnosed over seven years ago, Jon was told to start getting his affairs in order. Over the next seven plus years his resilience and upbeat attitude baffled doctors—he maintained an incredibly full life and true to form exceeded all rational expectations. He died peacefully in his home surrounded by his family. After graduating from K, Jon received his J.D. from Wayne State University in 1971. He began practicing law with Miller Johnson and remained there his entire 43-year career. He described the practice of law as the melding of life and law into a singular, purposeful destiny. And he did just that. He lived his life and practiced law with purpose, integrity, empathy, wisdom and curiosity. He was fiercely competitive but always exercised that spirit with decency and fairness, never sacrificing his strong moral ethic. He was the only State Bar of Michigan president to serve for 18 months, and managed while also performing the executive director's duties. He served for 10 years on the Kalamazoo College Board of Trustees, earning the College's Distinguished Service Award in 1991. He was a committed mentor to young lawyers and was given the Grand Rapids Bar Young Lawyers Section Service and Mentoring Award in 1999. He was particularly proud of his involvement in founding the Kent County Legal Assistance Center (KCLAC). Today the KCLAC helps over 18,000 people each year with family, housing, consumer and other basic legal issues. Jon served as organizational chair and trustee, helping found the startup in 1996 with a 23-day cross-country "Leg Aid for Legal Aid," bicycle ride raising over $20,000. He averaged 125 miles per day for a total of 2,881 miles, from San Diego to Charleston, South Carolina. In 2011, Muth was named by Michigan Lawyers Weekly as the lawyer of the year. The scope and breadth of Muth's professional accomplishments pale in comparison to his love and devotion to his wife of 54 years, Carol (Hoben) Muth '68, two sons, including Jeff Muth '94, two brothers, including Andy Muth '71, and five grandchildren.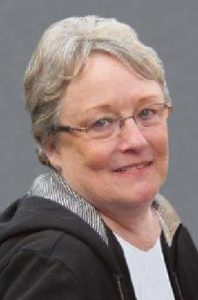 Cathy (Jenkins) Fulkerson '68 on December 7, 2020, after a brief non-COVID related illness. Cathy graduated from K with a bachelor's degree in sociology. The highlight of her time at K came in September of 1966 when she traveled to France for six months as part of her foreign study program. Her parents met her there and they traveled to England and Wales, which was the site of her father's birthplace. They connected with many of his cousins and friends in Wales and it was an experience she recalled many times. She worked many years at First National Bank after graduation. After leaving First National, she worked with The Upjohn Company, mostly at the farm office in Richland. She always referred to it as her "dream" job. She loved the "Farm" and the people who worked there. She retired at age 62 after 35 years of dedicated service. Cathy loved to travel to her beloved Upper Peninsula and enjoyed many trips with her husband, Bill. She enjoyed retirement immensely and spent much of her time socializing with friends and indulging in her hobbies, of which there were many: quilting, crafting, reading, sewing and genealogy. She cherished her house and watching and feeding the birds, squirrels and chipmunks and decorating for the holidays. She was a cat person through and through and adored her cat, Sugar. On December 9, 1972, she married William "Bill" Fulkerson. She was preceded in death by her stepson, Daryl; she is survived by her loving husband of 48 years, Bill. Her gentle kindness, generosity and dedication will be missed by all.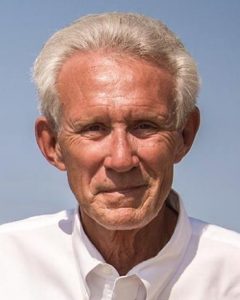 James David Tidwell '69 on December 31, 2020. He will be remembered as a fine scholar, a beloved teacher and an outstanding athlete. More than anything, he loved a good discussion on topics ranging from existentialism to the Detroit Lions. He was intrigued by the basic contradictions of humanity—good and evil, cynicism and altruism, love and loss. At K, Dave majored in philosophy and religion. There he played on the tennis and football teams, and he was inducted into the K Athletic Hall of Fame with the 1966 MIAA Champion Men's tennis team. He earned a master's in religion at Vanderbilt University. On November 17, 2000, Dave married his childhood sweetheart and long-time tennis partner, Carol Otwell. They traveled extensively together and brought back wonderful memories. In retirement they added on to their cottage near Lake Michigan and became South Haven residents. Dave spent his professional career as a teacher, coach, writer, lecturer and tennis professional. For six years he taught history at the ARAMCO schools in Saudi Arabia. His next assignment was as head of the English department and coach at University Liggett School in Grosse Pointe. His final position was at his beloved Cranbrook-Kingswood School in Bloomfield Hills. There he served as the head of the religion and philosophy department, coached tennis and football and was the chaplain of the school. He made a difference in the lives of thousands of students and athletes. In retirement Dave continued to teach and lecture. He offered classes at Lake Michigan College and spoke at churches and libraries. Dave's outlook on life was always positive. He was adventurous (once running with the bulls in Pamplona, Spain), empathetic, gregarious and kind. Dave is survived by his wife, Carol, his son, stepdaughter and stepson Robert Oakleaf '01, and six grandchildren.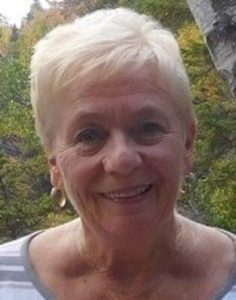 Gayle Ann (Elliott) Venner '69 on December 29, 2020. A graduate of Kalamazoo College, she studied abroad in Quebec and France. She was a lifelong hotelier and a groundbreaking female executive.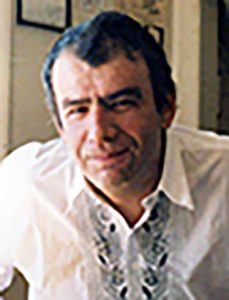 William Bruce White '71 on December 16, 2020. Bruce attended K, finished at Western Michigan University and rarely again left the Kalamazoo area. Friendly and garrulous, he was first and always a poet. He gave readings locally and published 31 chapbooks, which were sold at Michigan News Agency. Four of them were illustrated by his friend Chris VanAllsburg. A poem of his can be found in Angela Williams' Michigan anthology With a Cherry on Top, published in 2006 by Mayapple Press.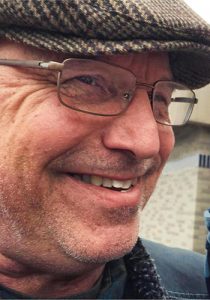 Timothy Donald Fite '74 on September 8, 2020. Tim attended Kalamazoo College where he received a scholarship and played football, and he served in the United States Navy. Tim was an intelligent, creative and talented man who sought out several ventures during his life: delivering Twinkies and Paramount Potato Chips, dissecting specimens as a histologist, keeping the earth clean at the recycling center and finally finding his passion to purchase, renovate and rent investment properties in the Cadillac area. Tim loved his family and his church, and he was willing to lend a hand to tackle any project for others and at home. Tim was adventurous and loved being on the water, especially sailing. He and his partner, Amy, spent countless hours exploring the great outdoors together. He loved playing his guitar, performing with the praise band at NorthernLight Church, and sing-a-long campfires with family and friends. He was always busy fixing and building all kinds of things for his children and granddaughter. He was a great dad to his children, taking them fishing, playing catch and Pop Up 500 in the backyard, and supplying endless underdogs at the park. He coached soccer and taught them how to play tennis and ice skate. He took them on adventures to Niagara Falls and the U.P., to concerts and to the cottage on Secord Lake. He loved the Lord and telling others about Jesus and the Bible. Tim is survived by his best friend and fiancee, Amy, of Cadillac, his two children and stepson and a granddaughter.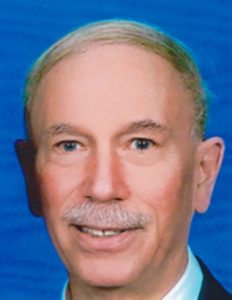 Robert Ashton West Strong '74 on October 6, 2020.
Bob was drafted into the Army in 1969, where he served in the Intelligence Division in both Germany and Vietnam. While in Germany, he also served on the ski patrol. After returning from the war with a new enthusiasm for his education, Bob completed his degree at Kalamazoo College and went on to obtain a law degree at the University of Michigan. While at K, he met and fell in love with Mary Voght, who offered him a slice of orange (and her heart). They were married in 1977. Bob joined Clark Hill PLC (previously Hill Lewis) in Detroit in 1977, where he specialized in energy law and served as associate, partner, then later consultant for 43 years. Bob loved to travel; he and Mary cruised around Alaska, the Caribbean, the Mediterranean and the Baltic, as well as the waters around England, Scotland and Ireland. During his more athletic years, Bob enjoyed playing tennis and sailing competitively. He remained an avid Wolverines fan for the duration of his life, and he never turned down a game of bridge with friends. Bob and Mary shared a love of classical music. To celebrate Mary's 70th birthday, Bob organized a family trip to NYC to see "La Bohème" (Mary's favorite!) at the MET. Bob leaves his wife, two daughters and two beloved grandchildren.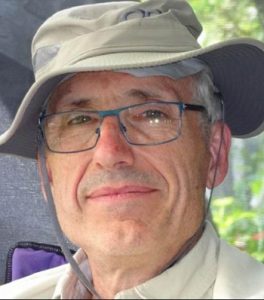 Joseph Michael Ferrara '75 on January 8, 2021. Joseph earned a bachelor's degree from K in philosophy, a bachelor's degree in agriculture from Western Michigan University and an RN from Kalamazoo Valley Community College. He married Yvonne Dutton in 1978. Joe continued to hone his nursing skills through the years with many certifications in advanced ICU care. He worked at Bronson Hospital for 40 years as an RN where he was appreciated by both patients and co-workers. He retired in 2018. Joe loved the outdoors—gardening, walking, kayaking, birds, bees, butterflies, plants and animals. Joe and Yvonne lived in Gobles for 37 years on a 45-acre farm where they raised their children and a menagerie of farm animals. Joe also kept bees and cut hay. Joe had many hobbies: He was a third degree blackbelt and held a judo national title for many years. He created an archive of Kalamazoo Catholics as part of his ongoing research in genealogy. Joe had an exemplary character and a pure, unselfish heart. He had a wonderfully witty sense of humor. He was logical, down-to-earth, generous and practical. His love of learning and innate problem-solving skills led him into diverse interests that kept him constantly inspired and astute. A note from Joe: "Thanks to everyone who spun the fabric of my existence, the family and friends, the lovers and villains. All of you created my life and I thank you. You too, Nature: you go girl! Bye now." He is survived by his wife, two children and two grandchildren.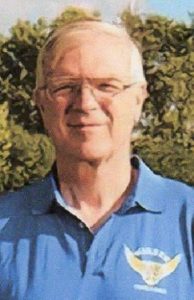 William "Bill" Dawson '78 on September 11, 2020. Bill fought a brave battle with esophageal cancer since his diagnosis in July 2019. After graduating from K, Bill moved to Illinois where he taught math and coached cross country and track. He was at North Chicago High School for four years and at Stevenson for three years. He found his "forever" position at Warren Township High School. Bill was a talented math teacher at Warren for over 35 years. His passion was being the cross-country coach for the last 34 years and the track coach for the last 27 years. He was inducted into the Lake County Hall of Fame in 2016. He was credited not only for his many state champions, but also for hundreds of Academic All-American athletes. So many of his runners went on to compete at the college level. Bill's greatest strength was his passion for young people and for being an outstanding role model for his student athletes and young coaches. Bill enjoyed cooking and baking, often preparing meals for the math department (some a bit spicy). He thrived on gardening and flowers, photography and piling up miles on his bike. He is even credited with helping his nieces pass math by taking their nightly phone calls. Surviving are his wife, Tami, and his two children.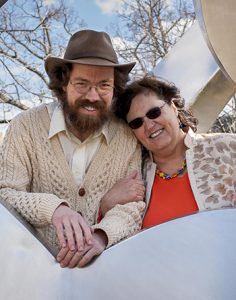 Daniel H. Russell '05 on December 18, 2020. Daniel was born September 11, 1982, to Scott '76 and Deborah Russell '76 in Kalamazoo. He was one of the first children with a technology-dependent medical issue to live at home, sparking a lifelong commitment to disability and healthcare advocacy. Daniel graduated with a B.A. in biology at Kalamazoo College, and worked as a researcher at biotech startup Venomix before going on to attend the St. Louis University School of Public Health. He spent time doing public health work in Liberia and was very involved in his church and community. He loved to travel and studied abroad in Spain. He was a lifelong NPR listener, and a regular at Water Street Coffee Joint, Sarkozy Bakery and Bell's Brewery. He was known for his quirky sense of humor and appreciated a good pun. Daniel is survived by his mother, Deborah Russell, and his twin sister, Margaret. He was preceded in death by his father, Scott Russell. Daniel had a deep passion for social justice and for helping others in ways big and small. He is remembered by friends and family for his intelligence, kindness, thoughtfulness and generosity.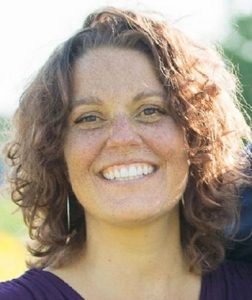 Dr. Chelsea (Cunliffe) Boet '06 on November 14, 2020. Chelsea was a Heyl Scholar at Kalamazoo College and after graduating she went on to Wayne State Medical School. She did her medical residency in Grand Rapids, training as an internist and pediatrician. For the past six years, she worked at Spectrum Health's Grandville office as a primary care physician. In September 2013, Chelsea married Peter Boet, the love of her life, and the two settled in Grandville. Their daughter Lillian was born in 2015 and their son Oliver was born in 2018. Two months after Oliver was born—and the same week an online survey named her as one of the 10 best family doctors in the Grand Rapids area—Chelsea was diagnosed with advanced colon cancer that had spread to the liver. Although her prognosis was dire, Chelsea and her medical team did everything they could to prolong her life. Chelsea returned to work part time and spent the past two and a half years creating as many memories as possible with her family and friends. After her diagnosis, Chelsea became an outspoken advocate for colon cancer patients and research, joining the board of PALTOWN, a national advocacy group. For the past two years, Chelsea organized a 5K fun run/walk in Grand Rapids that raised tens of thousands of dollars for the organization. Chelsea was known among her friends and family for her razor-sharp intelligence, her wicked sense of humor, her fierce devotion to Peter and their children, her skills as a doctor and her beautiful smile. She was an outspoken liberal who was especially passionate about women's and children's rights. She also was outspoken about her atheism, and even wrote about that on the blog that documented her experience with cancer. Through Kalamazoo College and Wayne State med school, she had friends around the world. Chelsea lived life to the fullest up to her last days. In the last weeks of her life, she hosted a family Halloween event for her children, went on a hot-air balloon ride, celebrated her last birthday and toasted the election of Joe Biden. Her family is devastated by her death and the hole that it leaves. She will never be forgotten. Chelsea is survived by her husband, Peter, and their two children.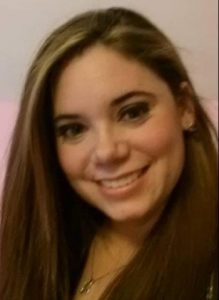 Caitlyn Q. (VanGelderen) Herr '12 on September 22, 2020, at Michigan Medicine in Ann Arbor. Caitlyn earned a bachelor's degree from Kalamazoo College in chemistry. She was currently a graduate student in biochemistry at Michigan State University, where she was also working as a teaching assistant. After graduating from K, Caity worked for a year in a chemistry lab (NeoGen) before starting her graduate studies in Lansing. On June 13, 2015, Caity was united in marriage to her loving husband, Steven Herr, in Punta Cana. Caity enjoyed reading and spending time with her pets, Remmie, Winnie and Smoky, but above all, time spent with family and friends was most important to Caity. Her heart of gold, coupled with her generous nature and love for life, will live on for years to come. Caity leaves to carry on her legacy her husband of five years, Steven her beloved son, Brayden Lee Wayne Herr; her parents, including Dr. Jeffrey VanGelderen '81; and many family members and friends, including siblings Benjamin VanGelderen '10 and his wife, Arica '10, and Peter VanGelderen '16.
FACULTY AND STAFF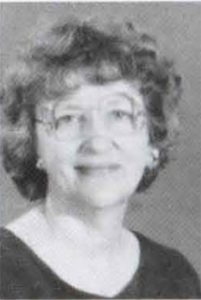 Mary Elizabeth Birch on October 28, 2020. Mary Beth was valedictorian of the Northwestern University class of 1953. She was a pianist and harpsichordist who taught piano privately and at Kalamazoo College for forty years, as well as serving as staff accompanist at the College. She was a co-founder of the Kalamazoo Chamber Music Society. She was harpsichordist for the Kalamazoo Bach Festival for many years, and also specialized in performing on the fortepiano, historical predecessor of the modern piano. Over a span of fifteen years, she produced and performed in a series of concerts entitled "The Fortepiano in Ensemble." Mary Beth was awarded the Kalamazoo Medal of Arts in 2003. She is preceded in death by her husband Jae Birch. She is survived by her three children, seven grandchildren, three great-grandchildren and long-time companion, Larry Smith.
Ryan Story on January 29, 2021, at his home in Otsego. Ryan attended KVCC, majoring in machining, and had worked an internship at Pharmacia. He also worked security at the Kellogg Foundation and at Kalamazoo College. He was a diehard Red Wings fan and loved playing hockey, playing for the Kalamazoo Eagles, K-Wings and the Grand Rapids Grizzlies.