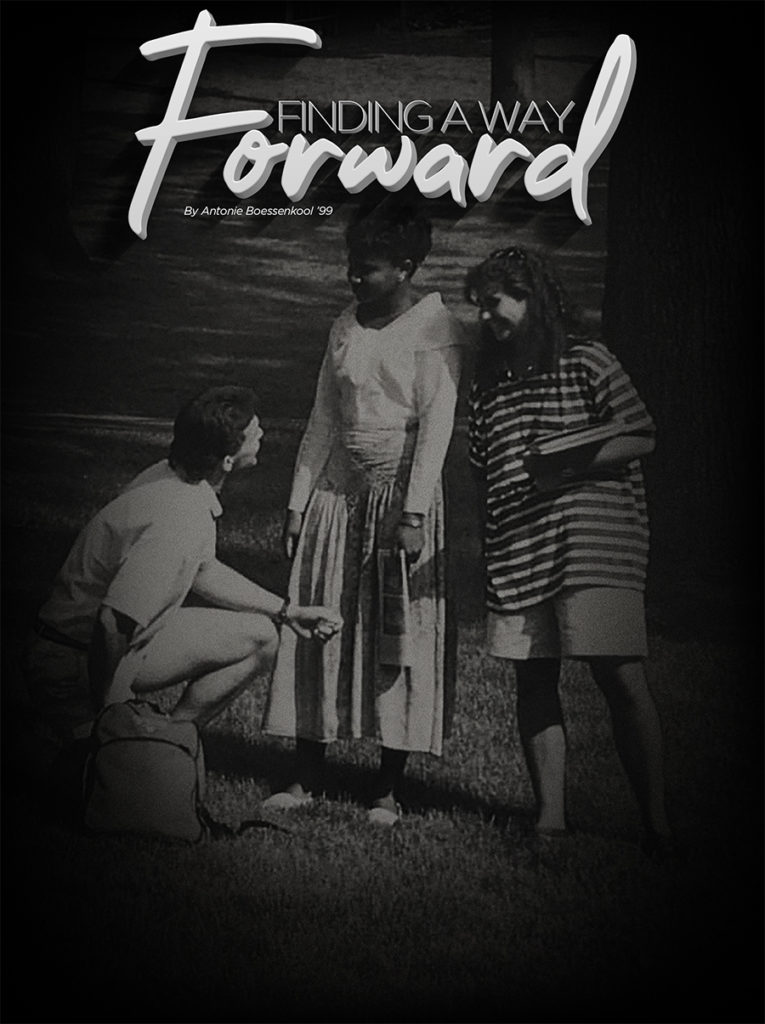 Sonya Olds Som '94, hadn't planned to go to Kalamazoo College, but she says she's glad she did. The College gave her the broad liberal arts education that has helped her thrive as a lawyer and the resiliency she needed at a crossroads during the 2008 recession. Today, as a lawyer and an executive search consultant in Chicago, Olds Som helps her clients find their way forward—from individual executives looking for new jobs, to large corporations wanting to diversify their workforce. Some of them are at a crossroads, just as she was, as the coronavirus pandemic and heightened focus on racial inequity prompt professionals to reassess their goals, their jobs and their lifestyles.
She counsels them from her own experience of facing an unknown future. Fortunately, throughout her education and career, her ability to make the most of serendipity has served her well, starting with Kalamazoo College.
"You have to have confidence that you can find a new path that will take you to wonderful places that are unexpected," Olds Som says.
HAPPENSTANCE

Near the end of high school in the Detroit suburb of Southfield, Michigan, Olds Som was accepted at the University of Michigan and was preparing to enroll there. Happenstance brought a change of direction, a theme that would repeat itself in her life. A high school friend asked Olds Som to come along on a trip to Kalamazoo College, where she was going to meet with the admissions office. While Olds Som waited for her friend outside the office, an admissions counselor asked her where she was going to school, then invited her in for a chat.
"Next thing I knew, instead of going to U of M, I went to K."
It fit. Her passion for traveling abroad already had been sparked by a trip to England with her high school choir, and the college's emphasis on study abroad was appealing. At K, she says, she felt like "a big fish in a small pond," and she took advantage, cramming as much into her four years as she could.
"I was Miss K College!" Olds Som says.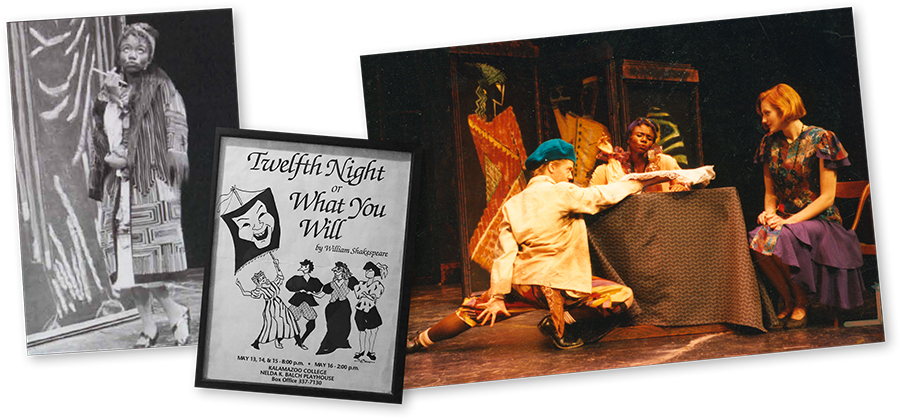 "I was involved in everything possible." That included singing in the Bach Festival Choir, acting in college plays and working behind the scenes in the theatre department. She played saxophone in the band, was active in the Black Student Organization, took classes in four languages—Latin, French, Italian and Spanish—and studied abroad in Spain.

She had lots of energy to pour into her projects, including the female barbershop quartet she formed and a school newspaper column on diversity she co-authored with classmate and lifelong friend Psiyina (Hines) Davis '93. They took up questions such as "Why do some Black people prefer to be called African Americans?" and "Why do all the Black students sit together in the dining hall?" It wasn't provocative stuff, Olds Som says. The campus was pretty liberal, although there weren't a lot of minority students and perhaps 20 Black students in all.
"When I think of my undergrad, I think about a time of immersion and discovery and really being nurtured and exposed to so many different ideas and people," she says. "There were just so many interesting things to be a part of."
She darted between majors, including theatre and music, before finally settling on English. She was close to her English professors, including the late Ellen Caldwell, who opened Olds Som's eyes to the depth and brilliance of Shakespeare, and Gail Griffin, still a friend today.
In her senior year, Olds Som was no less driven. She put together a Senior Individualized Project in theatre/English/sociology that took her to Sierra Leone, where she studied West African storytelling by traveling to villages to collect and record traditional stories. Back in Kalamazoo, she weaved the stories into a cohesive script, gathered students from the Black Student Organization and directed a performance. Many of her classmates in the performance had studied abroad in Sierra Leone too, and they wore the African clothes they had gotten there.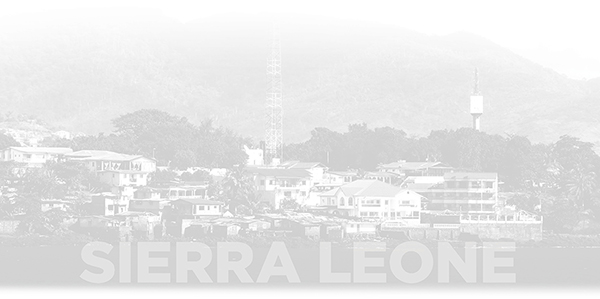 While she was in Sierra Leone, Olds Som was waiting to hear back from law schools she had applied to, complicated by the fact that getting mail from the United States wasn't all that easy. Another instance of serendipity was about to occur.
Her Latin teacher, Peter Corrigan, had suggested Cornell Law School. Olds Som had been Corrigan's teaching assistant for Latin and Greek. He had attended Cornell as an undergrad and had a good experience. What's more, he told her, he had heard through his alumni network that Cornell Law School had a program in Paris at the Sorbonne. Olds Som was sold.
"I thought, 'That's the thing for me!'" she remembers.
"These are the kind of decisions that you make when you don't have it all figured out."
RESILIENCY
Growing up in Pittsburgh and later Detroit, Olds Som was exposed to arts and culture in a variety of ways—her mother ensured it.
"My mother made sure that I not only saw movies and concerts, but I went to church and the symphony and the opera. I was just exposed to a lot of different things culturally, and I think that formed a lot of the foundation for my liberal arts mindset that attracted me to K."
It being the '80s, she also watched The Cosby Show. Clair Huxtable, the matriarch of the Huxtable family, played by Phylicia Rashad, gave her an example of what she could become.
"She seemed just to be so all-knowing, had all the answers, had everything together. And I thought, 'Wow, that's who I want to be.'"
Law seemed like a natural path, Olds Som says. She wrote well and was a confident public speaker, and she wanted a challenging career where she would be able to help people and also have a good life. Her first job out of law school came about much as her decision to go to Kalamazoo College did—by happenstance.
She graduated from Cornell Law School without a job, but with the connection of a Cornell alumna, she landed a position in the immigration practice group in an Atlanta law firm.
She hadn't studied immigration law, but for the next 10 years, she traveled to China, Japan and South Korea, working with U.S. corporations to secure work visas for their foreign national employees. These were the years of the tech boom, and companies sought the highly educated software engineers and programmers who came from these countries. The work was intricate and detailed but rewarding, especially when clients were grateful and happy she had helped them achieve their goals.
Suddenly, the 2008 recession altered everything, just as Olds Som became a mom. She and her husband were living in Chicago by this time, and their son was born in January that year. In September she moved to a new job at a new law firm.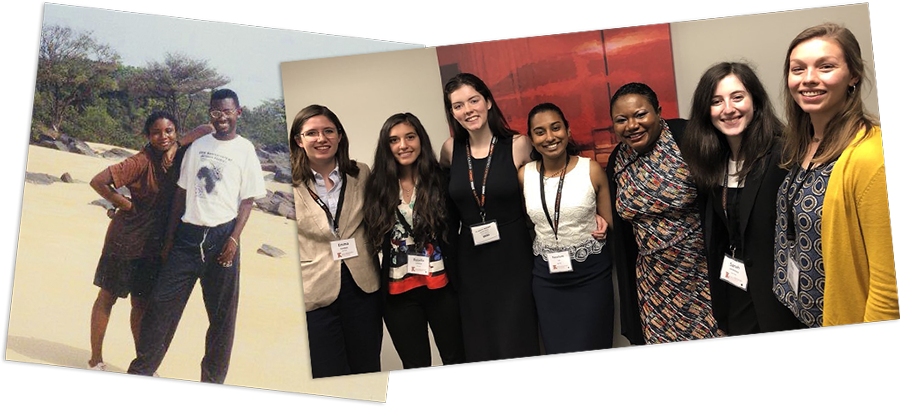 "It was spectacularly bad timing to change firms and try to bring over business and build a practice," she says, laughing. "I was not able to do the business generation that I'd hoped I'd be able to do." In a short time, she was laid off, along with lawyers who had worked at the firm for years, even decades.
After the shock wore off, she got some sound sleep. Then she reflected. It was a chance to think about her direction.
"It actually became sort of a moment to say, 'Have you really been happy doing this? Are you managing it and juggling that well? You've been trying to be a new mother and trying to keep this career afloat. Is this really what you want to be doing?'"
Olds Som sought input from other professionals, including lawyers who had left law to pursue new interests. Again, a connection led to a new start. The recruiter who had placed her at her most recent firm, where she had been laid off, suggested Olds Som come talk to her about being an executive recruiter herself. Olds Som was interested and decided to give it a shot for six months. She's now been an executive recruiter for 10 years.
REEVALUATING
Today, because of the coronavirus pandemic and resulting economic fallout, some of the executive clients Olds Som counsels also have lost their jobs. Some of them are viewing their change in circumstances as an opportunity to reevaluate the direction of their lives. Some live on the other side of the country from their families and are thinking of moving closer, now that it's not as easy to fly as it once was. Others say they're contemplating whether their companies' values align with their own.
"There's a generation of lawyers now who did not experience that 2008 downturn, and some who have been laid off recently," she says. "I've been able to share the benefit of my experience and how something that felt like the worst thing ever ended up being an opportunity to reinvent myself and do something else."
Olds Som's reinvention brought her closer to an issue she cares about and put her in a position to make an impact. As an executive search consultant at Heidrick & Struggles, which she joined last year, she guides companies, universities, nonprofits and law firms in their efforts to increase diversity in their workplaces and executive ranks.
To varying degrees, hiring managers have said for years they want to increase diversity in their companies, she says. But now, particularly with the killing of George Floyd and the Black Lives Matter protests, the timing may be better than ever to make strides.
"It's put a real spotlight on the racial divisions and challenges in this country," she says. "That has been at a societal level, but it's also a spotlight on corporate America. Since this summer, there has been just a laser focus on, 'No, we really have to do better as a company. We have to do better for our existing employees and we have to do better at bringing in diverse talent from the outside.'"
There is a business case to be made for increased diversity in companies, she says. Statistics show that diverse teams in the workplace make better decisions. They're less likely to, for example, produce an ad that appears tone-deaf to women or minorities if women or minorities are on the team.
"Smart companies realize they need to be in touch with their customer base," Olds Som says. "They need their workforce and decision-makers to be in touch with and in tune with the society around them."
Another approach she takes when counseling companies on diversity is to ask them what kind of company they want to be.
"You say you have certain goals, a mission statement, beliefs…How are you actually living those stated principles? Are you the organization that you say you are and that you want to be, and how is diversity and inclusion a part of that?"
Along those lines, some of her executive clients say the pandemic and national discussion about racial injustice have given them pause to consider whether their employers, or even they themselves, are living up to the values they set forth, including diversity.
And for clients who have lost their jobs, particularly minorities, she counsels them on the skills they need that go beyond textbook learning. Most important among them is being able to connect with people who are different from you, she says. It might mean being able to talk about books and theatre or sharing a love of opera or travel. Olds Som connects with her clients over an affinity for the movies of Orson Welles, comic books and the musical "Hamilton."
"There are all of these ways to build relationships with people, so that you can build trust, so you can get clients, so that you can win the trust of your colleagues and partners in your firm."
That skill of building connections is essential for minorities and women seeking to excel in their careers, she says. It's imperative to making workplaces more diverse.
"For women and minorities, that's particularly important, because you may not remind the person that you're talking to of themselves or of a younger version of themselves. So they may say, 'There's distance between us.' These are ways to bridge that gap…to be able to show that you can get to know me and I'm not an outsider.
"K was a really great preparation for not just law school but for being a lawyer," she says. "The thing that people don't really tell you is that once you have mastered your craft and you're good at being a lawyer, all these other things about you end up being so important to your success and your career."
For her, that well-roundedness stemmed from her liberal arts studies. "All of those lessons for me go back to K, and getting that renaissance type of education."