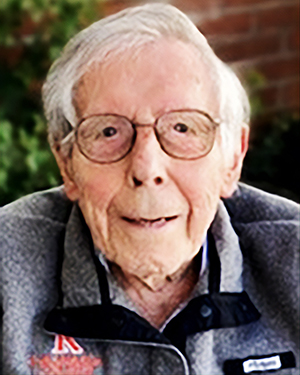 Eugene C. (Gene) Yehle '41 passed away on Friday, August 7, 2020, at age 100, in Midland, Michigan. Gene is remembered by many for his humility; his faith; his caring for his late wife Millie during her decade-long battle with dementia; his service to the Midland community; and his employment at the Dow Chemical Company. As Gene finished high school, he was encouraged by his pastor to attend Kalamazoo College, where he studied economics and met his late wife Mildred Hoff '43. Together they had three children and had a lifelong love affair with Michigan, which included stops in Ann Arbor and Midland. Gene always had a thirst for education and teaching. He earned four degrees, including a bachelor's from K; a master's in business administration from the University of Michigan; a master's in meteorology from the Massachusetts Institute of Technology (MIT); and a doctorate from U of M's School of Business Administration. Gene and Millie began their 70-year marriage in Detroit on June 14, 1943. A cadet in the Army Air Force at the time, Gene was stationed in the Boston area, which became the couple's first home. He attended MIT before being reassigned to the Air Force Weather Service at the Pentagon in Washington, D.C. With the war concluded, Gene and Millie relocated to Ann Arbor to pursue his doctorate and assume a faculty position at Michigan's Business School as associate professor of statistics. During a sabbatical, Gene began consulting with Dow Chemical. In 1957, Gene was recruited for a full-time position at Dow, which became a 30-year career. During and after his Dow years, nonprofit organizations, including Alma College and the Charles J. Strosacker Foundation, benefitted from his leadership and financial knowledge. He had been a trustee of the Strosacker Foundation since 1977 and its board chairman from 1983-2011. Gene was a trustee emeritus of Alma College, from which he held an honorary Doctor of Laws degree, and he supported several other faith-based charitable and nonprofit organizations. In 2015 Gene was named "Sweetheart" of the year by Creative 360, a Great Lakes Bay Region arts advocate organization, for his significant contributions through exceptional vision, leadership and commitment to the arts. Surviving Gene are his three children, including Dick Yehle '68, an Emeriti Trustee of the College, six grandchildren, including Susan Ritter '97, and six great-grandchildren. Gene was predeceased by his wife, Millie, in 2014.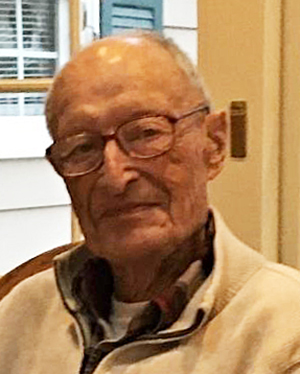 Phillip Mange '49 of Kalamazoo, Michigan, passed away on June 18, 2020. He graduated from Kalamazoo Central High School in 1943 and served (non-combat) in the U.S. Army Signal Corps during World War II in Alaska. He graduated from Kalamazoo College with a degree in physics and earned his Ph.D. in physics at Pennsylvania State University, where he engaged in space research. Subsequently he served on the staff of the International Geophysical Year from 1957-58 in Belgium and the United States. In 1959 he moved to the Naval Research Laboratory (NRL) in Washington, D.C., where he continued to do upper atmosphere (ionosphere) research, served on a committee choosing the first woman astronaut and administrated the department where the gold-plated camera was built that went to the moon. In retirement he tutored in physics and was employed at the John F. Kennedy Center for Performing Arts in D.C. before returning to Kalamazoo in 2008. He was married to Hazel "Eloise" Quick '50 on August 25, 1951, and they enjoyed 55 years of marriage. Phillip was preceded in death by his wife, their beloved son, Thomas, and Corrinne Cummins, his dear companion during his last years in Kalamazoo. He is survived by his daughter.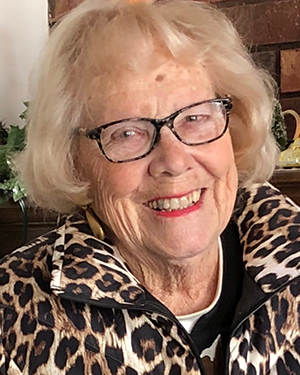 Elizabeth Osborn Childress '50 of Three Rivers, Michigan, died peacefully at her home on Pleasant Lake on August 4, 2020. At K, Elizabeth majored in religion and minored in speech and philosophy. She was active in theatre productions on campus and at the Kalamazoo Civic Theatre. While in college, she attended the First Baptist Church of Kalamazoo where she taught Sunday school. Upon graduation, she obtained a position at the Congregational Baptist Church in Northfield, Minnesota, as director of youth ministry with students from Carleton and St. Olaf Colleges. On June 16, 1951, Elizabeth was joined in marriage to Eugene L. Childress '51 at Stetson Chapel. Elizabeth continued her affiliation with K by serving as a secretary of the Alumni Association and member of Emeritus Club Board of Directors. Following her marriage, she and Eugene moved to Fairbanks, Alaska, where he was stationed during the Korean War. Elizabeth and Gene moved to Three Rivers in 1955, where Elizabeth was a member of the First Baptist Church. For many years she enjoyed the fellowship of the Three Rivers First United Methodist Church where she taught Sunday school for over 20 years. In 1969 she received the Citation Award for her outstanding contributions to the religious life of the community, a recognition of her leadership as president of Church Women United. She also served as an officer of the state American Baptist Women's Association. Elizabeth served as president of the Three Rivers Hospital Auxiliary where she volunteered for over 30 years, on the board of directors of the Substance Abuse Council of St. Joseph County, and as a charter member of the Three Rivers Community Players. She is survived by two daughters, two grandchildren and eight great-grandchildren. She was preceded in death by her husband, Gene.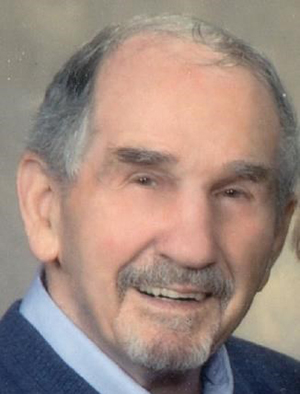 Charlie Stanski '50 peacefully passed away on June 19, 2020, with Carole, his wife of 39 years, by his side. Charlie was born in Fort Wayne, Indiana, and in 2011 he was inducted into the Indiana Hall of Fame as the leader of the 1942-43 basketball state championship for Fort Wayne Central High School. Charlie also gained recognition as a hall of fame athlete in football and basketball at Kalamazoo College. Prior to attending college, Charlie joined the United States Army Air Forces, and was stationed stateside and on Guam. He was a Pacific All-Star in basketball during his two and a half years of service. Charlie cherished his many friendships and enjoyed his long-term career as a personnel director at Allied Paper and First of America. His greatest love was for family, and he and Carole adored and spoiled their 14 grandchildren and 19 great-grandchildren. Known for his easy smile and affection for people, Charlie's quiet intelligence and love of humor were evident by the sparkle in his eyes. Charlie was preceded in death by his son, Mark. He is survived by his wife, Carole, five children and two stepchildren.
Andrejs Broze '53 passed away on October 24, 2019. Andrejs was born in Riga, Latvia. Due to the pending Soviet invasion, he fled with his family to Germany in 1944, staying in displaced persons camps, where he met his wife, Aina. In 1949, Andrejs and Aina emigrated to the United States. Andrejs received his bachelor's in physics from K and a bachelor's in civil engineering from the University of Michigan in 1955. During his successful and rewarding carrier as a professional civil structural engineer, Andrejs worked for consulting and manufacturing organizations in southeast Michigan. He retired in 1992. Throughout his life, Andrejs served his church and many Latvian organizations. He was devoted to his family and loyal to his beloved alma mater. His passions were his family, his friends, golf and University of Michigan football. Andrejs was preceded in death by his sons, Peter and Paul. He is survived by his wife, son and two granddaughters.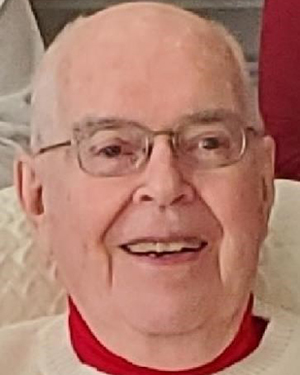 Dean L. Forhan '54 of Grand Rapids, Michigan, passed away Saturday, June 27, 2020. Dean had fond memories of basketball at Cooley High School in Detroit and at Kalamazoo College. He was actively involved with his church family his entire life. Dean retired after 39 years as a senior vice president at Comerica Bank. In retirement he enjoyed travel with Joan, his sweetheart of 51 years, and found joy in family, friends and laughing at the little things in life. He was preceded in death by his wife. He is survived by his four children, nine grandchildren and one great-granddaughter.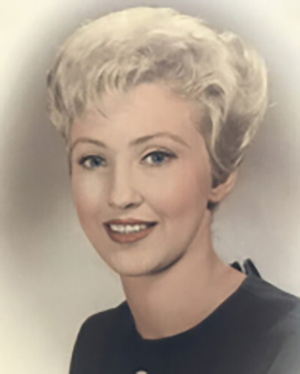 Beverly Belle (Nunn) Price '57 passed away Monday, July 6, 2020. She was the loving wife of the late Jack Price '54, dear mother of Andrew Price '83, Julie Price '91, the late Edward Price and the late William Price; and the proud grandmother of five. Beverly worked to support her husband through medical school and went on to have a successful career in real estate in the Grand Blanc area. Her husband, Jack, served as an alumni trustee on the Kalamazoo College board of trustees and was an enthusiastic admission volunteer with prospective students.
Dr. John Peter Robertson ("Doc") '60 of Sturgis, Michigan, passed away August 20, 2020, at his home. John attended Fort Wayne School of Business for one year, then attended Western Michigan University, Kalamazoo College and Wayne State School of Medicine. Doc served as chief of medicine at Denver Children's Hospital. He was a captain in the National Guard. He also was a member of the ski patrol in Breckenridge, Colorado. Doc opened his private practice in Sturgis in 1974. He then practiced emergency medicine at Sturgis Hospital until 2011, then transitioned into family medicine at the Center for Health and Wellness until February 2020. Doc was the president of the St. Joseph County Medical Society and served as the medical examiner of St. Joseph County for many years. He was a dedicated member of First Presbyterian Church of White Pigeon. Doc had an infectious zest for life and was drawn to adventure, but his true joy was connecting with others. He was a devoted physician who spent time getting to know each and every patient for whom he cared. He was an incredible teacher to his medical colleagues, and he was joyfully committed to introducing new experiences to many of his family members and friends. John married Marilyn Kay in 1956, which ended in divorce. He is survived by his loving wife, Debra, his seven children, 17 grandchildren and 19 great-grandchildren, as well as his brother, Thomas Robertson '72.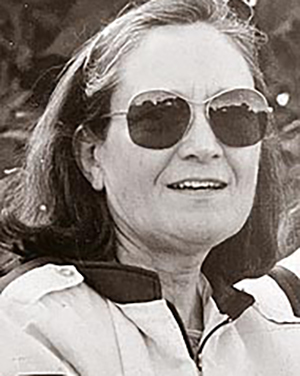 Catherine Ann (Anderson) Taylor '62 passed peacefully at home on July 18, 2020, after a beautiful sunrise on a clear, warm summer morning. Her family was at her side, and she was comfortable and at peace. She lived every one of her 80 years to the fullest, including the six years she fought colon cancer. At Kalamazoo College she graduated cum laude with a zoology degree and was inducted into Alpha Lambda Delta women's honor society and Phi Beta Kappa. She received the S. R. Light Fellowship for study overseas, where she was in the pilot program for Kalamazoo College's study abroad program. She went on to receive a master's and doctorate in cell biology from the University of Illinois, and was a pioneer in the then-nascent field of molecular biochemistry. Ann studied pancreatic cancer and diabetes at Fels Research Institute under Dr. Peter Varandani; then she became the electron microscopist for Wright State Medical School where she stayed until her retirement in 2003. She was the treasurer and co-president of the Microscopy Society of the Ohio River Valley and is listed in Who's Who in Science and Engineering. Ann loved learning and exploration; horses were her other true passion. She was happiest when she was ankle-deep in mud, working to communicate with an animal ten times her size. She loved music and the arts, plays, musicals and operas, and attending them with her friends was another lifelong passion. She is survived by her son and daughter-in-law, Brendon and Bethany (Pagal) Taylor '94.
Herbert Fredrick Taylor '62 died peacefully at home in Northport, Michigan, on June 24, 2020. While Herb's career evolved throughout many locations around the country, from Massachusetts to Maui, he and his family called Northport home since 1965. After attending Kalamazoo College, he entered officer candidate school to become an instructor navigator in the Strategic Air Command of the U.S. Air Force. After three tours in Vietnam and ten years in his beloved airplane, the KC-135, he joined the FAA as an air traffic controller and data systems specialist. Herb retired as air traffic control tower chief in Traverse City, then worked at Traverse City Central Dispatch. In his older years, he continued to pursue his love of celestial navigation and astrophysics through reading Carl Sagan, Neil deGrasse Tyson and Donald Goldsmith, among others. Herb enjoyed running, swimming and playing classical and ragtime piano, and he delighted in slapstick comedy. Herb is survived by his wife of 55 years, Mary Anne, three children and two grandchildren.
Charles Robert Fehr '63 of Olathe, Kansas, passed away on August 6, 2020. Charles attended Kalamazoo College from 1959-62, and he graduated from the University of Michigan in 1964 with his bachelor's in electrical engineering. He got his first job with AT&T, and met his future wife, Mary Frances Carroll, in San Francisco, California. He and Mary married in Kansas City, Kansas, on August 12, 1967. Rather than being transferred back East, they moved to Kansas City, where he began a new career with North Electric. He was hired by CBM, Inc. in the mid-1970s. He worked there until his retirement in 2002 as a manufacturer's representative. He spent his retirement days enjoying friends and family, golfing, fishing and laughing with his grandchildren. His was a life well lived.
William N. Beverly III '64 passed away Friday, May 22, 2020, in Kalamazoo. At Kalamazoo College, Bill studied in Muenster, West Germany. He met Martha Staples '66 and they married in 1965. They celebrated their 55th anniversary in March. After graduating, he earned a master's in audiovisual media, mostly photography, under mentor Dave Curl. Bill taught in the Kalamazoo Public Schools for 37 years—primarily German, but also English, Spanish, introduction to languages, social studies, history and photography. He was much loved by students and colleagues, and his teaching and mentoring was lifelong: recently he'd returned to teaching German at Osher Lifelong Learning Institute in Kalamazoo. He enjoyed spending time with his granddaughter, teaching her to take pictures, photographing her soccer matches, playing board games and showing her around the Gilmore Car Museum. Bill and Martha were regulars at theatre events in Kalamazoo and Stratford, Ontario; they also enjoyed live music, especially the Gilmore Keyboard Festival, Fontana and Kalamazoo Symphony. As his sons played soccer, he coached and refereed. He kept a large garden and studied and cooked recipes from around the world. He began learning Morse code amateur radio in the 1980s and by the 1990s had raised a 64-foot antenna rig above the family garage so he could talk to ham radio operators around the world. He and his family traveled across North America; with Martha, he voyaged abroad with Road Scholar programs to Italy, Germany, Austria, China, Cuba, Spain, France and more. Since 1997 he and Martha sang and hosted Sacred Harp shape note music singings. When it came time for him to go, Bill declared that he was ready. Hold him in your heart and stay in touch. "Carry on," as he would say. He is survived by his wife, two sons and a granddaughter.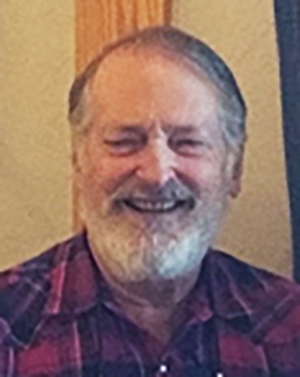 David Filkin '65 passed away after a short illness on May 31, 2020. He was a husband, father, grandfather, guide, teacher, mentor, friend and inspiration to people all over the world. He loved traveling, his family, nature and carving, but above all else he loved to make everyone laugh. He was gracious, kind, funny, loving and was able to make anyone smile. He had a sense of humor that was unexpected and all-knowing. His long and fulfilling life led him to many places all over the world, including Tibet, India, Nepal, Germany, Italy, Ireland, Iceland and all over the United States. From his youth in Kansas and Michigan, his college days in Kalamazoo, his Peace Corps time in Nepal, his adult life in Michigan working at Ford Motor Company, his retirement years in Cody, Wyoming, he brought joy and love to everyone he met. He was a wonderful man who filled so many people with love and laughter. Let him inspire us all to fill the world with love and laughter.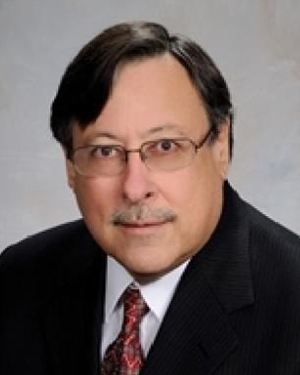 Michael D. Wade '65 of Grand Rapids, Michigan, passed away on July 25, 2020. Mike was a scholar, an avid reader of the great classics and a true gentleman. He perhaps will be remembered best as a loving father, an extraordinary companion and a loyal friend. Mike earned a bachelor's in philosophy from K and then entered the U.S. Army to serve his country in Vietnam. Following his service, he completed his M.B.A. in 1972 at Western Michigan University, and earned his J.D. in 1974 from the University of Toledo College of Law, where he was valedictorian and editor of Law Review from 1973 to 1974. He was admitted to the Michigan Bar Association in 1975 and completed his law career with Garan Lucow Miller, P.C. in Grand Rapids. Mike wrote several legal books for the Institute of Continuing Legal Education, including The Michigan Law of Damages and Civil Procedure During Trial, as well as over 20 articles on damages, evidence, ethics and civility, published in various legal and law school journals. He also briefed and/or argued six Michigan Supreme Court cases and over 40 court of appeals cases during his legal career. He spoke at bar association and client seminars, taught trial techniques, and served as an adjunct professor at Cooley Law School. Hockey was Mike's passion. He was a huge Red Wings fan and held front-row Griffins seats for years. Mike loved talk radio and his music choices ranged from Shostakovich to
AC/DC. T.S. Eliot and Russell Kirk were two of his favorites. Mike will be deeply missed by his two children and his long-time partner, Lynn Beatty.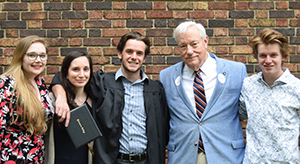 John T. Million '65 of Monticello, Indiana, passed away on May 28, 2020. After K, John earned his law degree from Indiana University. John set up his law practice in Monticello and practiced for over fifty years. He served as city attorney at the time of the Monticello tornado and was instrumental in rebuilding the city. He served as attorney for White County Memorial Hospital for many years. The Legal Services Program of Northern Indiana, Inc. Board of Directors recognized him for his years of volunteer service. He was named attorney of the year by the Indiana District of Pro Bono. He most recently served as the attorney for Twin Lakes School Corporation, served on the White County Merit Board, and served as attorney and adviser for Lighthouse Recovery; he served as court-appointed attorney for many years. John was the Democrat member on the White County election board and precinct committeeman. He was a member of Monticello Rotary Club and Junto Club and a lifetime member of the First Presbyterian Church of Monticello, where he sang in the choir, served on session and attended weekly bible study. For many years, he sang in the Bach Chorale. He married the former Constance "Connie" Kuchar-Walsh and she survives. In addition to his wife, he is survived by three children and five grandchildren, including Megan Walsh '14, Emily Walsh '16, Tim Walsh '19 and Andrew Walsh '22.
Douglas Sundstrom Faulkner '71 of Lansdale, Pennsylvania, died December 18, 2018. A nature lover, music lover and biology major at K, Doug subsequently received master's degrees in elementary school education (1975) and environmental education (2005). His careers included furniture refinishing, elementary school teaching and programming/analyst work. Doug described his experiences with the Kalamazoo College Choir (and Singing City Choir): "I remember the Kalamazoo College group of 65 who traveled to the Midwest, to sing in towns at American Baptist churches. Being together for a week period and singing each night gave us the opportunity to develop a single sound. I remember the four Poulenc motets that we sang over and over until the choir actually seemed to move and breathe as a single organism. The small Singing City group that went to Maine, Boston and New Hampshire for a four-day weekend matched the Kalamazoo College choir in a singular spirit. Such a choir must be heaven for the conductor, since on these occasions the choir knows the music completely and is sensitive to each subtle motion the director makes. The choir is unique and is something that can never be duplicated after the tour." Doug is survived by Deb Foote Faulkner '71, two children and two grandchildren.
Kurt J. Leithauser '73, of Florida, passed away on June 8, 2020.
Jennifer (Sumner) Hammett '74 passed away on August 20, 2017, after facing serious illness for many years. At the time of her passing, Jennifer was an associate professor at San Francisco State University School of Cinema, where she was a scholar of American and international film history and criticism, whose work in feminist and post-modern theory was internationally admired. She developed the school's "writing across the curriculum" course and spearheaded Cinema's graduation writing assessment requirement program. Jennifer's devotion to excellence in teaching was legendary among students, her colleagues and across the University. Jennifer was also a filmmaker. She produced (in collaboration with photographer Camille Seaman) Habits of Faith, an experimental documentary about an 86-year-old female print artist, as well as a short documentary on sexual assault in the military in association with the Veteran Documentary Corps.
FACULTY AND STAFF
David H. Curl of Kalamazoo passed away on Saturday, August 1, 2020, at the age of 88. David was an alumnus of Ohio University and Indiana University, taught photography and graphic arts at Kalamazoo College, Western Michigan University and the Kalamazoo Institute of Arts, and had been a photographer, media producer, author, editor and publisher. He retired as a colonel in the United States Air Force and served with the U.S. Agency for International Development and the National Park Service. He is survived by his wife of 41 years, Ardyce, his former wife Dorothy Goodwin, two children, three stepchildren, two grandchildren, three step-grandchildren and two step-great-grandchildren.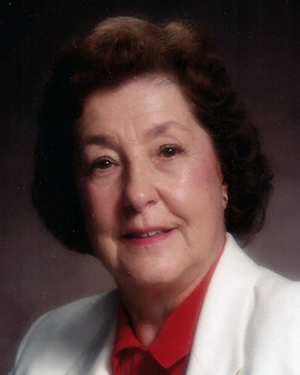 Kathryn (Stratton) VanDis of Kalamazoo, Michigan, passed away on February 18, 2020, at the age of 97. Kay was the beloved assistant to several Kalamazoo College presidents in her nearly 30-year career at the college. She joined the College in 1962, leaving her post briefly in 1988. In 1990, at the urging of Acting President Timothy Light, Kay agreed to return to assist in the transition of Dr. Lawrence Bryan as the College's 15th president. During her tenure, Kay also worked with Presidents Weimer K. Hicks, George Rainsford and David Breneman, as well as with Acting President Wen Chao Chen. In 1993 she was a recipient of the Weimer K. Hicks Award, presented to a current or retired employee of the College who has provided long-term support to the College programs or activities beyond the call of duty, or who has provided excellent service in the performance of his or her job, making a significant contribution to the College. Kay is survived by her daughter.
FRIENDS OF THE COLLEGE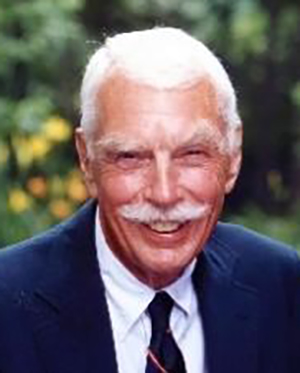 Preston Seiter "Pete" Parish of Hickory Corners, Michigan, passed away on July 1, 2020. Pete graduated from Williams College in Williamstown, Massachusetts, in 1941. The week after graduation, he reported to the Marine Corps in Quantico, Virginia, for training, and then served in the Marines during World War II in the Pacific campaign until returning to the U.S. in 1944. He received his discharge as a major from the Marines in 1946. In 1948, Pete married Suzanne Upjohn Delano. They lived at Gull Lake and had five children who survive him. Surviving also are 13 grandchildren and 13 great-grandchildren. His loving wife, Barbara, after 28 years of marriage, also survives. Pete had a distinguished career for 35 years at The Upjohn Company, retiring as vice chairman in 1984. He was elected as a director of the company in 1955 and served until retiring in 1991. Aviation played a prominent role in Pete's life. He loved flying, and that love led to acquisition of Kal-Aero and co-founding the Kalamazoo Air Zoo. Pete was a wonderful community leader and benefactor. He volunteered, offering leadership, and serving many not-for-profit community and educational organizations. At the time of his death he remained trustee emeritus at Williams College, W.E. Upjohn Institute, Kalamazoo Air Zoo and Kalamazoo College. In 1997, Pete was awarded an Honorary Doctor of Humane Letters from K. As a trustee of the College, Pete served as chair of several committees and in 1998, he was presented with the Distinguished Service Award.