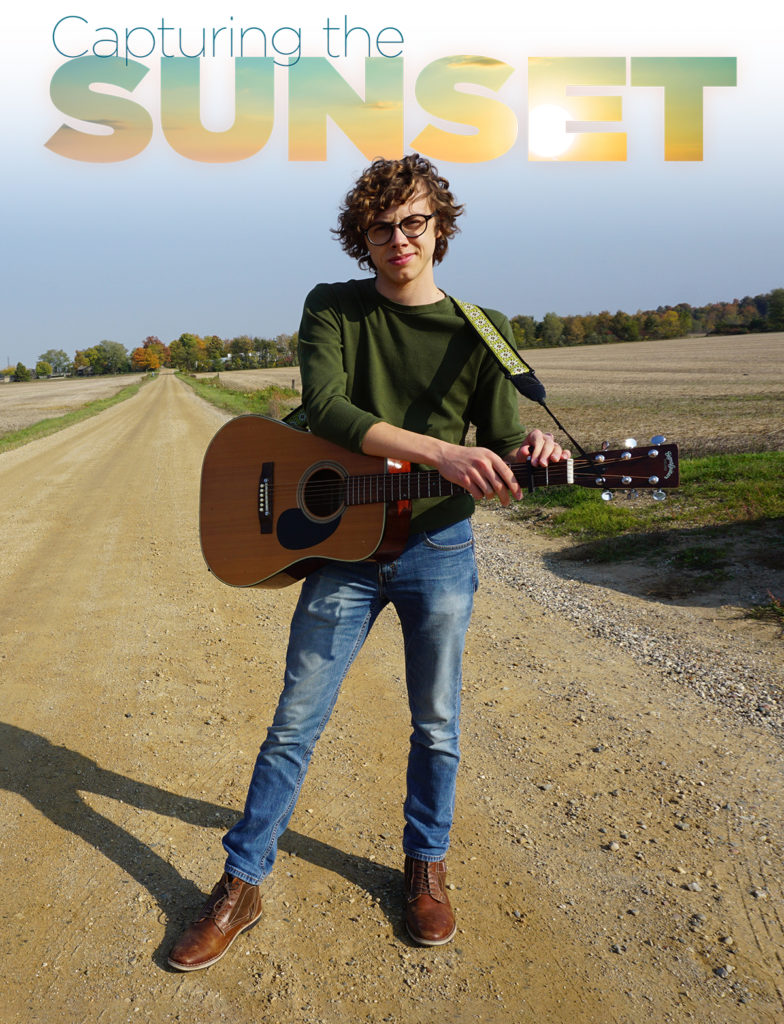 Jonathan Townley '22 describes his first pop/folk album, It was a privilege to know you when you were shorter, as an ode to grief, healing and the simple joys of life.
As the COVID-19 lockdown began this spring—sending K students home amidst an uncertain public health crisis—Townley's grandfather entered hospice care after a six-year battle with cancer. The immediate family moved into his home on a South Haven blueberry farm to care for him during his last week of life. Townley comforted his grandfather, a minister, by singing his favorite hymns. At one point, Townley asked him what songs he would like to hear next; his grandfather said, "Sing your hymns." Inspired, Townley—an English major and music minor—poured himself into songwriting.
"I'd been feeling anxiety about coronavirus and mortality," he says. "At that point, we didn't know how dire things might become with the pandemic." There was a pervading sense of grief, not only from the painful loss of his grandfather, but from "the grief of my friends at K, especially the seniors, for the loss of things that were special to them. I think a lot of people are still grieving the loss of the ordinary."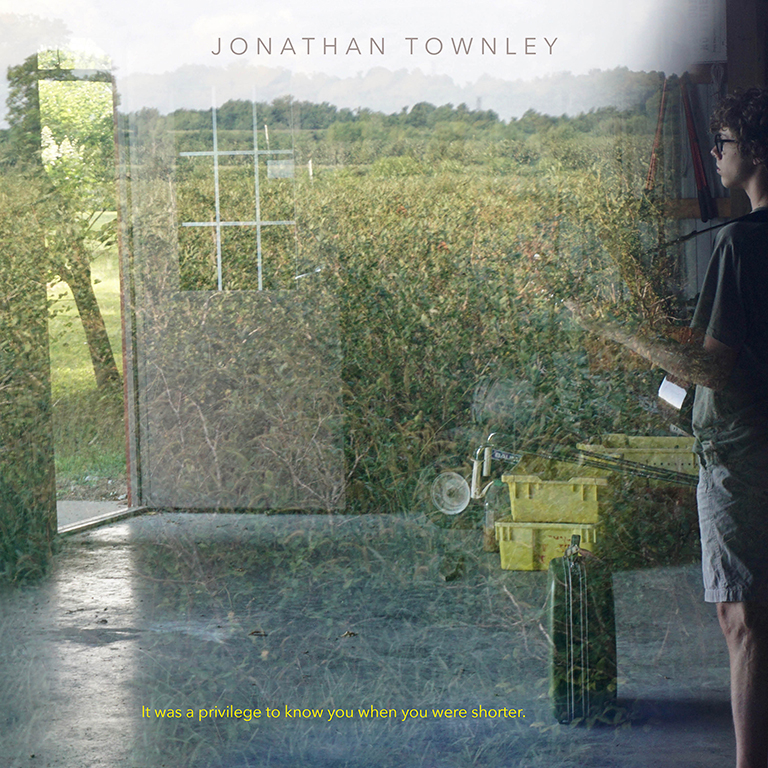 As the pandemic stretched on, songwriting helped Townley process all these emotions. After an evening with his family watching the sunset, Townley says, "I came back and stayed up until midnight writing Sunset Song. I wrote, 'When I die, I hope that I can see a sunset one more time…But most of all, when I die, I know that you'll be by my side, even if you're somehow far away.' It captures the simple pleasure of a moment like watching the changing colors of the sky with people you love. It also speaks to the anxiety of facing your own mortality during this time."
His K experience helped Townley throughout the process of producing the album. His music theory class gave him deeper musical knowledge to draw from; performing in theatre, choir and Monkapult developed his storytelling and prepared him to perform live. His sophomore seminar, which focused on the perception of music by the listener, influenced his decision to record the album as if performed live, in single takes, giving it an organic folk feel.
Yet recording an album was never his original intention. His creative outlet turned into something more when his aunt, Christina Fleming '99, encouraged him to make his music shareable. And he's grateful for the opportunity to do it and the support he's received from family and friends.
Despite the challenges that COVID has brought and the things it has taken away, Townley is grateful for the creative space that appeared in the void. "When we left K in March, I hadn't picked up a guitar in a couple years, I hadn't picked up the bass in a while, and I hadn't learned to play harmonica—and those became key to the album. Over the summer, I had this realization of, you know, this is a really crummy, anxious time—how can I focus on joy in the midst of it? I realized I needed to be living out each day to the fullest, and that's part of why I created this album."
To learn more about Townley's music and listen to samples of his songs, visit his website at jonathantownleymusic.com.