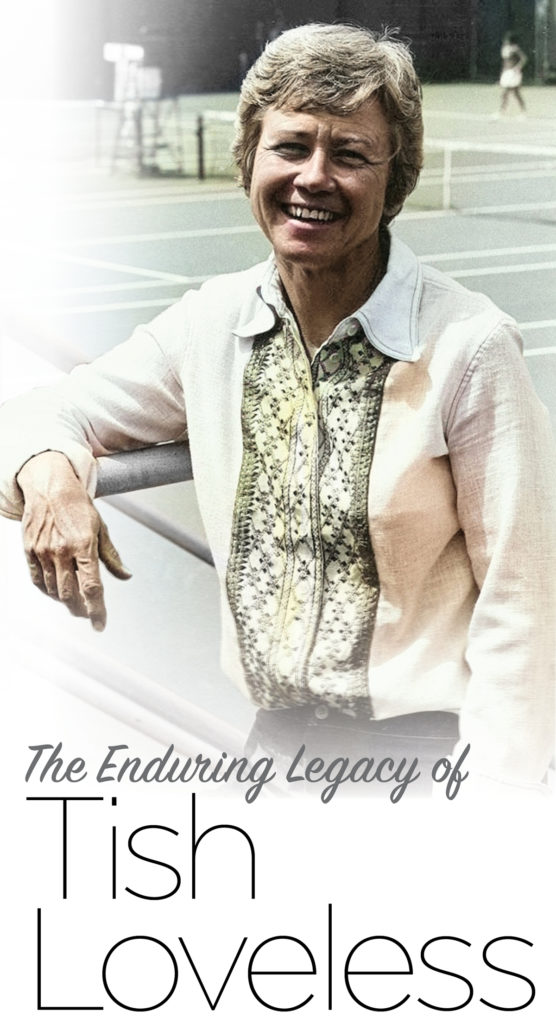 In a 1974 issue of the Kalamazoo College Review, Tish Loveless—beloved coach, professor of physical education and director of women's intercollegiate sports—wrote, "On all educational levels, from pre-school through college, girls must have the opportunity, instruction and incentive to acquire a hierarchy of skills with which to fully realize their abilities in sports." She also noted that "Funds, heretofore very small or totally lacking, must be provided, which are equivalent to those expended for boys and men, if girls and women are to have equal opportunity in sports."
Loveless, who passed away in November 2016, served as director of women's athletics from 1953 until she retired in 1986. During her tenure, she established women's varsity teams in tennis, field hockey, archery, swimming, basketball, volleyball, soccer and cross country, as well as a number of intramurals. She was also the most successful coach of women's teams in the history of the Michigan Intercollegiate Athletic Association. Her teams won 28 league championships: 23 in tennis, four in archery and one in field hockey. Her 1986 women's tennis squad finished third in the nation.
A year after her death, Loveless extended her legacy at K with a gift through her estate plan, which more than doubled the size of the Tish Loveless Women's Athletic Endowment, a fund that began with a gift from one of her former students, Elaine Hutchcroft '63. It supports the day-to-day operations of the College's women's athletics teams.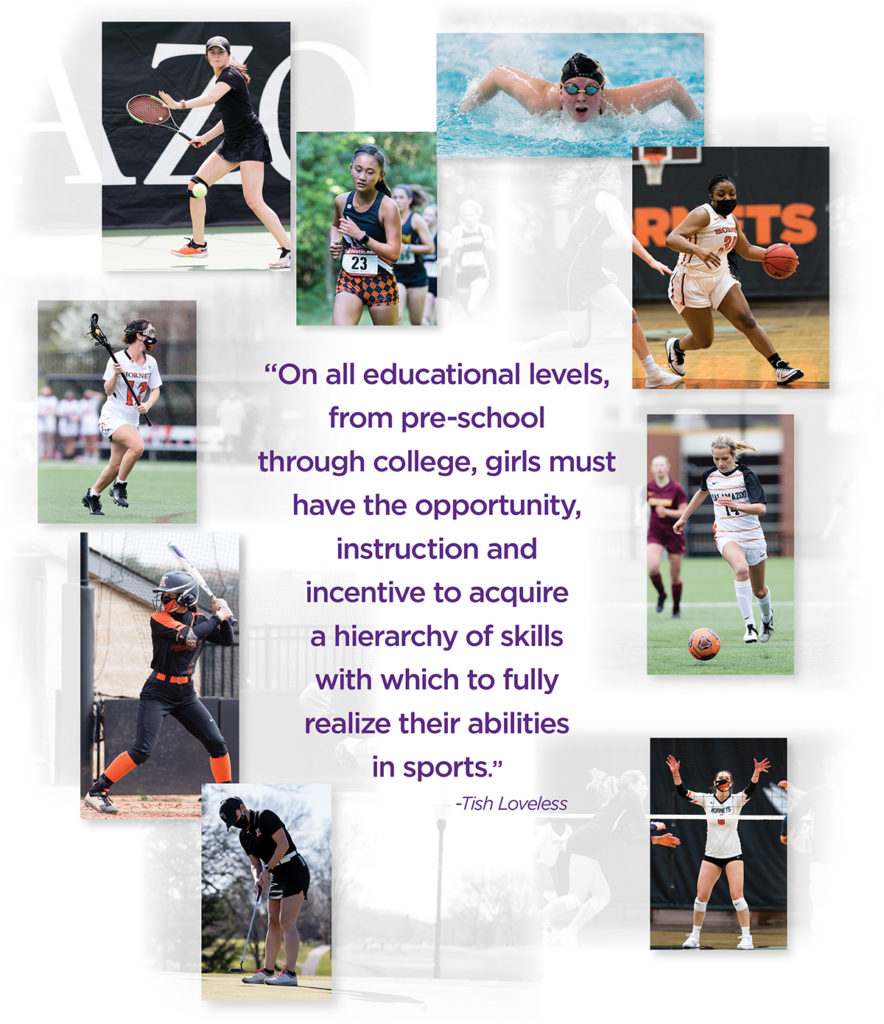 Loveless' commitment to women's athletics lives on through this endowment. Yet there is still more that can be done to protect and enhance the legacy of women's athletics at K. Director of Athletics Becky Hall says, "We have nine women's programs, and Tish's fund is important because it helps support every one of them. Growing this fund would not only enrich the experience of our female student-athletes, it would help our women's teams compete at the highest levels."
Loveless also strongly believed in the value of a liberal arts education. In addition to her athletics gift, she used a portion of her estate to fund an endowed scholarship in the name of Marilyn Hinkle '44, her lifelong friend, who was a member of K's staff for more than 30 years. This scholarship supports women studying visual arts or music.
"Tish's passion and leadership in establishing the women's athletic program at K were gifts in and of themselves; through her estate, she has ensured subsequent generations of female athletes, artists and musicians can flourish at the College," says President Jorge G. Gonzalez.
Tish touched the lives of thousands of students during her tenure at K; in 1992, the College inducted Loveless into its Athletic Hall of Fame and, in 2015, dedicated the Tish Loveless Court at the Anderson Athletic Center to honor her legacy. "I would have loved to have met Tish," Hall says. "I hear from so many K alumni and friends that she was absolutely one in a million!"

To give in memory of Loveless, please visit our online giving page. Under "Designation" scroll to "Other" and enter "Tish Loveless Women's Athletics Endowment" or "Marilyn Hinkle '44 Scholarship." To learn how you can join the Stetson Society by including K in your estate plans, contact Matthew Brosco, Esq., senior associate director of planned giving, at mbrosco@kzoo.edu or 269-337-7288.