Margaret (Hootman) Marsh '41 on May 5, 2020.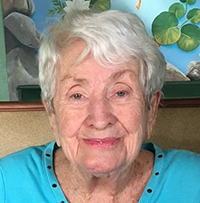 Doris (Bunch) Braithwaite '44 on August 13, 2022. Doris was a musician her entire life. Playing piano by age 4, attending Kalamazoo College on a voice scholarship, graduating from St. Olaf College with a degree in music—thus began her career as a music teacher, church pianist, organist, choir director and vocal soloist for the next several decades. At Kalamazoo College, she met and married the love of her life, Robert Braithwaite '43. They raised two daughters who are left with the beautiful music she made and much joy to be remembered. If you would like to listen to her angelic voice on YouTube, there are several recordings of her from the time she was 90 to 92.
Karen (Carlyon) Burnett '46 on April 30, 2021, at her home in Georgia. Karen was the daughter of Harold and Ruth Carlyon (both Class of 1923) and she earned a bachelor's degree in English from Kalamazoo College. It was there that she met her husband, Don Burnett '49, when one of her friends decided at the last minute to forgo a planned date to a dance with him, and asked Karen to take her place. Karen and Don, who were married for 70 years before his passing in 2018, went on to attend regular reunions with their classmates for several decades. Karen was a homemaker and looked after her eight children with great care. In her adult life, she lived in both Southfield and Rochester Hills, Michigan; The Villages, Florida; and Columbus, Georgia. Karen had several passions, including writing poetry, shopping with her daughters, solving puzzles, listening to music and dancing, playing golf, watching baseball and knitting. She loved to feed and watch wildlife wherever she lived. She enjoyed making children feel special and developed lifelong friendships with a wide range of people. She was regarded as a funny, charismatic, spritely, sharp, adventurous, patient and caring woman. Her kindness to both strangers and loved ones will be a large part of her enduring legacy. She is survived by her eight children, 24 grandchildren, 19 great-grandchildren, and three great-great-grandchildren.
Richard G. Boekeloo '47 on February 6, 2022. Richard received a degree in economics and business from K.
Inez (Goss) Calcerano '47 on November 4, 2021. Beloved mother and grandmother, cherished friend, devoted congregant, and teacher beyond compare has gone peacefully home to the Lord, surrounded by her loving family, in the home she shared with her daughter in Flagler Beach, Florida. Inez graduated from K with a bachelor's degree in theatre. She is survived by her children, including Guy Calcerano '77.
Walter S. Tatem '47 on August 1, 2020. Walter earned a bachelor's degree in chemistry from K and a master's degree from New York University. He lived in Naples, Florida.
Phyllis J. (Himebaugh) Gardner '48 on August 20, 2022, in Rochester, Indiana. Phyllis attended Kalamazoo College for two years before earning a bachelor's degree in education from Indiana State Teacher's College. While in college, Phyllis met the love of her life, Kenneth E. "Kenny" Gardner, and they were married on August 21, 1948. Phyllis taught elementary, middle and high school for 23 years, retiring from Winamac Schools in Indiana in 1983. Phyllis and Kenny proudly raised their four "Gardner girls" in Winamac. Phyllis possessed a deep Christian faith and was active in the Winamac First United Methodist Church. Phyllis was a member of Monroe Modern Home Ec Club for over 50 years. She especially enjoyed helping her daughters and other young women with their 4-H sewing projects. Phyllis and Kenny traveled throughout the United States and many parts of the world together, always making friends wherever they went. Phyllis is survived by her husband, Kenny, as well as her four daughters, including Susan K. Gardner '73, seven grandchildren, and one great-granddaughter. She was preceded in death by infant granddaughter Ann G. Rose.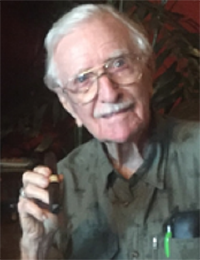 Robert M. Johnston '48 on October 20, 2020. Bob earned his B.A. in economics and business from Kalamazoo College, where he played tennis and met the love of his life, Norma Monroe '51. He served as a pilot instructor in the U.S. Army Air Corps during World War II and later was recalled to serve in the U.S. Air Force in Okinawa during the Korean War. Bob was an active member of Rotary for more than 50 years as well as the Jeffersonville Jaycees. Bob was an avid tennis player up to his 89th year. He and Norma loved to open their home to foreign exchange students from all over the world and travel the world. He was a builder and developer in southern and central Indiana. Bob is survived by his wife of 72 years, Norma, two children, six grandchildren and a great-granddaughter.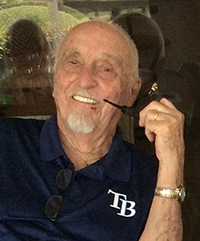 Donald Gordon Burnett '49 on April 21, 2018. Donald attended Kalamazoo College before and after serving his country honorably as a U.S. Army corporal assigned as a photogrammetrist in the 9th Photo Reconnaissance Squadron in Barrackpore, India, during World War II. He had a successful career in banking, working his way up to a position as executive vice president of Dearborn Bank & Trust. He retired from banking in 1989. He excelled at woodworking and was a founding member of The Villages Woodworkers Club. He was a talented organist, played golf for many years and enjoyed playing cards. Donald also joined a kite-flying club after moving from Rochester Hills, Michigan, to The Villages, Florida. Donald developed friendships that lasted a lifetime. He kept up with classmates from Kalamazoo College, regularly attending reunions with wife, Karen (Carlyon) Burnett '46, by his side. In September 2014, Donald was thrilled by the opportunity to take an Honor Flight to Washington, D.C., to see the sights, including the World War II Memorial. He is survived by his eight children, 24 grandchildren, as well as many great-grandchildren and great-great-grandchildren. His wife, Karen, passed away in 2021.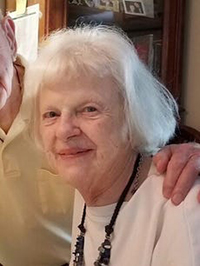 Evelyn (Nelson) Stateler '49 on July 12, 2022. Evelyn majored in anthropology and sociology at Kalamazoo College and later served as a class agent from 1989–95. Evelyn and her husband, Jack Stateler '47, became Gold Life Masters as duplicate bridge partners. They were active members of Irondequoit United Church of Christ. Well into her 70s, Evelyn traveled regularly with Jack to play bridge and expand their wisdom. To the very end, Evelyn was a vital, smart, caring, positive, humorous and loving wife, parent, grand/step-grandparent and friend. Evelyn is survived by her loving husband of 73 years, Jack, two children, grandchildren and step-grandchildren.
Donald Eugene Overbeek '50 on September 10, 2022, at Glenn Arbor Hospice in Battle Creek, Michigan. Don received his M.S., Ph.D. and J.D. degrees from the University of Michigan. After working as a research chemist and a brief time practicing patent law, Don opened a general law practice in Portage, Michigan, which he maintained for more than 40 years. When not working, Don enjoyed spending time at the family hunting camp near Kenton, in Michigan's Upper Peninsula. While there, he spent many relaxing hours in the beautiful woods and made valued friends. Don had a strong faith and was a long-time member of Bethany Reformed Church. On June 6, 1953, Don married Mary Ellen Weessies, who survives. Also surviving are three children, three grandchildren and four great-grandchildren.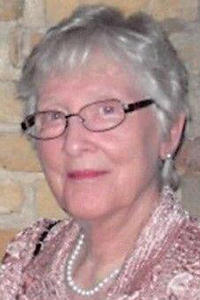 Jean Eleanor (Smith) Rowland '50 on August 9, 2022. Jean married Kendrith M. Rowland '49 on June 17, 1950. She obtained a Master of Arts from Western Michigan University in 1962, and a Master of Education from the University of Illinois in 1969. Jean was a classroom teacher in the Unionville Elementary Grade School, Unionville, Indiana. She worked as a learning disabilities specialist in Champaign, Ford and Iroquois counties and the Department of Special Education at the University of Illinois. Later, she became a licensed Realtor working for the Schumacher Bannon Real Estate Office of Champaign. She was a member of the First Presbyterian Church of Champaign, the PEO Sisterhood, Chapter KD and several professional organizations. She was preceded in death by her husband and by her son, Daniel. She is survived by two children, five grandchildren, including Kendrith Rowland III '14, and six great-grandchildren.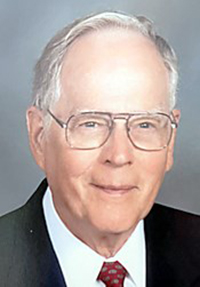 Richard Dam '51 on September 17, 2022. Dick graduated from Kalamazoo Central High School and Kalamazoo College before starting graduate work at Cornell University. Mid-semester he was drafted into the Army and served in the Korean War. He returned to Cornell, where he completed his M.S. and Ph.D. and met his wife, Lois. He was a professor in the Department of Biochemistry and Nutrition at University of Nebraska-Lincoln for 36 years and received an outstanding teaching award. Following his retirement from UNL, he consulted for BioNebraska. Dick was active in professional societies Sigma Xi and the American Chemical Society; community activities Kiwanis, Edenton Homeowners Association Board, OLLI, and Holmes Lake Restoration Committee; and church activities. He was a loving, patient husband, father and grandfather, sharing his love of gardening, fishing and building with his children and grandchildren. Dick is survived by his wife, Lois, two children and four grandchildren.
Jean Lois (Collinson) North '51 on March 5, 2020. Jean attended Kalamazoo College, later transferring to Michigan State University, where she met her future husband and the love of her life, Jim North. After graduation, she began teaching kindergarten at Parcells Elementary School in Grosse Pointe and taught until she and Jim were married on July 24, 1953. Before his death in 2015, they celebrated their 62nd wedding anniversary. Jean cherished her family and a lifelong commitment to Northbrook Presbyterian Church. She will be remembered as a loving and committed wife, devoted mother to her four children, loving grandmother to 12, a frequent volunteer in school, church and community, an active athlete, a devoted Presbyterian, an excellent cook and entertainer, and a music lover.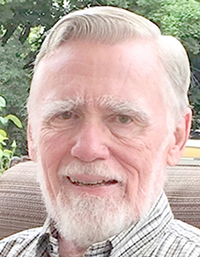 Richard Bradway Crawford '54 on June 27, 2022. After studying history and biochemistry at K, Dick earned a Ph.D. in biochemistry at the University of Rochester Medical and Dental School. He taught at the University of Pennsylvania Medical and Dental School from 1959 to 1967, before moving to a position at Trinity College in Hartford, Connecticut, where he remained for the rest of his career. There he relished his various roles as Professor Crawford, including leadership opportunities, research and most of all, teaching. He also enjoyed several sabbaticals, including the University of Edinburgh, Warwick University, The Jackson Laboratory and Scripps Oceanographic Institute. While in Connecticut, he was an active member of his community, with particular devotion to both the work of Hartford's Central Baptist Church and Rotary, where he received two Paul Harris awards and served as president. Dick found the love of his life, Betty, in their 10th grade English class. They were married in 1954, and raised four cherished children. Dick and Betty first came to Maine in 1956, to climb Katahdin and then to explore Mount Desert Island, returning six years later with the family in tow to begin 20 years of research and summers at Mount Desert Island Biological Laboratory. Deep connections to MDI led them to ultimately build a retirement home on the island, home base for hikes and sails, new friends, enriching opportunities and many adventures around the world, returning frequently to Ireland. During retirement on MDI, Dick was instrumental in starting Acadia Senior College and was active with the Bar Harbor Rotary Club, Somesville Union Meeting House, Beatrix Farrand Society and Mount Desert Historical Society. In addition to his wife of 68 years, Betty, Dick is survived by his four children, four grandchildren, one great-grandchild and his devoted goldendoodle.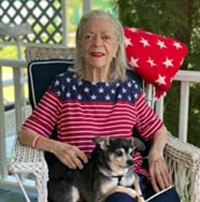 Susan (Gibson) Raisch '54 on September 10, 2022. As a young woman, Susan flourished at Miss Newman's School in Detroit and at Kalamazoo College. In 1953, Susan married U.S. Marine Corps. Lt. Robert S. Raisch. Known to her friends as "Susie Sunshine," she was a gifted musician, dancer and actor, actively supporting the Detroit Symphony Orchestra and the Detroit Music Hall Center for the Performing Arts. She was the longest standing member of St. Dunstan's Theater Guild of Cranbrook where, when she wasn't at the footlights performing, she could be found fashioning costumes backstage for more than a hundred performances. Her love of animals kept her life filled with rescuing, supporting and loving all creatures that came her way. From figure skating to curling, tennis to alpine skiing, she never met a challenge she couldn't surmount. She taught figure skating and helped found the Southfield Ice Show in the 1970s, in which she performed as an ice dancer until taking her final bow at 65. Susan had an abiding passion for history and heritage, which she pursued through travel, once attending a garden tea with Queen Elizabeth II in London. Born to the water, Susan sailed the Great Lakes with her family, enjoyed the beaches of Florida and spent many summers on Harsens Island as a youth before becoming a summer resident of Mackinac Island. Her pride and joy was Star Cottage and the seasons spent lovingly renovating it with her husband, being a docent of the Governor's Mansion and having High Tea at Grand Hotel. Susan was preceded in death by her grandson Robert and husband, Bob. She is survived by her four children and three grandchildren.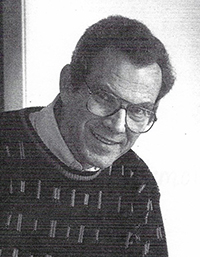 William R. Rogers '54 on July 15, 2022. He graduated from Kalamazoo College magna cum laude and earned a Ph.D. with honors from the University of Chicago. He began his academic career as a professor and director of student counseling at Earlham College in Richmond, Indiana. He was known for his innovative teaching style and supportive counseling of students during the Vietnam War. In 1970, he became Parkman Professor of Religion and Psychology at Harvard. He directed the program in clinical psychology and public practice, supported a number of graduate students toward degrees and wrote books and articles in his field. Bill became Guilford College's president in 1980. During his presidency, he oversaw establishment of the Quaker Leadership Scholars Program, growth of the college endowment with its first capital campaign, new international and interdisciplinary programs, construction of the Bauman Building and expansion of the Hege Cox Library. Bill was quick to share credit for these achievements. He and his wife, Beverley, were actively involved in student life. Bill participated in the Greensboro community and in state and national collegiate organizations. He served on the boards of the Chamber of Commerce, the Moses Cone Health System and the Greensboro Symphony, and was president of the Rotary Club and a Paul Harris Fellow. He served on the boards of the National Association of Schools and Colleges, the Friends Committee on National Legislation, the Mary Reynolds Babcock Foundation, and the Cemala Foundation. Bill had a loving and happy family life. He and Beverley shared 68 years of marriage, cemented by love and teamwork. They built a strong family identity with their three children and seven grandchildren, including Hope von Gunten '11.
Thomas A. Gilman '55 on May 10, 2022.
Shirley (Ketchen) Hodges '55 on July 7, 2019, in Boca Raton, Florida. She was predeceased by her husband, Joseph, and is survived by her two children and five grandchildren.
B. Thomas M. Smith Jr. '55 on August 28, 2022, at the family cottage in Bay View, Michigan. Tom met Mary Lou Schofield '55, who later became his wife of 67 years, at a church youth event when he was 13 years old. Tom and Mary Lou both attended K, where Tom was a varsity tennis player on a national championship team. His great loves in life were Mary Lou, his family, friends, sweets (particularly scones and ice cream), business and the stock market. Tennis was a lifelong passion. Tom earned a master's degree in business from Michigan State University and undertook post-graduate studies at General Motors Institute in Flint. He worked for AC Sparkplug and several General Motors divisions in Flint and the corporate headquarters in Detroit before joining Massey Ferguson in Toronto, Canada, and finally the ITT Corp. in New York City. After retirement, he served on the board of directors for two publicly traded companies, D&N/Republic Bank and Star Buffet Corp. He traveled the world many times for work and pleasure. Together with Mary Lou, he volunteered and supported many community service organizations and institutions, including the YMCA of Ridgewood, the University of Michigan, Resurrection House in Sarasota, Florida, Rotary Clubs in several locations, and the Petoskey-Harbor Springs Area Community Foundation. He helped establish Friends of the Florence, a charitable organization dedicated to providing food, supplies and money to underprivileged individuals and communities, as well as individuals and communities facing financial and other hardships, and grants to organizations that serve such individuals and communities around the world. He is survived by his wife Mary Lou, his three sons, many grandchildren, including William "Chandler" Smith '13, and a great-granddaughter.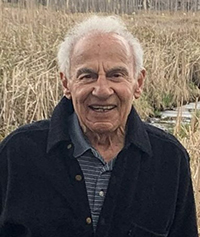 Herbert Lipschultz '56 on July 27, 2022. Herb moved from New York City to Michigan to attend Kalamazoo College and play football. While at K he met his lovely wife, LaVerne, or "Toots" as she was affectionately nicknamed. Herb and Toots were inseparable during their more than 65 years of marriage and built a life around their children and family, while enjoying time spent with friends. After college, Herb dug his roots in Kalamazoo, where he was a passionate teacher, coach and athletic director in the Kalamazoo junior high/middle school system. He was a selfless and devoted father and husband who loved coaching and teaching and always made time to watch his children participate in sports and their other activities. In retirement, he built a strong group of new friends who he and Toots spent time with each winter in Florida and they always traveled to visit their children and their families. Herb maintained an active lifestyle until the end of his life. He umpired softball and refereed basketball. His true passion was football, which he refereed at the high school level for 60 years through the age of 82. Herb was a staple at the Kalamazoo YMCA and loved the game of golf. Herb was a loyal friend, a loving father and husband, and an exceptional and supportive grandfather and great-grandfather. He is survived by his loving wife, Toots, four children including Tyler Lipschultz '89, seven grandchildren and four great-grandchildren.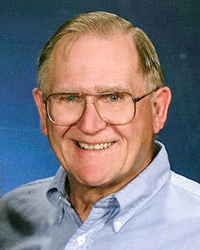 Thomas J. Conlin '57 on April 7, 2020. He was the beloved husband of Janice (Drever) Conlin for the past 55 years. Tom worked as a purchasing manager in the food service and healthcare industries. He loved sports and was a dedicated fan of all the Boston teams and the University of Michigan. He was also an avid reader, particularly of history, and was the family researcher of their genealogy. In addition, he enjoyed classic films, international travel and snorkeling around the island of St. John, U.S. Virgin Islands. Tom served on the Southborough (Massachusetts) Youth Commission, Council on Aging, and was a very active member of St. Stephen's Lutheran Church of Marlborough. Along with his wife, he is survived by his three children and two grandsons.
John S. LaMonte '57 on June 19, 2022. John was a member of Central United Methodist Church and was a mechanical engineer at Inductoheat. He was a member of the Waterford New Horizons Concert Band and also played the French horn for other local bands. He was the beloved husband of Mary Ann (Goff) LaMonte '57 for 66 years, dear father of four and cherished grandfather of three.
Rev. Daniel Allen Kelin '59 on August 17, 2022. Known as Dan, or sometimes Big Dan, to those who loved and admired him, he joined the military soon after starting college and served a short stint in Germany near the end of the Korean War. He served as the Army National Guard head chaplain for the state of Vermont, annually placing a presidential July Fourth birthday wreath on Calvin Coolidge's grave, and he retired as a full colonel. After the Korean War, Dan attended Kalamazoo College, where he met and married Ruth (Johnson) Kelin '60, his wife of 64 years. The newlyweds moved to California, where Dan attended seminary. Dan held positions at churches in Michigan and Vermont and was a sought-after substitute for several churches. During his lifetime, Dan also served as a volunteer fireman and ambulance driver, and even as an apple-picker for a season. Late in his career, Dan became a schoolteacher, starting a drama program he was quite proud of at Windsor Junior High School in Windsor, Vermont. Teaching, he said, was his favorite job. Dan is survived by his deeply cherished wife, Ruth, four children, six grandchildren and great-grandchildren. Dan was predeceased by his daughter Mandy and his grandson Bradley.
Tija (Turks) Krumins '59 on March 31, 2022. She received a degree in French from Kalamazoo College.
Donald Raiche '59 on May 12, 2022. Don lived in Three Rivers, Michigan, since 1960, and was a counselor and member of Apple Farm Community Retreat Center. He is survived by his wife Elnora (Elanor), one son, five grandchildren and 11 great-grandchildren.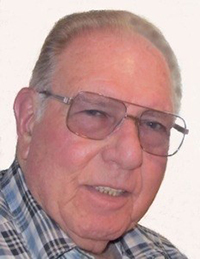 Charles Lawrence LeValley '60 on April 22, 2021. Charles resided in New Jersey throughout his childhood. He met his beloved wife of 67 years, Donna (Chaplin) in Tennessee, and they married in 1952. In 1954, he was honorably discharged from the United States Army 11th Airborne Paratrooper Division as sergeant after serving his country for three years during the Korean War. For two years he attended Kalamazoo College and he resided in Michigan until his passing at age 89. Charles retired in 1988, after a 25-year stellar career with the State of Michigan Department of Natural Resources, where he achieved the rank of sergeant as a conservation officer. He especially enjoyed being out in the field protecting and preserving wildlife and working on the hunter safety program. He is preceded in death by his beloved wife, Donna. He is survived by four children, seven grandchildren and five great-grandchildren.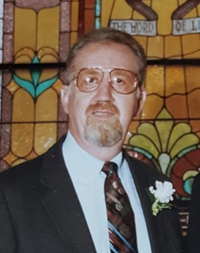 David Augustus Walker '60 on June 16, 2022. David attended Paw Paw High School and received a scholarship to continue his education at Kalamazoo College. He joined the Michigan Air National Guard while still in high school and was later called to active duty in the Air Force and accepted to officer candidate school at Lackland Air Base in San Antonio, Texas. He transitioned into fighter jet school and attained the rank of second lieutenant. He served his country for three years before moving back to Michigan and joining the Kalamazoo Police Department, where he served in many different capacities. David moved to Texas in 1981 and worked in the corporate security field. He transitioned to facilities maintenance and worked for several different national drug and food chains. He married Linda Faye in 1987, and they lived outside of Houston before moving to Trinidad, Colorado, in 2010, where David built a home atop the foothills on the Santa Fe Trail Ranch. In retirement, he took a job at Trinidad State Junior College as the manager of the tool crib in the gunsmithing department. He truly had a passion for this work and became a student of the trade, starting his own business rebuilding and refurbishing all types of firearms. He was very active in supporting veterans, and he was instrumental in getting Fort Wootton returned to the veteran groups, mainly the American Legion Post 11, where David was post commander for several years. David's wife, Linda, passed away in 2019. He moved back to South Haven, Michigan, to be with his children in 2021. He is survived by his fiancée, Sandra Kroll, his seven children, 15 grandchildren and three great-grandchildren.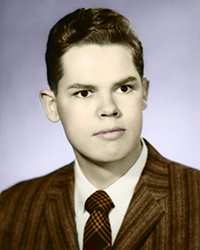 Wilbur Walkoe, Jr. '63 on February 13, 2022. During his time at K, Wil studied abroad in Bonn, Germany, before receiving his Bachelor of Arts in math, cum laude. He received a Master of Arts in mathematics in 1964, and Ph.D. in philosophy in 1969, from the University of Wisconsin-Madison. Wil taught math at what is now Grand Valley State University in Allendale, Michigan. He was an active participant, organizing local efforts, in national anti-war protests in Washington, D.C., during the Vietnam War. In 1981, he received a Master of Science in industrial engineering and began work in telecommunications in the Chicago and Kansas City areas. Wil helped pioneer bringing broadband internet to consumers in the form of ADSL. His name is on several U.S. patents for the underlying ADSL technology. When Wil and his wife, Rosa, retired, they settled in Brookings, Oregon. Later they moved to Washington, D.C., to be closer to family. Wil was predeceased by his son, Mark. Wil is survived by his wife, Rosa. They were married June 17, 1967, at Our Savior's Lutheran Church in Rockford, Illinois. Wil is also survived by three children and two grandchildren.
Phillip Lawrence Eder '66 on July 20, 2022. Phil studied biology at K and spent many years in the food and beverage industry. He was an avid hunter and fisherman, taking many trips with friends and family. In retirement, he found the most joy spending time with his wife and their grandchildren. He was a loving husband, father, grandpa, brother and faithful friend. Phil is survived by his loving wife of 54 years, Susan (Schlegel) Eder '68, their two children and seven grandchildren.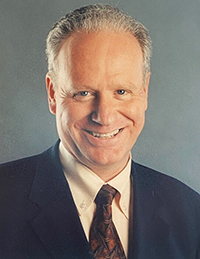 John R. Huddlestone '66 on July 26, 2022, after a long battle with pancreatic cancer. He spent his last moments giving advice, telling jokes and singing his granddaughter their song. John graduated from Kalamazoo College with a mathematics major, went on to the University of Michigan Medical School, then completed his neurology residency at the University of Colorado, Denver, in 1975. He began his career serving as a neurologist and lieutenant commander at the U.S. Navy Hospital in San Diego. He then spent four years in multiple sclerosis research at the world-renowned Scripps Research Center in La Jolla, California. In 1981, he moved to Tacoma, Washington and spent the next 40 years as a dedicated physician, neurologist and MS researcher, leaving behind a legacy of community research and practice, and significant scientific contributions to MS medications and treatments. John cared deeply for the community that he served. He applied his dedication and passion for excellence to everything he did in life. He was an avid tennis player, a loving husband, father and grandfather, a great friend, a mentor and a mathematician. John is survived by his loving wife, Dr. Sandra Reilley, two daughters, and a granddaughter.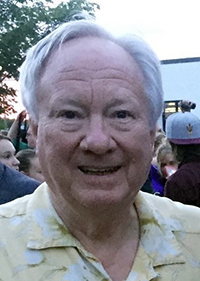 Peter D. Brethouwer '67 on July 19, 2022. Peter obtained a bachelor's degree in economics at Kalamazoo College. He served in the United States Army, where he played clarinet in the U.S. Army Band. Peter worked as a bank examiner for the FDIC for more than 40 years. He married Lynn Blankenheim in 1972. Together they lived in Madison, Wisconsin, and were blessed with two children. Peter is survived by his two sons, two grandsons, and his former wife, Lynn.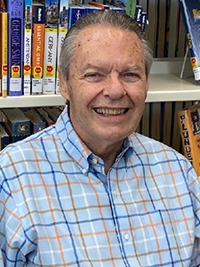 Thomas DeCair '67 on June 12, 2022, at home in St. Pete Beach after a brief illness. Tom was the son of Theodore F. and Constance M. (Palmer) DeCair '30. During a colorful academic and social stint at Kalamazoo College, he was a sportswriter at the Kalamazoo Gazette until he was drafted in 1967, where he served as a U.S. Army post newspaper editor at Fort Knox, Kentucky. After his discharge from the Army, he returned to Michigan to attend Hope College. He was elected to Phi Beta Kappa as a junior and received a plethora of other academic honors and graduate fellowship offers. He declined those offers to accept a position in the Nixon White House Press Office, writing press releases and wrangling the press corps, culminating in being named assistant press secretary to President Gerald Ford. He left the White House to help Governor William G. Milliken host the 1977 National Governor's Conference at the then-new Renaissance Center in Detroit. He returned to Kalamazoo in 1977 for a brief tenure as president of Gilmore Advertising. Later, at the U.S. Department of Justice, Tom was the first nonlawyer accorded the John Marshall Award for Outstanding Service to the Law. Tom spent his retirement as a part-time helper for more than 14 years at the St. Pete Beach Public Library. He is survived by his daughter and granddaughter.
Ted Holden '69 on July 18, 2022, after a long struggle with cancer. Ted graduated from Loy Norrix High School in 1965 and later attended Kalamazoo College. Ted married Kathy Lynne Ver Hage in 1988, and together they raised two children. He was a senior vice president of auditing and loan review at First of America Bank in Kalamazoo, where he worked for more than 30 years. He moved to Plano, Texas, in 1998, after the bank was sold, to work for ACS to get them through Y2K. Then, he worked for Genpass, also near Dallas, Texas. After Ted retired from corporate life, he pursued a hobby of selling trading cards, especially vintage baseball cards. He is survived by his wife, Kathy, and two sons.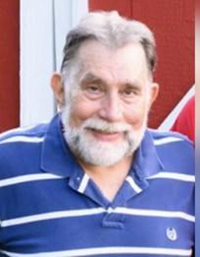 Raymond Theodore Champe '72 on August 8, 2022, in Detroit. Ray contributed years of service in teaching before moving on to sales, retail and small business ventures later in life. Ray experienced a genuine love of Americana, expressed most deeply through his great appreciation of fine arts—namely, literature, cinema and music. Ray was an avid reader throughout his life, from his beloved Superman comics to Edgar Rice Burroughs' Tarzan the Ape-Man series, to his favorite author Robert Heinlein's sci-fi masterpiece Stranger in a Strange Land. Ray's literary passion moved from pages to the screen as a movie buff and scholar, with a particular interest in the romantic song, dance and comedy themes of Fred Astaire, Gene Kelly, Bob Hope and Bing Crosby. On the music front, Ray was on the cusp of generational change. He chose the earlier established sounds of Andy Williams and Johnny Mathis over The Beatles and The Rolling Stones. Above these lifelong passions, Ray's greatest love was for his family. Ray enjoyed the simple pleasures of fellowship, from regular mealtime conversations to yearly celebrations and family vacations. Ray is survived by his wife, Nora Plank-Champe, children and grandchildren.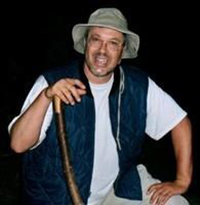 David Fiero '72 on December 28, 2020, after a lengthy battle with multiple myeloma and bladder cancer. He graduated from K in 1972, where he was a leading member of the cross country team. He earned a Master of Arts and Ph.D. from the University of Nebraska–Lincoln in modern languages and literatures (Spanish). He met his wife, Petra, on her very first day at the University of Regensburg; the two were linked for nearly 40 years by their dedication to educating students in English, Spanish and German at UNL and Western Washington University in Bellingham. David pursued his hobby of collecting coins with extraordinary passion. One of David's favorite verbs was "to explore;" he encouraged his students to explore different cultures, learn a world language, but most of all, to broaden their horizons by studying abroad. David and Petra traveled to many countries, culminating in a trip to Machu Picchu when he was 60 years old. David would study the newspaper from front to back and watch the PBS News Hour to know what was going on in the world. He read books in English, Spanish and German on a variety of subjects. An avid cyclist, hiker and swimmer, David was always on the move. He loved to walk in the forests and get lost in the luscious green of the giant trees of the Pacific Northwest. "Jefe," as he was lovingly called, was also an accomplished guitarist and founded the duo The Primitives with Kendall Whitney on the mandolin. If you have memories or pictures of David, please send them to his sister, Lisa, at lisafiero72@gmail.com. He is survived by his wife, Petra Fiero.
Alan R. Brown '73 on June 23, 2022.
Kreg M. Williams '82 on February 25, 2022. Kreg studied psychology at K and lived in Punta Gorda, Florida.
Michael Azar '85 on August 18, 2022, unexpectedly. Michael lived in Grosse Pointe Park, Michigan. He earned his bachelor's degree in chemistry from Kalamazoo College in 1985, and his J.D. from the University of Detroit School of Law in 1988. His professional life began as an attorney and then he found success as a business owner, investor and entrepreneur. He had an incredible work ethic and was passionate about everything he did. He was always willing to share a moment, a laugh, a meal or a glass of wine with the ones he loved. He was generous with his time, advice and guidance and would help anyone in need. As a loving father, he championed the athletic and scholastic endeavors of his three children, supporting, encouraging and cheering for them in whatever they were doing. Michael was incredibly proud of his children and strove to be with them wherever they happened to be. A passionate athlete, he played soccer on his college team, competed in triathlons and cycled, and would always make time to train and golf with his friends and sons. Michael is survived by his former wife, Susan Azar, his three children and fiancée Arabella Wujek.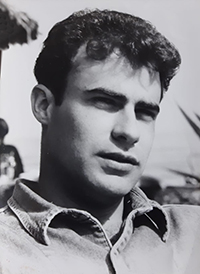 Jose Sastre Botella '94 on June 1, 2022. Born in Denia, Spain, Jose studied at Hermanos Maristas primary school, Chabas Institute secondary school and a year in Ireland, and as a teenager, lived and worked in a brewery in Hamburg, Germany, while taking German classes. He graduated from K in 1994 with a degree in economics and performed his final thesis in Bombay, India, in a cotton export company. He returned to Denia, where he worked one year at Natwest Spain bank, then as a building developer before creating Eurodenia Gestión Immobiliaria real estate company in 2006, where he served as administrator until his death. Jose loved to laugh, dance, walk, swim and cook for his family and friends. He leaves his wife and two children, 14 and 18, who will always have him in their hearts.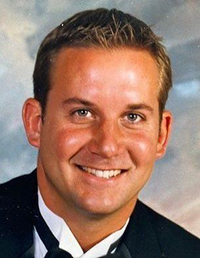 Andrew J. Hobik '95 on August 27, 2022, at his residence in Elkhart, Indiana, after an extended illness. Andy found his true talent in basketball and baseball when he played for Kalamazoo College, where he would later graduate with a bachelor's degree in economics. Andy was an active member at St. Thomas the Apostle Catholic Church and became a volunteer coach for the St. Thomas School's boys' basketball team. After college, Andy began his love of sales at Welch Packaging. Later, he transitioned into pharmaceutical sales, ultimately bringing his talents to the medical supply field for Baxter. During his sales career, he also conducted seminars and instructed multiple medical personnel, receiving many accolades in excellence. Andy was a passionate father to his three daughters, whom he loved and cherished and always supported in any activity they pursued. He was a genuine man who had a good sense of humor and a kind heart. His love of sports continued throughout his life, as he would become an avid golfer and tennis player. Andy was an outstanding cook and enjoyed preparing dinners for his family and friends. He enjoyed watching movies with his family and had a love of '80s and '90s music. He shared his love of music with his girls, often enjoying impromptu sing-a-longs while riding in the car. Andy is survived by his three daughters.
Jessica Lynn Hayosh '02 on December 10, 2020, in a tragic car accident. Jess graduated from Kalamazoo College with a B.A. in German language and literature. During college, she lived in Bonn, Germany, for a year. After college she lived in Prague, Czech Republic, teaching English before resettling in Kalamazoo for much of her adult life. She visited Costa Rica multiple times in recent years. She had a love of adventurous travel and learned five different languages in her lifetime. Jess enjoyed working in kitchens, greenhouses and at farmers markets, finding camaraderie with colleagues wherever she was. She loved plants and had a side business of garden design, build and maintenance for a time. She often grew a vegetable garden in the summer and enjoyed canning and food preservation. She was well-known for her wild style of dancing, a bodily expression of freedom and unconventionality. She had magnetic energy, overflowing laughter and gave the best hugs. Jess enjoyed writing, including prolific journals, poignant poems, letters to friends, and a hand-pasted zine called Vif-Argent. Jess was a crafter, bestowing handmade gems upon her family and friends and selling them through markets, items such as knit and sewn scarves, blankets, bags and beautiful earrings and hairpins. She was an avid photographer. She loved swimming in Lake Michigan and Lake Huron, and had fun playing competitive games of pingpong, especially with her dad. Jess found beauty in all the world around her, and joy through simple pleasures and relationships with family and friends. She was bold, passionate, talented, creative and also patient, accepting and caring. She is and will continue to be dearly missed by all who knew her.
Faculty, Staff and Friends of the College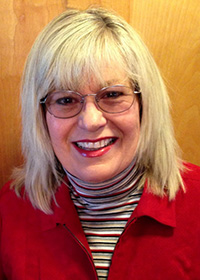 Elaine Marie Bullens on August 8, 2022, at Heritage Lakeside Rehab facility in Rice Lake, Wisconsin. Elaine earned her bachelor's degree from Southern Illinois University, followed by her master's degree in fine arts and music from New York University. She lived in New York for 20 years as a professional opera singer, performing multiple times at Carnegie Hall, on Broadway, where she was delighted to perform with Leonard Bernstein, and countless locations abroad. Elaine was united in marriage to Robert Bullens in 1988. Together they went on to live in Holland, Michigan; Duluth, Minnestoa; Peoria, Illinois; and finally find their forever home in Trego, Wisconsin. Elaine had a great passion and talent for music. She was a teacher of music at Kalamazoo College and was head of the opera workshops at the University of Minnesota, Duluth. In Trego, she was a regular substitute music teacher for classes in the Spooner, Minong and Shell Lake school districts. Most recently, Elaine volunteered her time on the board of directors for the Shell Lake Arts Center. She would volunteer each week to sing at the Happy Day Club (Alzheimer's group) and would often participate in the Glenview residents' Hymn Sing. Elaine is survived by her loving husband, Robert; her three children, and her three grandchildren.
Terrance Malone Gray on June 26, 2022. A conductor and violinist, Terrance was music director/conductor and professor of violin at Kalamazoo College during the 2002 season. In the course of his career, he served as concertmaster of the DePaul University Orchestra and the Civic Orchestra of Chicago, music director of the South Side Family Chamber Orchestra, principal conductor of Chicago Youth Symphony Orchestras' concert orchestra and of the Illinois Chamber Symphony, founding member and first violinist of Chicago Sinfonietta, a member of the St. Neri Chamber Players, music director of the Rita Simo Youth Orchestra and a faculty member and conductor at the Chicago School for the Performing Arts. Terrance was Chicago Youth Symphony Orchestras' longest-serving employee, conducting ensembles for almost 30 years. In 2010, he was awarded Conductor of the Year from the Illinois Council of Orchestras. As a chamber musician, he performed as a member of the American Arts Trio, the Tower Ensemble and the EDU String Quartet. He also performed with such jazz greats as Edward Wilkerson, Mwata Bowden, Ari Brown and Orbert Davis. Terrance performed at the Musikverein and Kozerthaus in Vienna, the Gewandhaus in Leipzig, the Tonnehalle in Geneva and the Kennedy Center in Washington, D.C. His touring also took him to Switzerland, Germany, Spain, China and Japan. He is survived by his two beloved children.
Mary L. Smith on August 7, 2022. Mary worked as a custodian at Kalamazoo College from 1968 to 2001.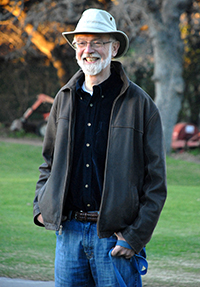 Robert Stauffer on March 14, 2022. Bob received a B.A. from the University of Illinois and a Ph.D. in sociology from the University of Chicago. It was through teaching courses as an adjunct at the University of Illinois while completing his doctorate that Bob met Trudy Wambach, whom he married in 1966. In 1967, they moved to Chapel Hill for his position at the University of North Carolina, where they began a life-long conversation about gender, marriage and family in the context of the civil rights and feminist movements. Both of their children were born in North Carolina before the family moved to Michigan for Bob's new position at Kalamazoo College in 1973. There, he found a nearly perfect home for himself.
Bob loved Kalamazoo College. He loved the campus, with its beautiful grounds and human dimensions, attached to a welcoming neighborhood which he lived in and loved, too. He loved the students, with whom he liked to talk not only about all things sociological, but also about their lives. And he loved his colleagues, many of whom became his close friends. He had a gift for teaching because he was smart, intellectually vigorous and engaging, and because he was warm, open and kind.
Bob also enjoyed simple pleasures and rituals. He played the trumpet in the Kalamazoo Concert Band and listened to jazz. He walked to the Michigan News Agency every Sunday to pick up The New York Times. The Stauffer family took vacations almost every summer on Lake Michigan. During the years after his retirement in 2011, he joined his group of friends—the Romeos (Retired Old Men Eating Out)—for lunch on Thursdays at University Roadhouse. He was affable, outgoing, charming, considerate and always ready with questions for those around him. By everyone's estimation, he was a great teacher, a great father, a great husband and a great friend. His devotion to Trudy, especially during her decline from progressive supranuclear palsy, was remarkable in its selflessness and loving care. When she died in January 2020, it was a loss and blow from which he never truly recovered. His children, Devin and Tema, are grateful to the group of friends who helped them care for Bob in his final years and demonstrated remarkable loyalty and generosity.
In honor of his 35 years of teaching sociology at Kalamazoo College, his memorial gathering took place in the Olmsted Room in Mandelle Hall on August 6, 2022. In his eulogy, Bob's son, Devin, noted, "My father gave himself to K. He was loyal to K as a college, and he believed in it as a collective enterprise stretching back into the past and forward into the future. He wanted to serve it well during his time here, and he did…Students have good noses for professors who take them seriously and care about them. They knew that he did, and they loved him for it." His daughter, Tema, reflected, "My father's passion for teaching and intellectual conversation, his love for his students and their love for him, and his engagement in friendships and community are the legacy and model that ultimately inspired and shaped the paths of my brother and myself, who both became academics in our respective fields…He demonstrated for me that the greatest joy and satisfaction in teaching comes from the relationships one builds with their students; it is their intelligence, energy, and curiosity, along with the role of mentorship and the vital conversations in and out of the classroom, that make this profession so deeply enriching."